'The Bachelorette': Contestants Who Quit the Show Instead of Getting Sent Home
On The Bachelorette, the star typically chooses who stays and who goes by giving out roses. It's pretty one-sided but it usually works out. However, there are a few times that the suitors decided to leave on their own terms.
Some men dropped out of the competition simply because things didn't feel right. Other times, things outside of anyone's control pulled them off the show. Either way, when contestants decide to quit, it's pretty shocking. Here are seven contestants who quit the show and why.
1. Clay Harbor
The NFL player had to leave due to injury.
The football player made headlines for leaving Season 14 early due to a very unfortunate injury. In the football challenge of the season, his team was down many points so he tried his best to get them caught up. That sadly let to him hurting his wrist from stiff-arming someone.
The athlete returned to the cast with his wrist in a sling. It seemed like he was going to put on a brave face for it until he got news that the injury might be a little more serious. He broke it to Becca Kufrin that he had to leave the show to get healthier so he can return to his job.
Harbor later tweeted, "I want to thank everyone for the love and support! Definitely the hardest decision I've ever made but I believe everything happens for a reason. I am working hard to get back on the field and turn this negative into a positive."
Next: This contestant left because he didn't have chemistry with the star.

2. Fabrice Le Parc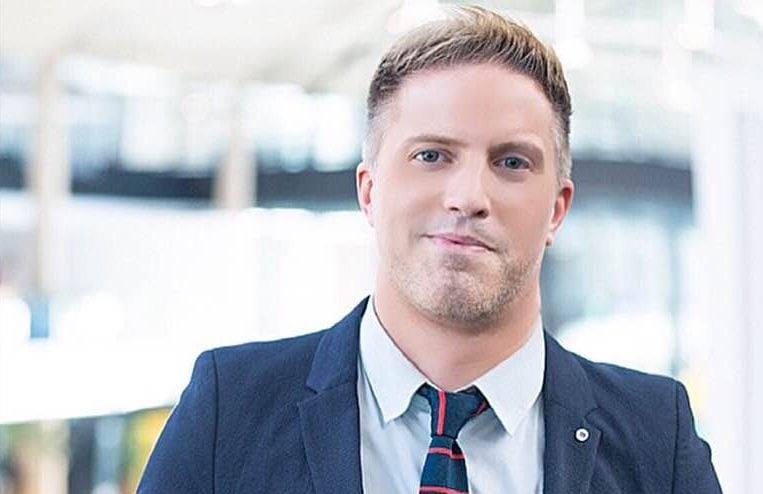 Le Parc left due to lack of chemistry.
The Season 3 contestant was one of the men trying to win Jennifer Schefft's heart but he dropped out of the competition.
"We all came here looking for love," Fabrice Le Parc told Schefft "but right now, I don't feel that there is this kind of passion between us … I don't think it's here or that it's ever going to be here."
Next: This contestant left because the show was too weird for him.

3. Bryden Vukasin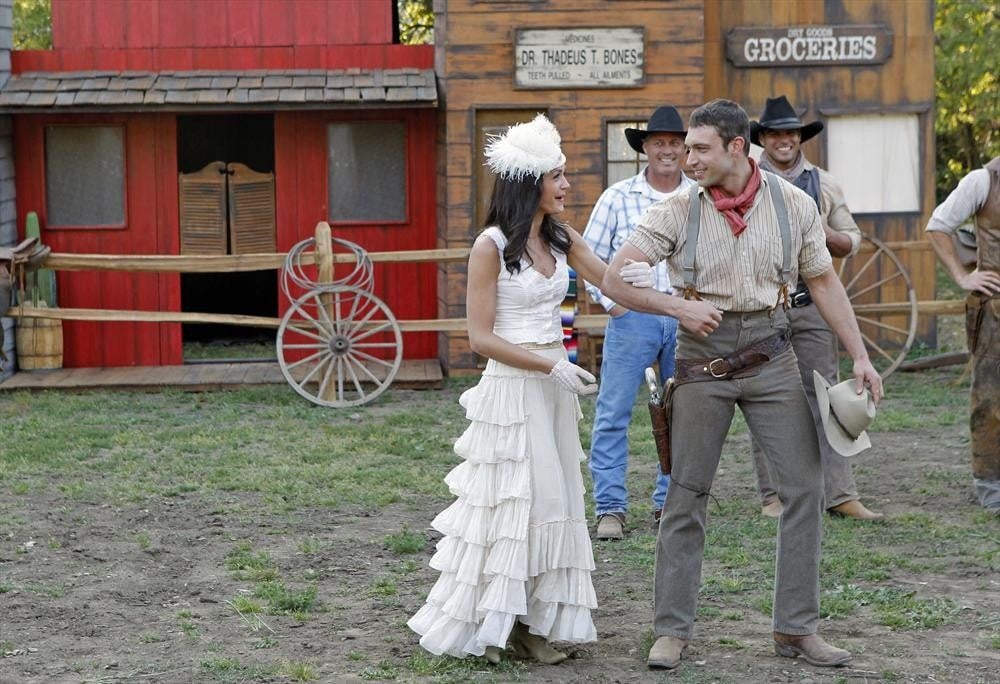 Vukasin never got used to the weird dating show.
The Season 9 contestant left the competition after trying to find a connection with Desiree Hartsock. He later revealed that the show was just getting too much to Hollywood Life:
It was hard. When you go on the show, I didn't know what I was getting myself into. I went on the first early dates and it was awesome; it went really well. I was on a high from this date and then had an awesome group date and then after that I didn't get to spend much time with her. Seeing all these other guys hang out with, basically, your girlfriend and uh it gets weird. So I think what happened was, I started trying to protect myself but at the same time what starts happening is that I start pushing her away and she became more of a friend than a girlfriend.
Next: This contestant left on the semi-finale.

4. Brooks Forester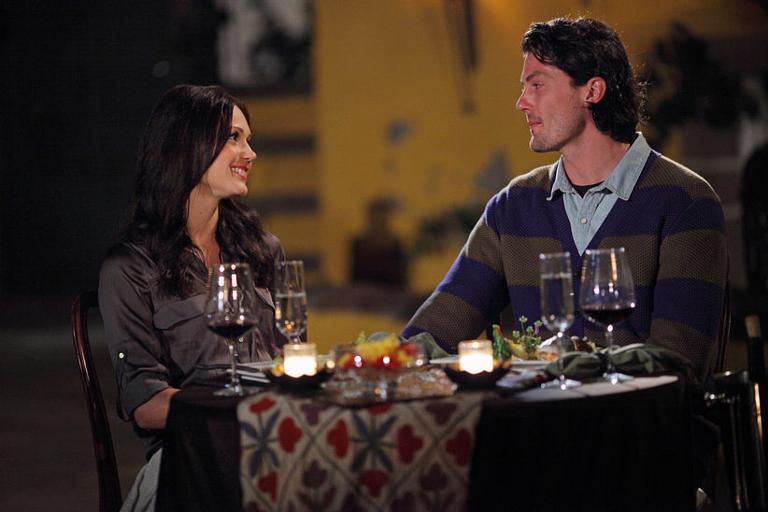 Forester left Hartsock on the semi-finale before she got engaged to Chris Siegfried.
Bryden Vukasin wasn't the only one to leave Hartsock. Brooks Forester left her on the semi-finale because he didn't feel like going forward would be honest.
"Yes, I know [I] made the right decision and that was about being honest with Desiree and with myself," Forester told Hollywood Life "And that conversation and the breakup, as difficult as it was and as bad as it hurt, you know, I – I just don't know how I can live without being honest."
Next: This contestant left and said she wasn't his type.

5. Bentley Williams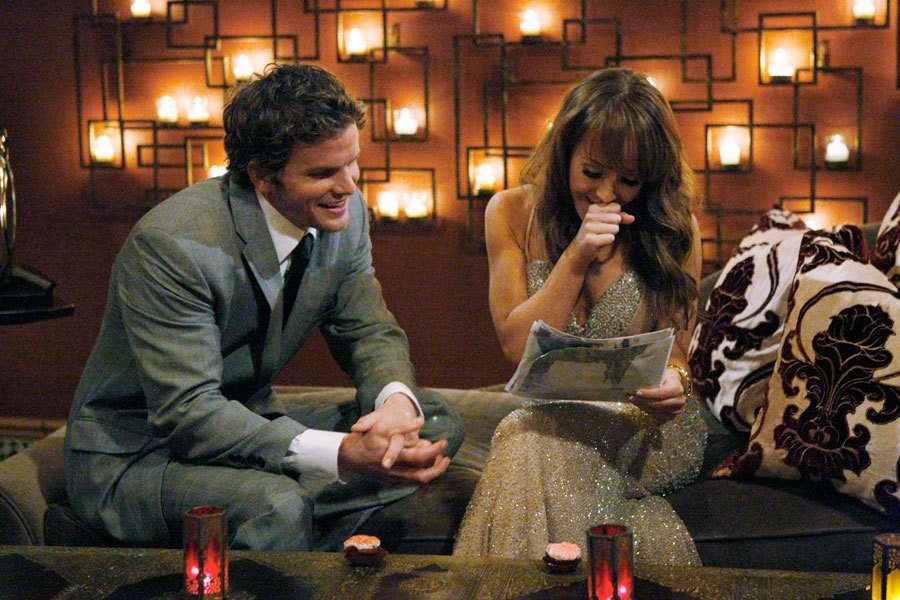 Williams left saying Ashley Hebert isn't his type.
Bentley Williams left in the third week of Ashley Hebert's season after being accused of going on the show to promote his business by a fellow contestant.
Before leaving he said "I don't want to stay here. I've been saying from the beginning she's not my type." He continued, "All I want to be on the first plane back ASAP. I woke up this morning and it hit me, today's the day."
Next: This contestant left to save his job.

6. Ed Swiderski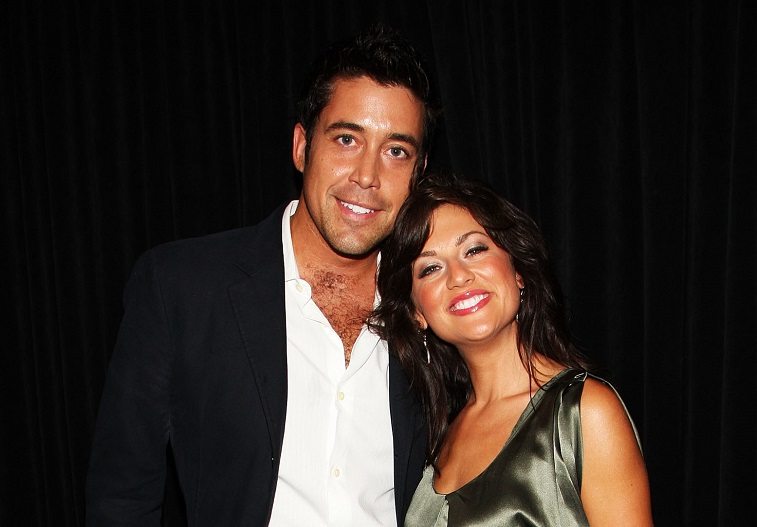 He had to choose between the bachelorette and his job.
It's kind of shocking that every season people leave their jobs for an unknown amount of time to do the show. This one time it backfired on a contestant. Swiderski was given an ultimatum by his boss that if he stayed he will lose his job. Bachelorette Jillian Harris did try to win him over by giving him a rose, but he ultimately left.
Next: This contestant left because he hated rough dates.

7. Tony Harris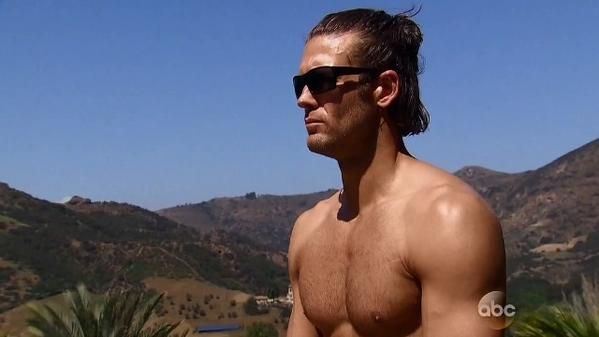 This contestant had enough with rough dates.
The show is known to have some rough dates, but this one was just too much for this contestant. After a sumo wrestling date, Harris was tired of the aggressive dates on the show on Kaitlyn Bristowe's season.
He said the process is "'Who's got the biggest d*ck in the house?' contest," then asked "Why can't we go to the zoo? And imitate animals? Who makes the best elephant noise?" He ended up leaving a note then leaving the mansion.
Follow Nicole Weaver on Twitter @nikkibernice.
Check out The Cheat Sheet on Facebook!