'The Bachelorette': Dale Moss, Tayshia Adams, Arie Luyendyk Jr., and More Alums Under Fire for Applying for Over $70K in PPP Loans
Life after The Bachelor and The Bachelorette seems pretty sweet for the former contestants and the leads. Most of them go on to to make money through Instagram deals and running YouTube channels. But recent news might prove that the post-Bachelor lifestyle is not as lucrative as some fans might have thought. Several Bachelor alum, including Tayshia Adams, Arie Luyendyk Jr., and Dale Moss have recently come under fire for taking out PPP loans.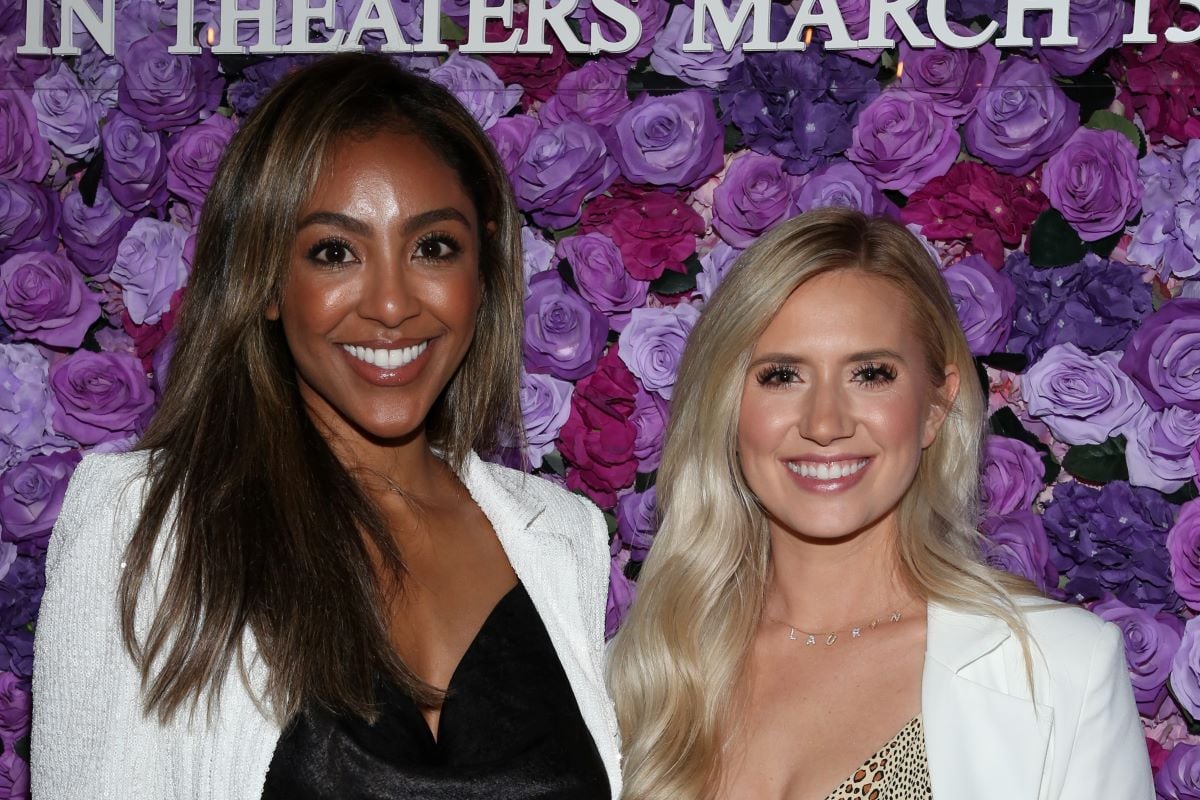 Which 'The Bachelorette' stars took out loans?
The Payment Protection Program is meant to help small businesses stay in business during difficult times. During the coronavirus (COVID-19) pandemic, many restaurants, stores, movie theaters, and more had to apply for PPP loans as they could not afford to continue paying their staff.
Normally, influencers wouldn't fall into the category of those in need of a PPP loan but several Bachelor Nation stars received them.
Former Bachelorette Tayshia Adams was approved for $20,833 on Jan. 29, according to ProPublica. Arie Luyendyk Jr., who was season 22's Bachelor, applied for $20,830, along with his wife Lauren Burnham, for their Instagram Husband company, according to PageSix. Dale Moss, who is on and off with former Bachelorette Clare Crawley, was also awarded a $20,833 loan, according to Vulture. Former Bachelor Colton Underwood received the smallest loan in Bachelor Nation. He only received $11,355, according to PageSix. His funds went to his Colton Underwood Legacy Foundation, which helps children living with cystic fibrosis.
What were the PPP funds used for?
Normally, PPP funds are used to keep businesses afloat. When Adams applied for her loan for Tayshia Adams Media LLC, she only listed one employee on the application, which was presumably herself. However, she has reportedly hired an employee.
"The primary purpose of the Paycheck Protection Program ("PPP") Loan is to help business owners retain their existing employees and to create jobs for Americans who are financially impacted by the COVID-19 pandemic," a rep for Adams told Showbiz Cheat Sheet. "As a business owner, television and podcast host, and brand ambassador, Tayshia obtained a PPP Loan that enabled her to hire an employee, to whom she offers market-based pay and benefits. Since exhausting the PPP Loan funds, but in light of the growing economy, Tayshia has committed to retaining her employee for the foreseeable future." 
Underwood used his money for his foundation but it is unclear what exactly Moss, Luyendyk Jr., and Burnham needed the loans for. However, Luyendyk and Burnham's cost of living has definitely gone up recently as Burnham gave birth to twins.
How much do 'The Bachelorette' and 'The Bachelor' stars make?
Both Adams and Luyendyk Jr. were leads on their respective seasons. According to Reality Steve, leads make upwards of $100,000 for their seasons, depending on how much they negotiate. However, Adams' situation was a little different as she shared her season with Crawley, so it's unclear how much she made from doing the show.
The Bachelor and The Bachelorette cast don't get paid, however they do receive a check for Bachelor in Paradise, which Adams participated in.
Even for contestants like Dale Moss, who haven't been to Paradise, Instagram is still a great way to bring in money.
Reality star agent Paul Desisto told Page Six that stars can get anywhere from $1,000-$20,000 per Instagram ad they post.
"For anyone who is doing very well in this space, it's very easy for them to make six and even seven figures a year," Desisto said.