'The Bachelorette': Did Nick Viall Just Shade Hannah Brown and Tyler Cameron on Instagram?
Bachelor fans have been paying close attention to all of Hannah Brown and Tyler Cameron's social media accounts since pictures surfaced of the two reuniting. Everyone has been wondering what this reunion means. Is their relationship just a friendship or something more?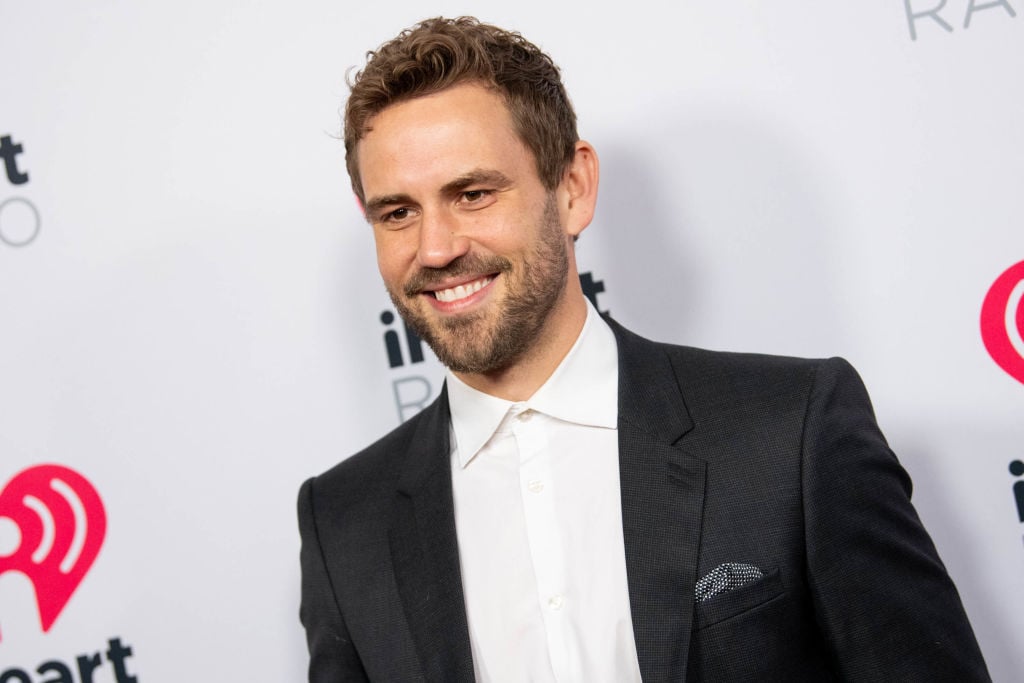 Recently, the two posted a few Tik Toks together and while fans may have been going wild over the video, former Bachelor Nick Viall certainly was not.
Hannah Brown and Tyler Cameron's reunion
Brown and Cameron's reunion was a long time coming. After Cameron finished in second place on Brown's season of The Bachelorette, people were crushed. So when Brown broke off her engagement to Jed Wyatt, Bachelor nation was ready for Brown and Cameron to give things another shot.
Brown did ask Cameron out during her season's live finale, but nothing really came of it as Cameron soon began dating model Gigi Hadid. Later, Hadid and Cameron stopped dating but Brown was too busy competing on Dancing with the Stars to really get in a relationship with anyone.
It wasn't until Cameron's mother suddenly passed away that the two came back together.
Cameron announced the tragic news via Instagram.
"Today heaven gained an angel," he wrote. "We will love and miss our mother dearly. She will live on through us and through those that she has had an impact on. While we grieve, we ask for two things: First, tell those you love that you love them; and second, please let us take this time to celebrate her life in private. Thank you for all of your love and support."
Brown flew down to Florida to be with Cameron after finding out the news.
Hannah Brown and Tyler Cameron quarantined together
While Brown was in Florida, the coronavirus (COVID-19) pandemic became increasingly more serious. Government officials began telling people to stay home as much as possible and to limit non-essential travel. Many people began self-isolating themselves in small groups. According to a few Tik Toks from the pair, they have been quarantining together.
Nick Viall throws shade
The government has also been urging people not to hang out in groups larger than 10 to prevent the spread of the disease. Viall has been very vocal about people needing to listen to health officials and quarantine themselves.
In an Instagram Live with The Morning Toast podcast, he seemingly called Brown and Cameron out.
"Stay the f*ck home," he said. "Stop doing TikTok videos with groups of people in a pool."
In both Cameron and Brown's TikToks, they were playing around a pool with friends.
When host Claudia Oshry asked Viall if he was calling out anyone in particular, he declined from talking specifics.
"Just pointing it out," he said.
Nick Viall is a social distancing advocate
Recently, Viall's Instagram has basically become an advertisement for social distancing. He has written about it in a number of posts.
On Mar. 15, he posted a photo of himself with the caption, "Love thy neighbor and stay the [email protected] home."
Two days earlier, he posted another photo of himself with the words, " Quarantine and chill."