'The Bachelorette': Elton John 'Was so Cold to Me,' Trista Sutter Reveals
Trista Sutter from The Bachelorette recently revealed a less than warm encounter she had with Elton John, sharing that she was disappointed with his reaction to her.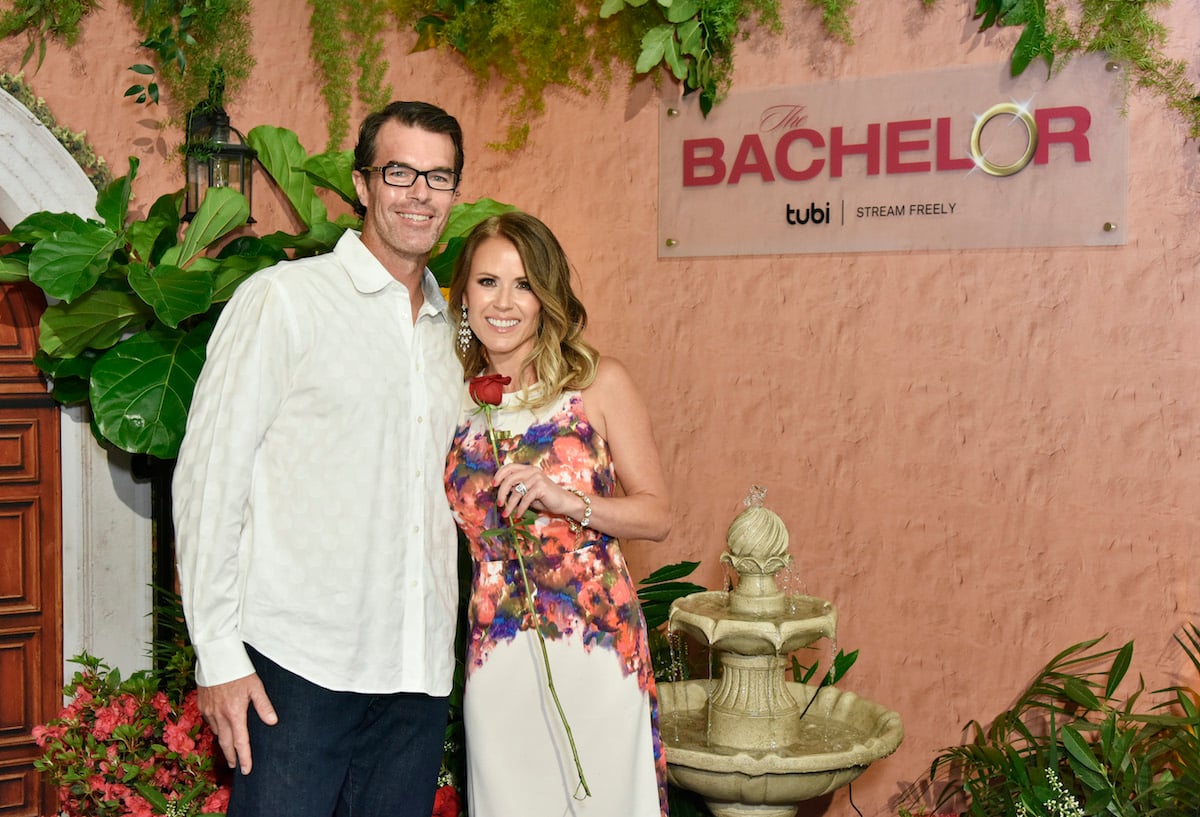 Sutter, who was the first Bachelorette, gained fame for her Hollywood love story ending with Ryan Sutter. The couple met on the show and later married. They've been married for 17 years and have two children. Sutter became a household name and rubbed elbows with a slew of celebrities. And while she's had positive interactions with other A-listers, she said meeting John was a total letdown.
Elton John seemed uninterested in meeting her as a fan
Sutter had an opportunity to meet John at a party and was excited about the opportunity. But she was disappointed when he seemed less than interested in meeting her. "I think it was actually the same Golden Globes party that Debra Messing was amazing," she recounted on the Behind the Velvet Rope with David Yontef podcast.
"And it was, I mean, please, I grew up in the eighties, you know?" she continued. "Elton John, Billy Joel, all that … huge fan. And I walked up to him and he was so cold to me. And so not kind. I was just like, 'I'm a really big fan.' And he was like, next, like, you know, I'm going to keep talking to the important people."
She added that she didn't expect that he would have watched The Bachelorette. "I don't expect anyone to know who I am," she said. "And I usually say that when I first meet someone if they are someone who I look up to or are a fan of. But being in the public eye … and please it's Elton John. He deals with it on a whole other level than I was ever dealing with it."
Oprah Winfrey and Ellen DeGeneres were welcoming and kind
On the other hand, Sutter said meeting Oprah Winfrey and Ellen DeGeneres was an entirely different story. "But still, it's like he, next to Oprah," she added. "Oprah was so welcoming and kind, and just gives the best hugs. And she had my mom on the show."
"And like, I feel like there's a way to be kind to people and still be like, 'Hey, thank you so much for being a fan,'" Sutter said. "'I'm gonna talk to so-and-so, but I appreciate you coming and saying hi.' You know what I mean? Like I just feel like there's, there's a way to be kind."
She also had great encounters with DeGeneres and Jimmy Kimmel. "I love Ellen. Let's see, we were on, I've been on a few times. The really funny time was right before our wedding."
"This happened with Jimmy Kimmel too, actually really funny story," she recalled. "But we, we were on her show and she decided to give us a gift for a wedding. Cause she's sweet like that. And we got a washer and dryer from Ellen DeGeneres for our wedding, which is just like … what she gave us a washer and dryer. And then Jimmy Kimmel actually gave us an envelope full of cash."