'The Bachelorette': Every Surprising Detail Chris Harrison Revealed About Becca Kufrin
Season 14 of The Bachelorette is here and that means we are getting a few details about how the whole season may go.Host Chris Harrison recently dropped a few hints as to what fans can expect from the season. So what has filming been like and will she find love? Here are seven surprising details Harrison revealed about Kufrin's season.
1. Harrison said Kufrin sympathizes with Arie Luyendyk Jr.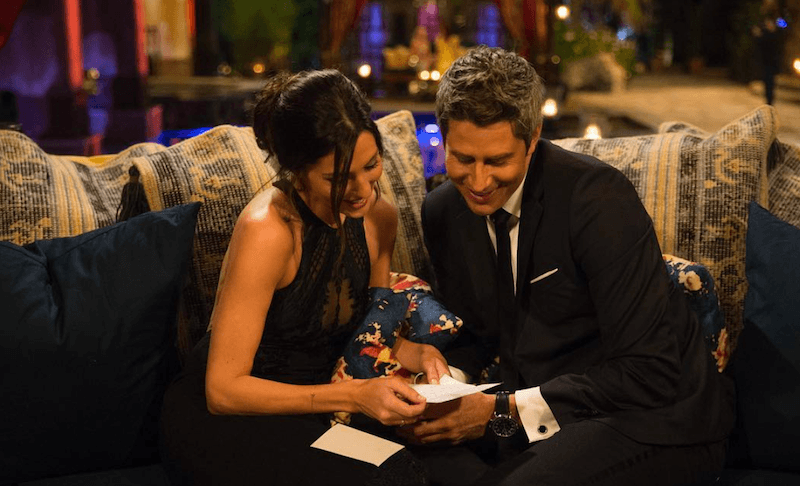 Harrison revealed that it has been great filming with Kufrin. "The crew loves her, the producers love her … it's been a while since we've had somebody like that where everybody is just excited to be with her every day because she just makes it easy," he told Us Weekly. "When one of our Bachelor or Bachelorettes are excited and they make it easy for all of us to go to work every day and travel the world. It's just fun."
Most would probably understand if Kufrin still had some hard feelings about Luyendyk Jr., given how he publicly broke up with her. But Harrison revealed that isn't exactly her mindset. "I think she definitely sympathizes with Arie now," he told ET. "I don't know if she's going to go down the same road as Arie, but I think she understands now how that can happen."
He also told Us Weekly, "Once you get in their shoes you really start to understand." He wouldn't say whether this meant Kufrin falls for more than one person this season, but it could be a hint.
Next: The host talks about what kind of men are on the show.

2. Harrison promises that there is a good group of guys this season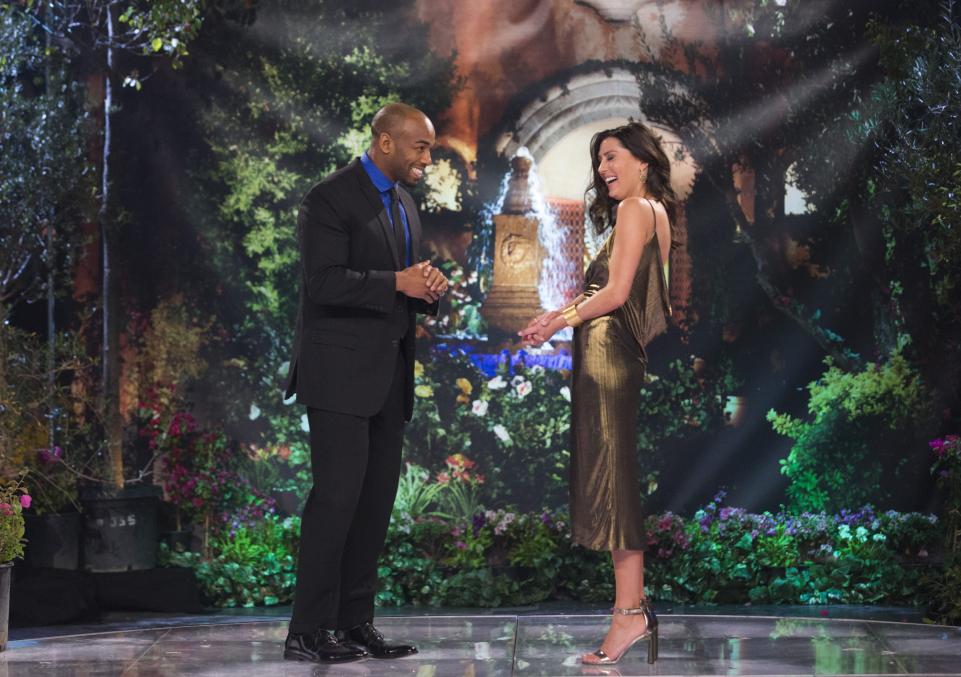 It's very important to get fitting suitors to make a good season, and Harrison promises they got some good guys. "I am harsh, I'm a harsh critic of the guys just because I can be, and I'm very protective of my Bachelorette," he said, according to ET. "[But] this is a good group."
Next: Harrison answers whether he thinks any of them are worthy of Kufrin.

3. He says there are men worthy of Kufrin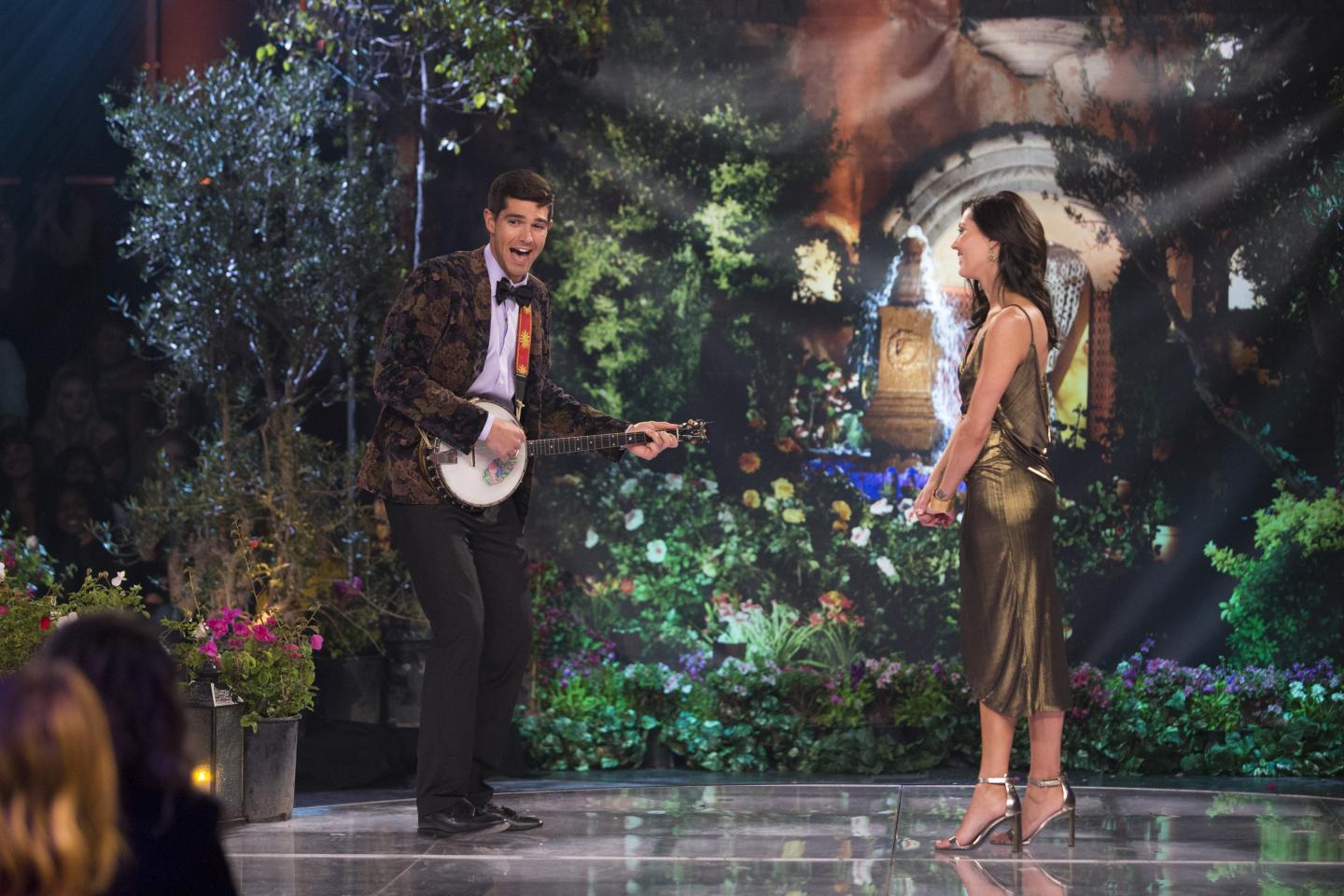 Hopefully, this means the past won't repeat itself. "They are definitely worthy and I think, fingers crossed — I mean, we're still shooting so I can honestly say this because I don't know how it ends — hopefully she's gonna find love," Harrison told ET.
Next: This problem will come up next season.

4. He does admit there are some there for the wrong reasons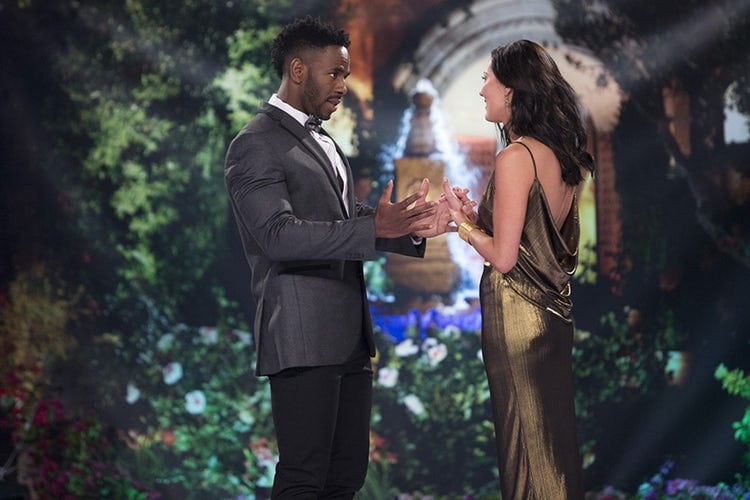 Every season, there is a question of who is and isn't on the show for love. Harrison hints that this will come up once again. He said, "Of course there are people there for the wrong reason," according to Us Weekly.
Next: Harrison says Kufrin will surprise you this way.

5. Harrison hints that Kufrin is no pushover
Although some men aren't there for the right reasons ,it sounds like Kufrin won't be afraid to weed them out. "That's the good thing about Becca, she seems like this sweet, demure woman and she is, she's got a backbone, she can take care of her own," Harrison said, according to Us Weekly.
Next: The host surprisingly said he would cancel the season if this happens.

6. He said he would cancel Kufrin's season if Ben Higgins would return
Harrison definitely is rooting for Ben Higgins to find love and it showed in Bachelor Winter Games. He also revealed a shocking decision he would make if he could.
"If Ben would come back… I would cancel Becca's season right now" Harrison said on Off the Vine "… if Ben said, 'Hey, dude, let's do this.' But it would be really hard for me because he's a good friend of mine. He's a very good friend of mine. We've been through personal stuff together."
Next: Harrison can't wait for fans to see this.

7. Harrison said he can't wait for people to see Kufrin
We got a little sense of who Kufrin is from last season of The Bachelor, but Harrison promises we will learn more and love her.
"I can't wait for people to actually see her and get to know her as well as we do," he told ET. "Everything you think of her, add about 10 times to that about how awesome she is. We love her… she's an awesome Bachelorette."
Follow Nicole Weaver on Twitter @nikkibernice.
Check out The Cheat Sheet on Facebook!