'The Bachelorette': Everything We Know About Becca Kufrin's First 5 Suitors
Becca Kufrin is putting her heartbreak over Arie Luyendyk Jr. behind her by becoming the Bachelorette for Season 14. The season kicked off on After the Final Rose with Kufrin meeting five men who will be competing for her heart. They were able to make a first impression, but what do we actually know about them?
We decided to do a deeper dive., looking into what we can find about all five of the suitors that met Kufrin already. We found out what they do for a living, some of their interests, and even some weird rumors about the men. There has also been a sixth man rumored to be cast for the season.
Here are seven things to know about Becca Kufrin's first five suitors and one more spoiler about who may be the sixth man to join the show.
1. Lincoln Adim is in real estate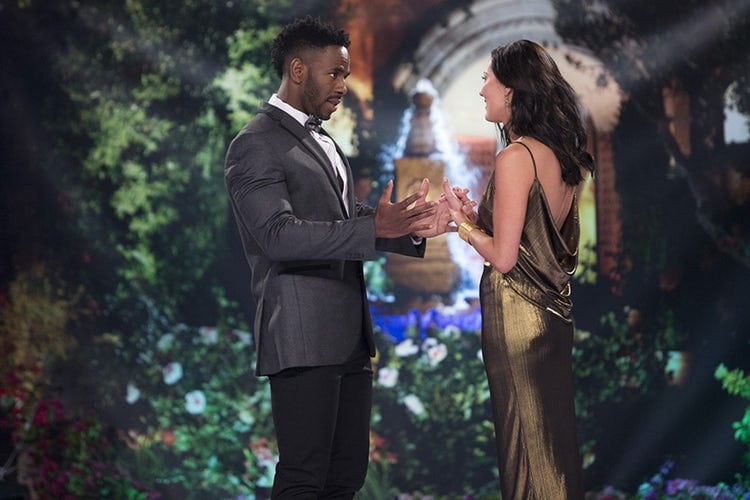 Adim was the first man brought out to meet Kufrin on After the Final Rose. Many noticed his Nigerian accent and cheered when he called Luyendyk Jr. a wanker. It was actually his birthday on the day of the episode.
"I need to applaud you for how well you handled everything and just being able to put yourself back out there," he told Kufrin.
Sadly, his Twitter and Instagram profiles are private for now. But according to his LinkedIn, he is an account executive and in Boston. He also went to the University of Kentucky.
Correction: A previous version of this article said Adim's accent is British. It is Nigerian.
Next: Two Reddit users revealed this gross rumor about Adim.

2. Adim is rumored to have an unsanitary history
After Adim made his appearance on After the Final Rose, Reddit users claimed to have known him and that he has an unsanitary history.
One wrote, "Lincoln used to s-h*t on the bathroom floor in his previous position because he thought toilets were unsanitary. He was known as the floor-sh*tter and would build a mound of toilet paper and take a sh*t on it."
Another user then wrote, "No this is actually a thing. My boyfriend who still works at this company shot up out of his seat last night and said OMG THATS THE FLOOR S-H*TTER! Apparently, it was escalated to HR and everything, he wouldn't clean up the toilet paper after sh*tting on it, so the custodian staff had to clean it up."
Next: This suitor has an athletic past.

3. Chase Vergason works in advertising and used to play baseball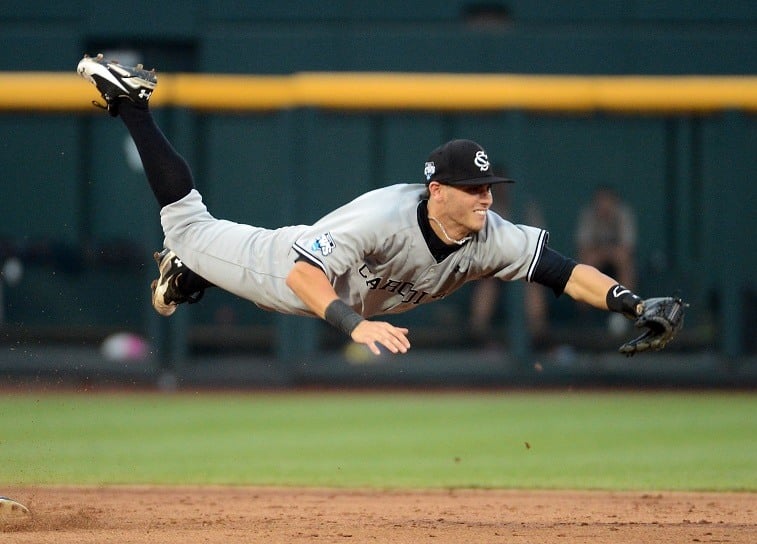 The second guy to meet the Bachelorette was Chase Vergason. He describes himself as "Vergason Sojourner McWaters Ad Agency principal" on his Twitter account. He's from South Carolina and played two seasons of baseball at USC, according to The State.
When he met Kufrin, he said he was "all over the place" and then continued with, "You deserve better than that and I hope to be that."
Next: The man with the banjo loves sailing.

4. Ryan Peterson is a California landscape designer who loves boats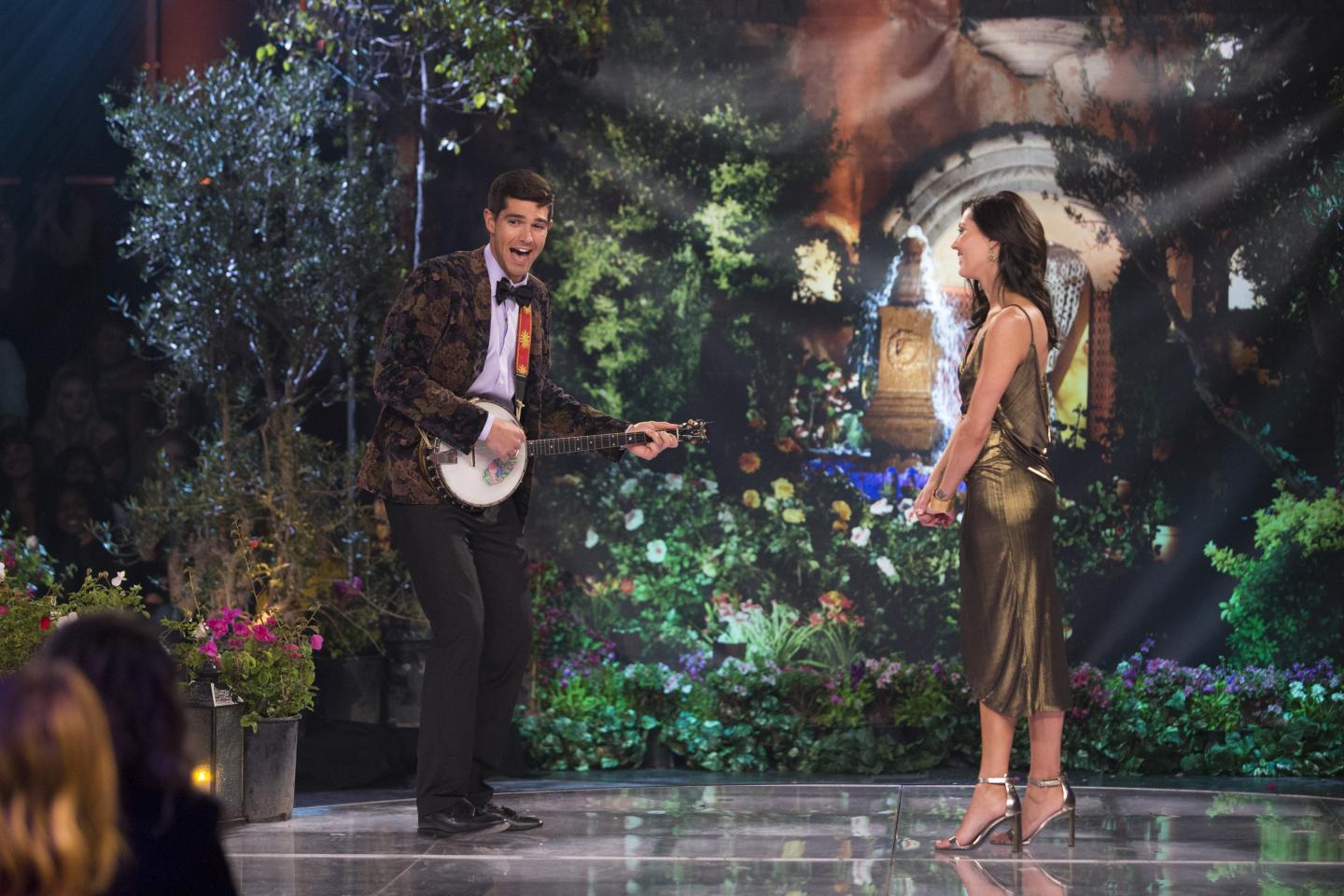 This contestant stood out by coming on stage with a banjo and singing a song for Kufrin. Ryan Peterson then promised that he was there for the right reasons.
He works as a landscape designer and contractor in California, according to his LinkedIn. He seems to be really into boats since there is one in multiple of his social media profile pictures.
Next: The man who apologized for his gender to Kufrin does this for a living.

5. Darius Feaster is a sales representative with a football past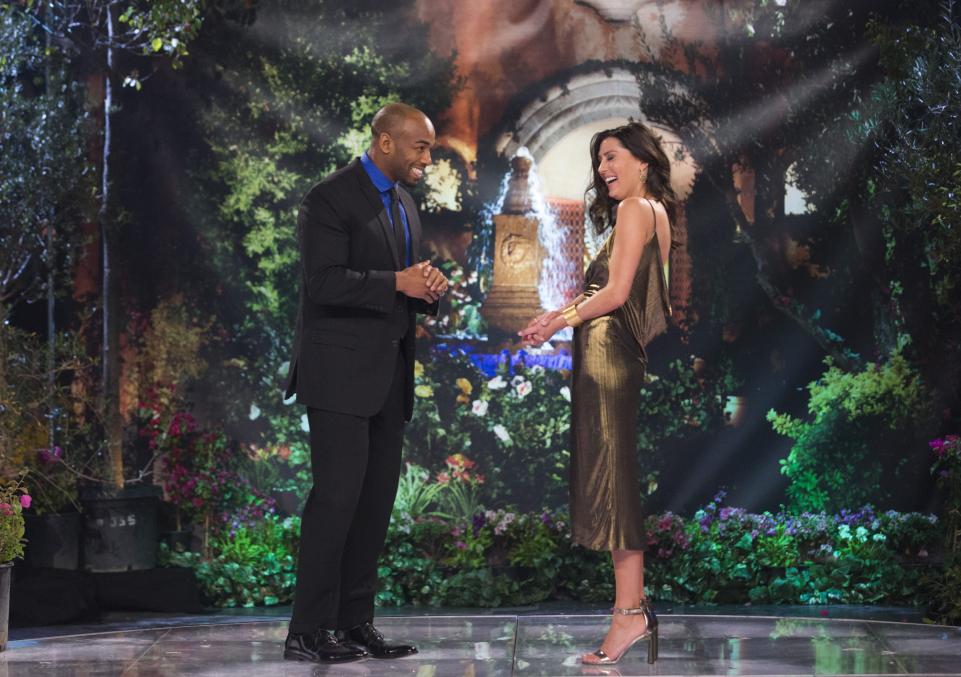 The next guy to come out was Darius Feaster. He apologized to Kufrin with, "I just want to formally apologize on behalf of my gender."
He works as a sales representative in California. He is also athletic, given he was on the football roster at the University of Wisconsin.
Next: Learn more about the man who rode in on a horse.

6. Blake Horstmann is a sales representative who played football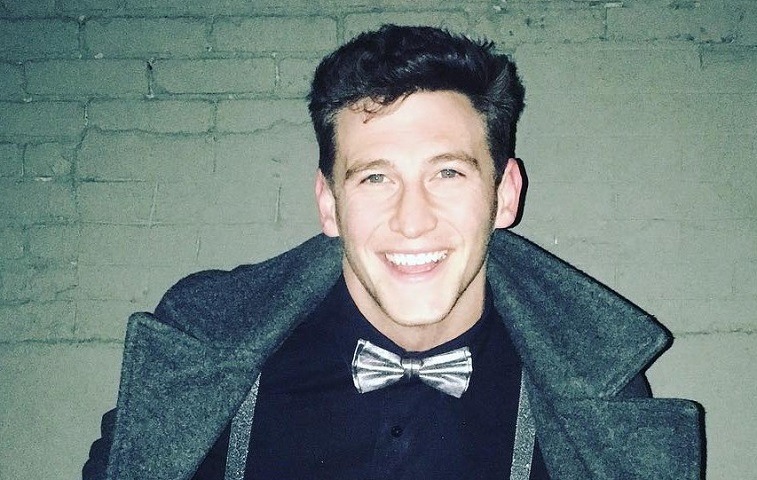 The last man to meet Kufrin was Blake Horstmann who rode in on a horse. He told Kufrin, "I want you to know how incredibly brave I think it is that you're standing here right now. I cannot wait to get to know you."
The Denver sales representative works for the Coors Distributing Company, according to his LinkedIn page. He also has an athletic side, having previously played football at Hastings College.
Next: Spoiler alert! This man is reportedly cast in the new season.

7. NFL player Clay Harbor may be joining the cast this season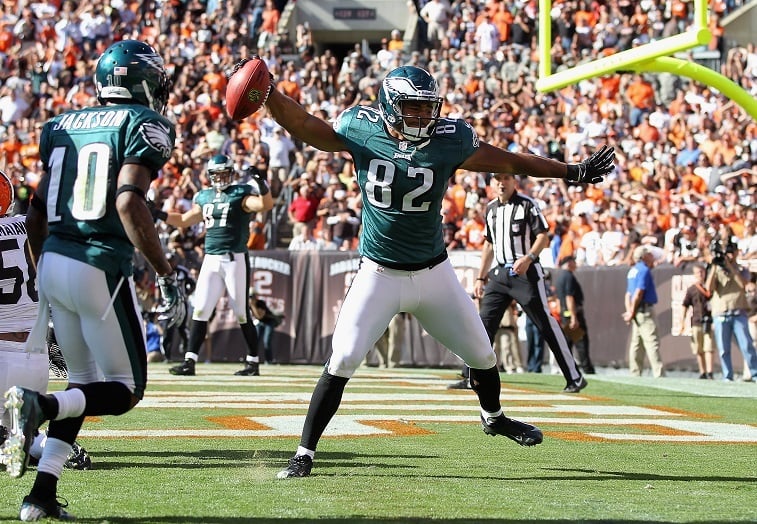 This hasn't been announced yet, but Reality Steve has reported that Lions NFL tight end, Clay Harbor, is also cast for the season. His Twitter profile shows updates on his training, but also his thoughts on Game of Thrones and more.
Follow Nicole Weaver on Twitter @nikkibernice.
Check out The Cheat Sheet on Facebook!