'The Bachelorette': Everything We Know About Becca Kufrin's First Night
We have to wait for Becca Kufrin's season of The Bachelorette to air. But some things have already come out about her filming the show. It helped that we got to see five of her men on After the Final Rose. So what is she looking for in a guy?
"Personality-wise, I want someone that's honest and loyal — obviously," Kufrin told Ellen DeGeneres. Kufrin has also opened up about moving beyond Arie Luyendyk Jr. leaving her for Lauren Burnham on The Bachelor.
"I went through the entire grieving process: I was mad, I was sad, I was confused,"  she said. "But now, I watched the entire season back and saw his relationships unfolding with everyone else. Seeing that kind of helped move on to realize he just found a better fit with Lauren."
Now filming of the show is deeper into its season, but it also made headlines after filming its first night. Some men were slammed for what they wore on the first night, and Kufrin opened up about how she felt about the process. Here are seven things to know about her very first night on the show.
1. Kufrin wore a white gown for her first night
Kufrin is really sticking to the theme of white. She wore a white short dress on After the Final Rose. For her first night of The Bachelorette, she was pictured wearing a halter gown and standing next to Chris Harrison.
Next: This is what a source said about Kufrin's taste in men.

2. A source said Kufrin has a wide range of taste in guys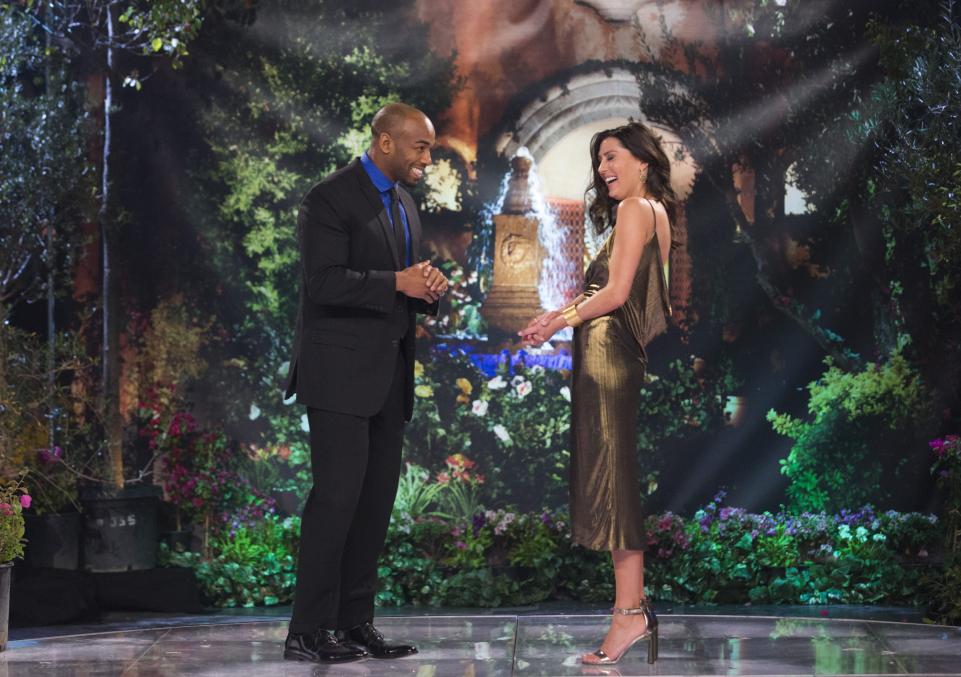 The first night reportedly went well and that's partly because the reality star was into different men.
"Becca felt great. She is someone who has a wide range of taste in guys and this group didn't disappoint her," a source told Us Weekly.
Next: One of the men wore a crazy costume.

3. One of the men dressed up like a chicken
Costumes are definitely a staple of the first night. It looks like this time around a man tried to impress Kufrin with a chicken costume. We'll have to wait and see if it worked.
Next: There is a rumor about how the first night is different from other seasons.

4. It's rumored to be the most competitive first night ever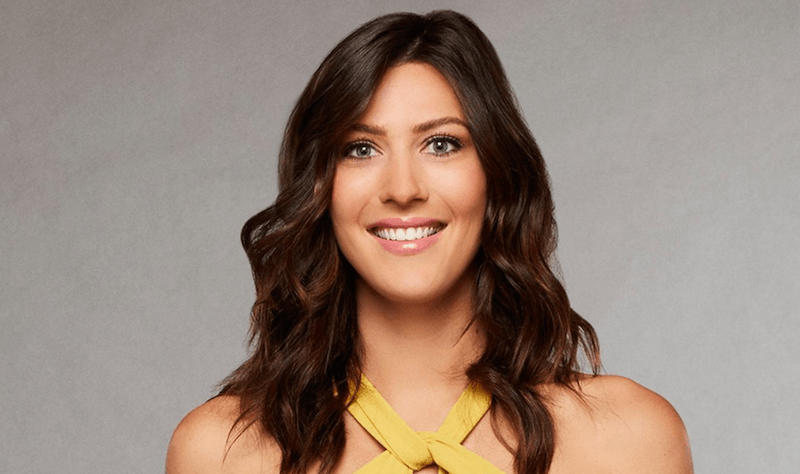 The first night usually leads to some drunken moments and drama. It looks like this season's premiere will measure up to past ones in that sense.
"Every guy is super into her and they all want to be the one to mend her heart," a source told Us Weekly. "This was maybe the most competitive night one ever, and she really struggled in a good way with who to give the first impression rose as well as night one roses to."
Next: Another photo of one of the men was released.

5. Another photo of one of the suitors has been released
There are still so many men who have yet to be revealed for the season. But we did get to meet some on After the Final Rose. A new guy was captured in a picture, and Mike Fleiss isn't a fan of him not wearing a jacket.
He wrote, "Can't believe one of Becca's guys wore only a vest. No jacket. No bueno #TheBachelorette."
Next: This is how Kufrin described the first night.

6. Kufrin said the first night was surreal
The reality star talked about her experience of the first night herself. She called it "surreal" according to E! News.
"After meeting the guys coming out of the limo that first night, it just put me at ease and it just makes me so excited to start this!" she said.
Next: Men were reportedly not wearing this item of clothing.

7. A lot of the men also showed up without socks
Another person who works on The Bachelorette wasn't happy with men's fashion that night.
Robert Mills tweeted, "Is guys wearing no socks a thing now? Seems to be a theme in #TheBachelorette like it's the new deep V or something."
Follow Nicole Weaver on Twitter @nikkibernice.
Check out The Cheat Sheet on Facebook!