'The Bachelorette': Everything We Know About Clare Crawley's Season So Far
Last season of The Bachelor may have been a complete dumpster fire, but fear not Bachelor nation, a new season of The Bachelorette is upon us. Whereas Peter Weber had an extremely difficult time making even the simplest of decisions, our new Bachelorette Clare Crawley has always been decisive, whether it's to her benefit or not. So, before the season starts, let's catch up on who Crawley is and what we know about her season so far.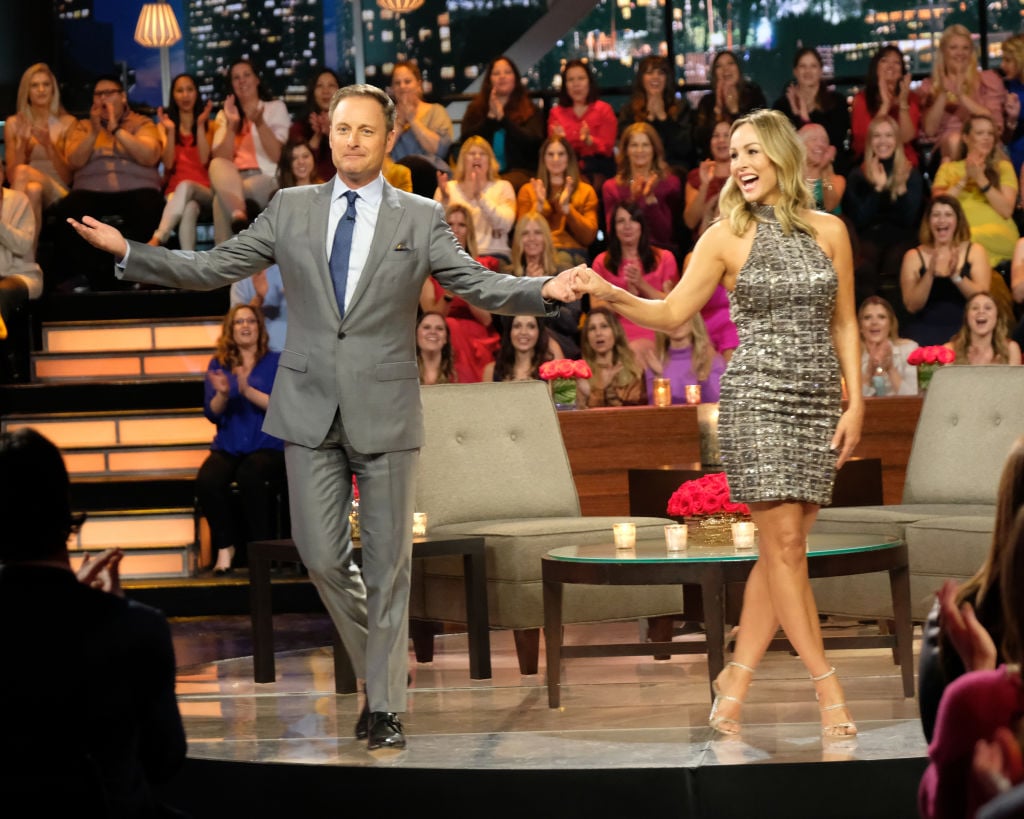 Clare Crawley's time on 'The Bachelor'
We first met Crawley when she competed for Juan Pablo's heart on The Bachelor. She made it to the final two but on her last date with Pablo, he whispered something so vile in her ear that she almost sent herself home.
"What I thought was going to be sweet, kind, loving words was not what came out of his mouth, and I'm shocked," she said. "He chose to tell me something that no woman wants to hear. That he doesn't know me, and some sexual thing, I don't even want to repeat it. It was insulting, it was offensive, and it just made me feel awful."
In the end, Pablo sent her home at the final rose ceremony, but not before Crawley gave him a piece of her mind.
"I thought I knew what kind of man you are," she said. "I lost respect for you. Because, I'll tell you what. I thought I knew what kind of man you were. What you made me go through, I would never want my children having a father like you."
Crawley then went on two seasons of Bachelor in Paradise but failed to find a partner on either season. After that, she appeared on The Bachelor Winter Games and actually ended up getting engaged to Benoît Beauséjour-Savard. Sadly, the relationship did not last.
When does Clare Crawley's season begin?
Crawley's season of The Bachelorette will premiere on May 18th at 8 p.m. with a two-hour premiere.
Who are the men on Clare's season?
There are 32 men competing for Crawley's heart and their pictures have already been released. Crawley is 38 years old, making her the oldest Bachelorette in history. Her men are also on the older end of Bachelorette groups. The oldest man competing for her heart is 42, but he is the only one in the cast that is older than Crawley. There is one other 38-year-old and the youngest guy in the crew is 23.
There will be no international travel
As the coronavirus (COVID-19) continues to spread, production companies are taking precautions to keep their employees safe. Because of this, Crawley's season of The Bachelorette will remain in the United States. The season was scheduled to film in Italy, according to Variety, but as Italy has been a hub for the virus, that has been canceled.
'Bachelor' Nation is excited
Ever since Crawley was announced as the newest Bachelorette, people have been throwing their support behind her.
"Congratulations to this gem!" Beauséjour-Savard wrote on his Instagram. "She will be an amazing Bachelorette. She is smart, fun, strong, knows what she wants and most importantly, she will call out the guys messing around!! H*ll yeah!! Good Luck on your journey to find love @clarecrawley !! You will be the best."
Former Bachelorette Ali Fedotowsky also congratulated Crawley.
"This is amazing!" she commented on ABC's announcement post. "So so so happy for her!"
"I am so pumped for this!" a fan wrote.