'The Bachelorette': Fans Feel the 'Franchise is Wasting Clare Crawley's Time' With This List of Guys — Here Are the Youngest Ones
Take a look at the younger half of Clare Crawley's season of guys on 'The Bachelorette.'
Now that Peter Weber's horrible season is over, it is time to move on to Clare Crawley as The Bachelorette. Since the drama with Weber, Madison Prewett, and Hannah Ann Sluss took so long during the finale, fans did not get to meet any of Crawley's eligible men. 
Instead, ABC posted photos of the 32 bachelors on The Bachelorette's Facebook page on Mar. 11, 2020. ABC removed the images on Mar. 13, 2020. However, Reality Steve still has the scoop for viewers. Let's take a look at what fans think of the youngest ones. Although Crawley's season was postponed until further notice, the men are ready to go.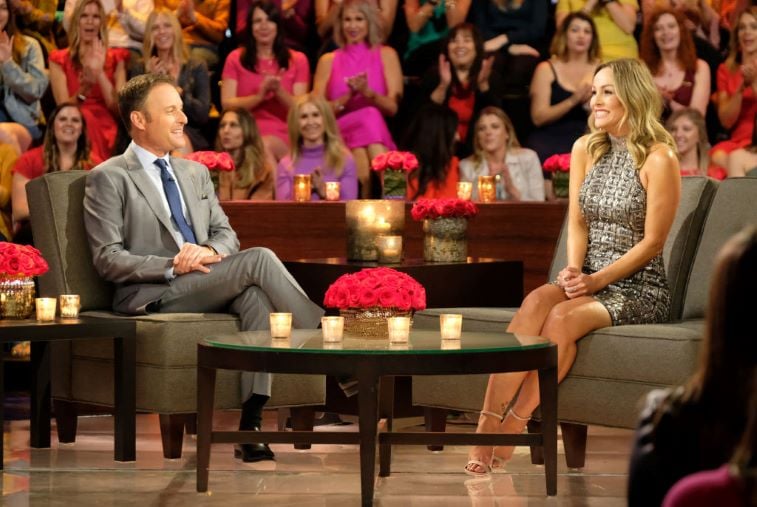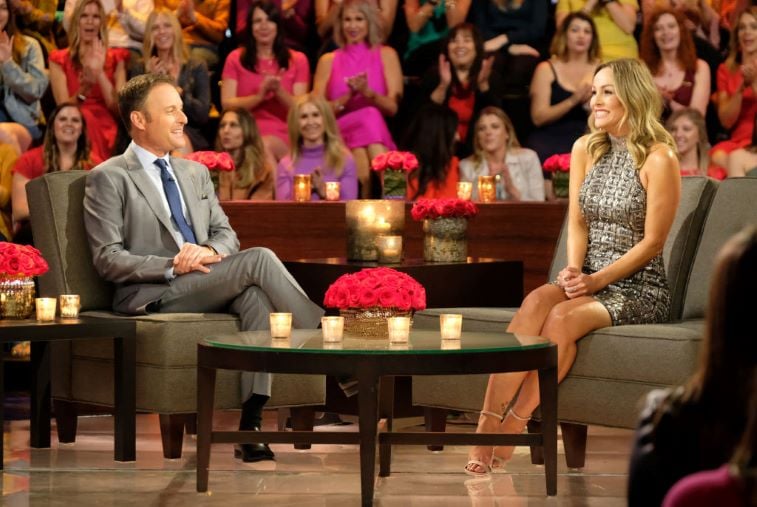 How old are 'The Bachelorette' Clare Crawley's contestants for season 16?
Filming was going to begin for The Bachelorette on Friday, Mar. 13, 2020. However, to protect the health and safety of everyone involved, filming was postponed due to the Coronavirus. 
Initially, there were 32 men listed on the Facebook page; however, only 30 will make the final cut. Currently, 15 of the guys are 27-years-old or younger. Crawley is turning 39, so fans thought the men might be older. 
"So yeah, they don't really care about age for Clare since they included that 23-year old I originally had, and a couple of 25-year-olds as well," wrote the king of The Bachelor franchise spoilers, Reality Steve. "That's ridiculous. I know Clare dates younger, but not THAT younger. 14 years? Seriously?"
Fans agree with Reality Steve that 14 or 15 years younger is too young.
"Why are they all so young?" asked one fan on Twitter. "What woman approaching 40 is actively seeking a spouse in their mid-20's? I'm all for dating younger men, but this is getting silly."
5 of the men on Clare Crawley's season are 25-years-old or younger
James Clarke, 23, is from Chicago, IL. He is a property Manager at Winnemac Properties. Clarke graduated from DePauw University with a B.S. in Communications in 2018. He also plays basketball. He is a full 15 years younger than The Bachelorette.
Grant Lewis, 25, is from Boston, MA. He is a Sales rep at CD Supply. He graduated from Rhode Island University in 2018 with a B.A. in Communications.
JP Caruso, 25, is from Jacksonville Beach, FL. He is a former quarterback at the University of Delaware and Appalachian State. Caruso is a friend of Tyler Cameron.
Jake Mills, 25, is from Denver, CO. He is a bartender and has a Bachelor's degree in marketing from Florida International University.
Noah Erb, 25, is from Long Beach, CA. He is a traveling nurse. He also has a twin brother, Aaron. Erb is originally from Tulsa, OK.
There are five guys for Clare Crawley that are 26-years-old
Demar Jackson, 26, is from Phoenix, AZ. He studied at Clemson University. Demar graduated from Arizona State University and is a spin instructor at the Madison Improvement Club in Scottsdale.
Ellis Matthews, 26, is from Dallas, TX. He works as an Account Executive for 105.3 The Fan radio station. He graduated in 2016 with a B.S. in Business and Economics. 
Jordan Chapman, 26, is from New York, NY. He graduated from Fordham University, where he played football.
Matt Grosso, 26, is from Jupiter, FL. He used to own Matt Gross Wellness, but the Instagram account was deactivated. He attended the University of Delaware.
Greg Grippo, 26, is from Edison, NY. Little else is known about Grippo at this point.
5 of the bachelors for Clare Crawley are 27-years-old
Bennett Murphy, 27, is from Orlando, FL. He attended Newberry College. He plays soccer for the Central Florida Soccer Club and also coaches kids soccer.
Anthony Witchek, 27, from Los Angeles, CA, is a construction sales manager that specializes in roofing.
Miles Gully, 27, is from Shreveport, LA. He currently lives in West Texas and works as an engineer. He played baseball at Angelo State University.
Chris Conran, 27, is from Orem, UT. He is a Business Developer for Stack Rock Group. He graduated from Utah Valley University, where he was on the baseball team.
Tyler Cottrill, 27, is from Gassaway, WV. He is an Associate Attorney at Mark Everett, Attorney at Law, and earned his B.A. in Criminology at West Virginia University. Then he went to West Virginia University College of Law and graduated in 2018.
With 15 guys well-over ten years younger than Crawley, fans are worried about her season of The Bachelorette. With filming pushed back due to COVID-19, it is unclear when the show will premiere. The original debut was May 18, 2020, on ABC.
Read more: 'The Bachelor' Fans Feel Forced to Watch New Spin-Off 'Listen to Your Heart'