'The Bachelorette' Fans Found Tyler Cameron's Doppelgänger and the Resemblance is Bananas
Leave it to eagle-eyed fans to spot a celebrity look-a-like. In the case of The Bachelorette alum, Tyler Cameron, his Doppelgänger is that of a Showtime actor. The resemblance is astonishing. Who is it?
Tyler Cameron's had a tough year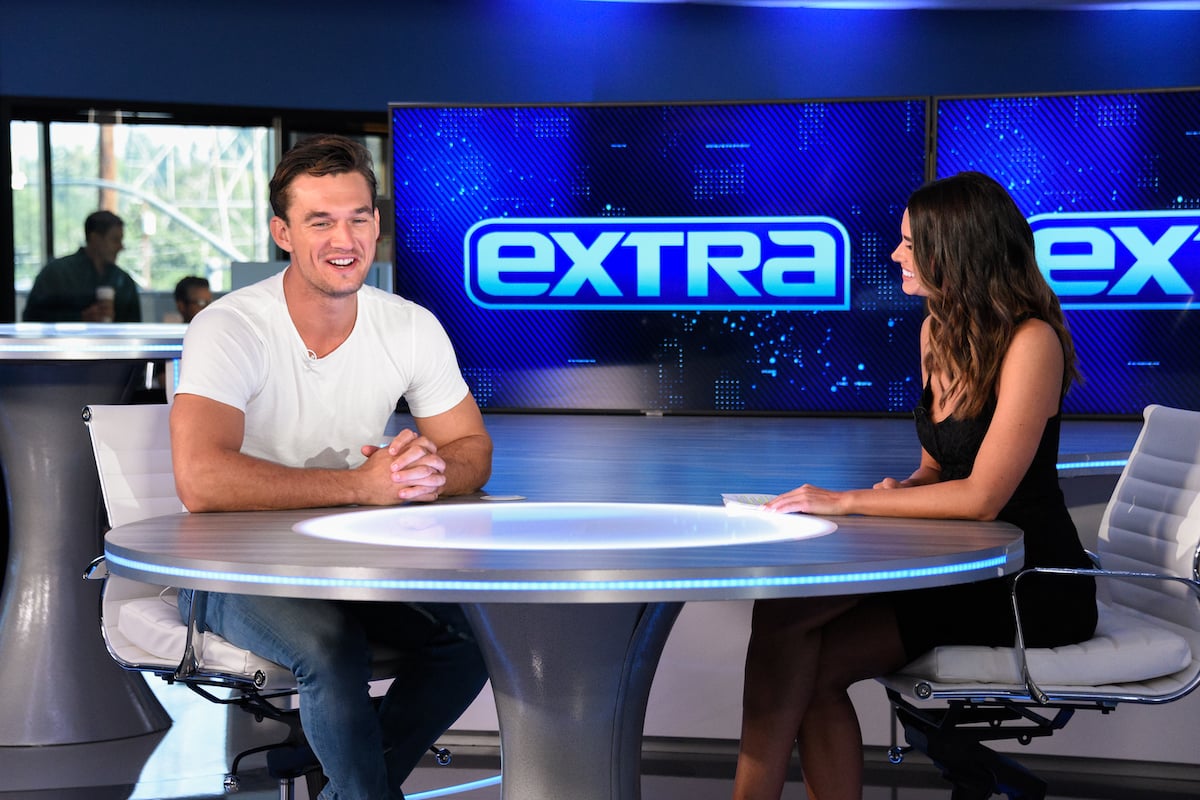 Despite having a good run with Bachelor Nation, Tyler Cameron's had a rough year. Following the February 2020 death of his mom, Andrea Cameron, the model wrote where his head's been via Instagram.
"Life's been dark, life's been tough, life has seemed like a continuous beat down at times lately," he said. "One thing after another. But one thing I do know, life is still beautiful and the fight back is what makes it beautiful."
Andrea Cameron died from a brain aneurysm leaving Cameron and his two younger brothers, Ryan and Austin Cameron.
He added that he will "always keep putting a smile on my face no matter how dark of times it is. Because that smile is love and love is light. I smile so those around me can smile. I smile because I want you to smile. I love those who support me and those who don't because I'll always lead with love."
The Barkitecture star is still trying to fond his footing through the pain. In the time since appearing on Hannah Brown's season of The Bachelorette, Cameron has explored multiple opportunities. One of them, however, is not appearing in a hit Showtime series.
Here's who fans say is Cameron's famous twin
In March 2020, Cameron took to Twitter to ask one very important qustion.
"Who is my cartoon look alike?" he tweeted.
Among the responses are GIFs from Tangled, Anastasia, and The Little Mermaid, to name a few. However, some ventured out of the cartoon world to suggest someone else.
"I don't know who Tyler Cameron is exactly but he vaguely reminds me of Rupert Friend," one fan tweeted.
"Watching Death of Stalin and I just realized that @TylerJCameron3 has a British Doppelgänger in Rupert Friend!" another posted.
"Is everybody just gonna ignore that Tyler Cameron and Rupert Friend are the same people?? #TheBachelorette" this viewer added.
Who is Rupert Friend?
If the name "Rupert Friend" doesn't ring a bell, his face might. The Homeland actor (he played Peter Quinn) has appeared in Hitman: Agent 47, Strange Angel, The Death of Stalin, and A Simple Favor. However, his five-year stint in Homeland is where he's best known.
"It was very grueling. I was determined not to cut any corners and serve this man," he told Variety. "I hope in some way to draw some attention to an underserved demographic in the real world and in the stories of television. The actuality of a returning veteran."
The Oxfordshire, England native holds multiple awards including "'Outstanding New Talent' Golden Satellite at the International Press Academy Awards," Most Promising Newcomer at the British Independent Film Awards," and "Best International Newcomer at the Ischia Global Film Festival."
Friend has been married to actress Amy Mullins (Stranger Things) since 2016 and has a few projects slated for a 2021 release. None of which will include his Doppelgänger, Cameron.