'The Bachelorette': Hannah Brown Just Referenced the Infamous Windmill From Her Season
On Hannah Brown's season of The Bachelorette, Brown and Peter Weber caused quite a stir when they revealed they had sex four times during their fantasy suite date. Their overnight date on The Bachelorette became so well known throughout Bachelor Nation that it was even referenced on Weber's season of The Bachelor months later.
While vacationing with Heather Martin who she met on Colton Underwood's season of The Bachelor, Brown took a picture in front of a windmill as a reference to her and Weber's fantasy suite date.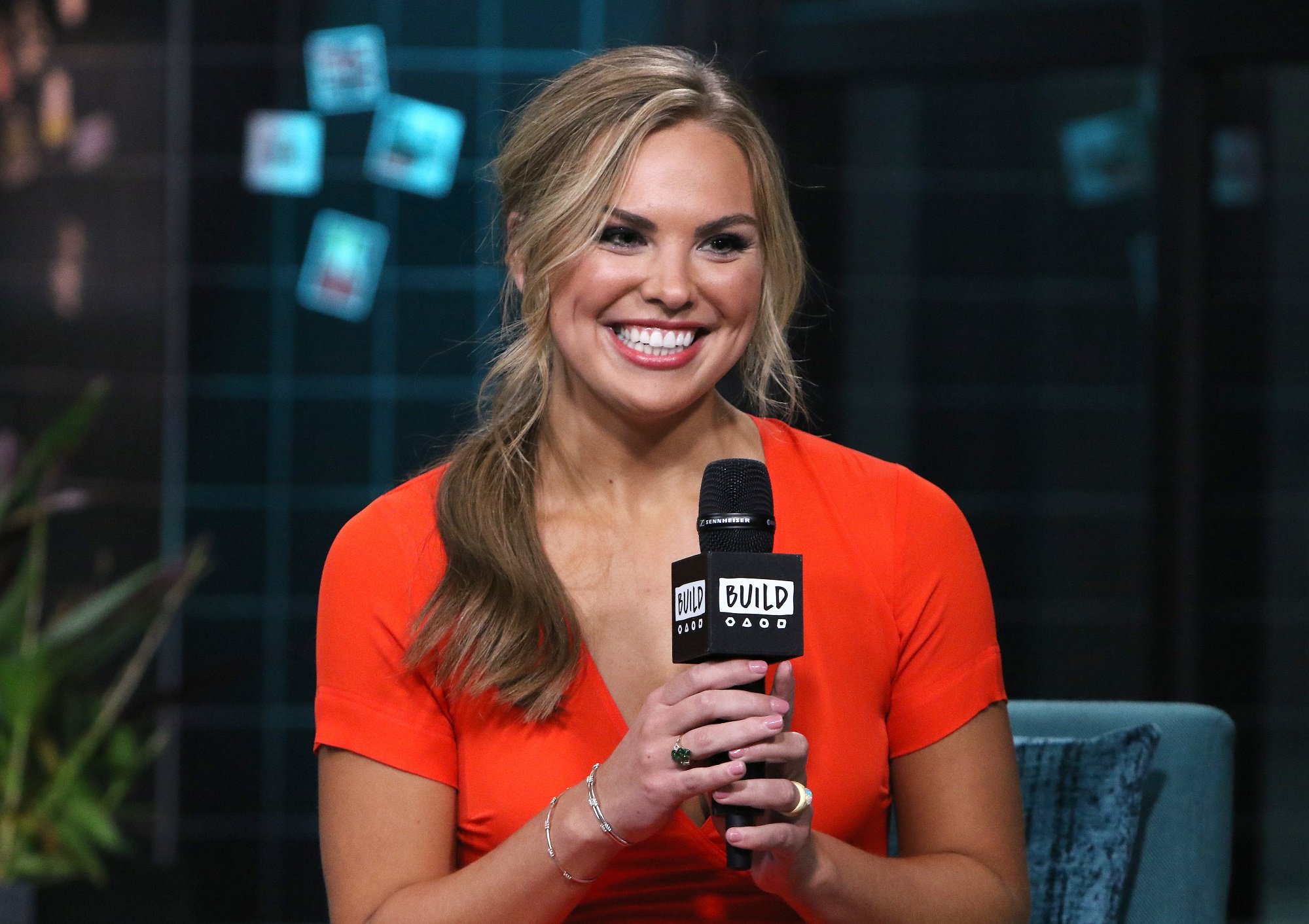 Her fantasy suite date with Peter Weber
Brown's season of The Bachelorette aired from May 2019 to July 2019. While normally only three contestants make it to fantasy suites, Brown elected to bring Weber, Tyler Cameron, Jed Wyatt, and Luke Parker because she needed more time with each of them to make a decision.
After her fantasy suite dates with the other men, Parker told Brown that he expected her to wait until marriage and not be intimate with any of the men present. He told her that if she was intimate, it would be a problem for him. Because of the way he spoke to her, Brown sent him home anyway. While sending Parker home, Brown told him that she had sex twice in a windmill, alluding to her fantasy suite date with Weber.
RELATED: 'The Bachelorette': Hannah Brown and Other Former Stars Explain Why Their Relationships Didn't Work
Hannah Brown and Peter Weber's confession
During the first part of the season finale of Brown's season, Brown and Weber reunited in front of a studio audience. Brown then confessed that she was not honest with Parker when she broke up with him.
"I was a little dishonest about something," Brown said with Weber sitting beside her. "Since it's out there, and I did say there was something that Peter and I did twice… it was actually four times!"
"I can't believe you just said that!" Weber exclaimed.
Chris Harrison then pointed out that Weber's parents were in the studio audience.
"By the way, Peter's mom is right there," Harrison said. "Peter's dad, his chest just puffed up. 'That's my boy.'"
Hannah Brown referenced the windmill on Instagram
While on vacation with Martin, Brown stopped a golf cart in front of a windmill and posed for a picture. Smirking in front of the windmill, Brown captioned the photo "Long time no see," referencing her fantasy suite date in Greece with Weber.
On social media, some fans of The Bachelorette wondered if Weber's current girlfriend Kelley Flanagan would be offended by Brown's Instagram story.
"I'd be annoyed if I was kelly- kinda disrespectful," wrote a Reddit user.
"Kelley knows she isn't dating a virgin. Also, HB isn't hitting on PP. She's making a joke about something pivotal in her life that happened on national TV. It's all good. I wouldn't be upset. It's par for the course," a Reddit user replied.
Other fans defended Brown against any criticism for the post.
"So like if HB talks about the windmill then she's desperate and looking for attention… but ABC is allowed to exploit the windmill and profit off of it? HB isn't allowed to own her own narrative? HB isn't allowed to talk about any meaningful experiences in her life or make jokes about herself? HB isn't allowed to try to make a living? You guys are exhausting," one Reddit user wrote.