'The Bachelorette': How Do Peter The Pilot And Actress Victoria Justice Know Each Other?
Pilot Peter Weber is a fan favorite on Hannah Brown's season of The Bachelorette. And after his steamy one-on-one with Brown, he's looking to be a front-runner as well. The two shared an intimate spa date that ended with a romantic dinner where Weber shared his life philosophy (in Spanish).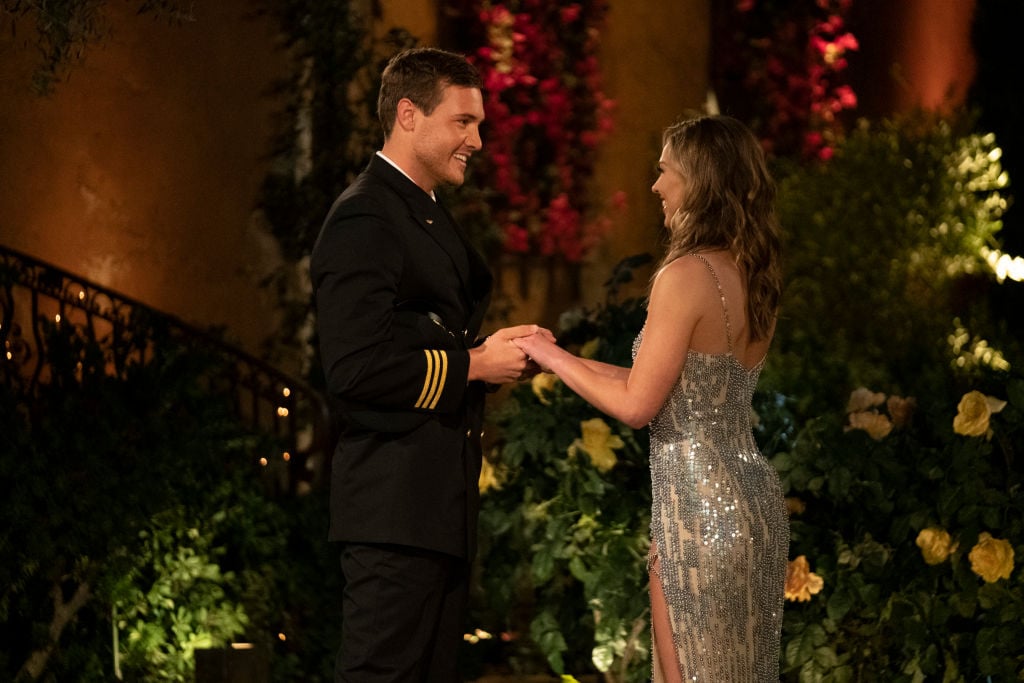 "Essentially that means: Son, don't worry, don't fret, let the waters run. Let the river flow as it may because what's for you and what's meant for you will never be tarnished and will always be yours," he explained. "In my mind, it's just all coming together and it's, like, this could be the reason why all that other stuff didn't work out. This could be something super special between the two of us."
Brown and everyone watching along at home collectively swooned. 
Peter the pilot is friends with Victoria Justice
Then the Wednesday after Weber's one-on-one aired, actress Victoria Justice (known for Zoey 101, Victorious, and such films as The Boy Who Cried Werewolf, Fun Size, The First Time and Naomi and Ely's No Kiss List) posted a few photos to Instagram of herself and Weber. Apparently, their moms are good friends and they've known each other since they were nine.   
"So great catching up with you today @pilot_pete !" the caption reads. "For those of you who watch the Bachelorette, I'm sure you know Peter. We've been friends since I was 9 back in Florida & our moms are good friends (so let's not start any crazy rumors ha). We all haven't seen each other in years & it was so much fun catching up & reminiscing. 🤗 I still have no idea how the show ends! Can't wait to seeeeee."
Weber didn't post a photo of him and his old friend to his page, but he did comment below Justice's post: 
"So fun, great catching up! Let the Scare Tactics begin! 😜" 
The last man Justice was reportedly dating was actor and singer Reeve Carney. Both have made a point to keep their relationship on the private side so it hasn't been confirmed whether they're still together at this time. According to E! News, Justice and Carney met in 2016 while filming the Rocky Horror Picture Show remake. But even if Justice were currently single, she told her followers not to get any ideas about her and Pilot Pete, as they're just long-time friends. 
Pilot Peter is involved in some drama on the next episode of 'The Bachelorette'
In a preview of the next episode of The Bachelorette, we see the Luke Parker drama reach its boiling point. Not only does the controversial contestant get into it with Garrett, but he also has an argument with Weber it seems.
The clip shows the two speaking outside.
"You gave me your word you would stay in your lane," Weber says to Parker. We all know, from the previous episode, how well Parker stays in his lane (and how much he likes talking about staying in his lane).
We also hear Weber refer to Parker as manipulative.
The seatbelt light is on–it's going to be a bumpy episode. 
Read more: 'The Bachelorette': Hannah Brown Reveals The Best And Worst Kissers From Her Season