'The Bachelorette': Is Clare Crawley Worth More Than Dale Moss?
Find out which star of 'The Bachelorette' has a higher net worth — Clare Crawley or her ex Dale Moss.
Clare Crawley and Dale Moss' whirlwind romance made history on The Bachelorette. But now, after their two-month-long engagement, the couple has called it quits. Find out who is worth more — Crawley or Moss.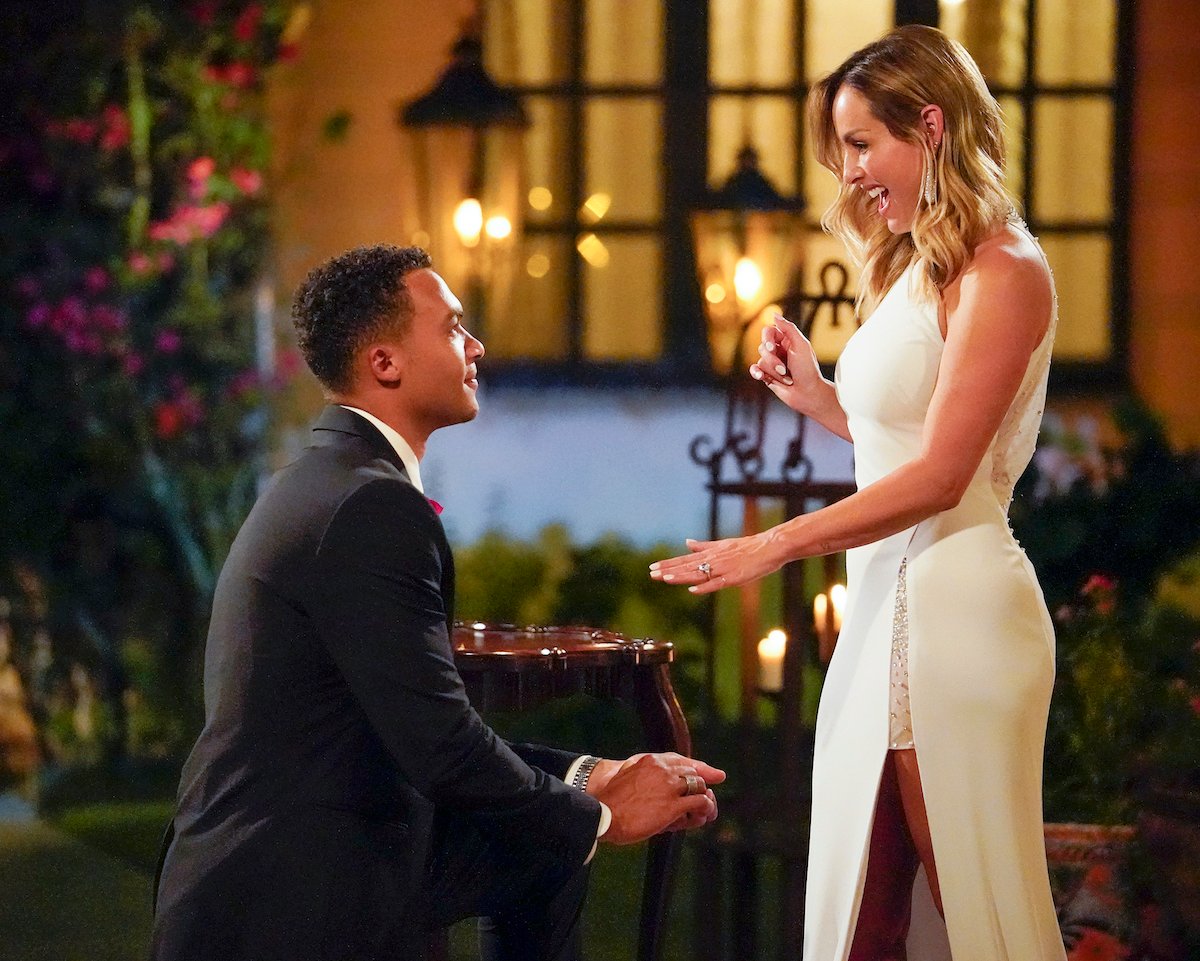 Clare Crawley and Dale Moss hit it off right away on 'The Bachelorette' 
As soon as Moss stepped out of the limo, Crawley said she felt like she just met her husband. By episode 4 of season 16, the Bachelorette had made up her mind — Moss was it for her. He proposed, she said "yes," and Tayshia Adams stepped in as the new season 16 Bachelorette. 
"What I love about Dale is that he isn't scared about the future," Crawley told Bachelor Nation's Rachel Lindsay and Becca Kufrin on the Bachelor Happy Hour podcast in November 2020. "I talk about babies all the time, and he's like, 'Yeah, that's what I want.' It doesn't scare him."
She also talked about their plans to buy a house in Sacramento together. But now, those plans have changed.
Dale Moss and Clare Crawley have been working through 'serious issues'
Despite their initial connection, Moss and Crawley started to see things differently in January 2021. 
"Dale and Clare are technically still together, but there are serious issues they are working through," a source told Us Weekly on Jan. 19. "They're in communication, but on a break."
What's more, Crawley's lifestyle no longer seems to jive with Moss'. 
"Clare and Dale have been fighting a lot recently," a source told E! News. "They are mainly in disagreement over lifestyle preferences. Dale wants to be in a lively city and focus on his career, and Clare is rooted in Sacramento to help care for her mom. It's been very tense recently between them." 
The couple's breakup became official on Jan. 19. 
Clare Crawley's net worth is $800,000
Before becoming the Bachelorette, Crawley was a hairstylist at the De Facto Salon in Sacramento, California. Thanks to her Bachelor Nation claim to fame, Crawley also earns an income as a social media influencer. 
Knowing Bachelor Nation pays its contestants — something that changed after Crawley's appearance on Juan Pablo Galavis' season (via Cosmopolitan) — Crawley has earned a substantial amount of money. In 2020, Crawley's estimated net worth was $800,000.
Dale Moss' is worth $1.2 million more than Clare Crawley 
Before joining Crawley's season of The Bachelorette, Moss was a professional football player. First, he was a wide receiver at South Dakota State University. Then in May 2012, Moss signed with the Green Bay Packers as an undrafted free agent. After being released from Green Bay, Moss went on to join the practice squads of NFL teams like the Tampa Bay Buccaneers, Chicago Bears, and Carolina Panthers.
In addition to playing football, Moss interviews fellow players on his podcast The Game Plan With Dale Moss. Outside of the world of sports, Moss earns a living as a model and influencer. 
According to Spotrac, Moss was earning $420,000 annually as a football player. To date, Moss' net worth is estimated to be $2 million, which is significantly more than his ex-fiancé Crawley.