'The Bachelorette': Katie Thurston Reveals She Was Sexually Assaulted and Talks Becoming Sex Positive
Things got real on The Bachelorette last night. During a group date, Katie Thurston and Nick Viall asked the contestants to open up about their pasts and share things that maybe didn't cast them in the best light. Several men opened up about cheating on their past partners, drinking too much, and their insecurities. But Thurston surprised them all when she told her own story toward the end of the date.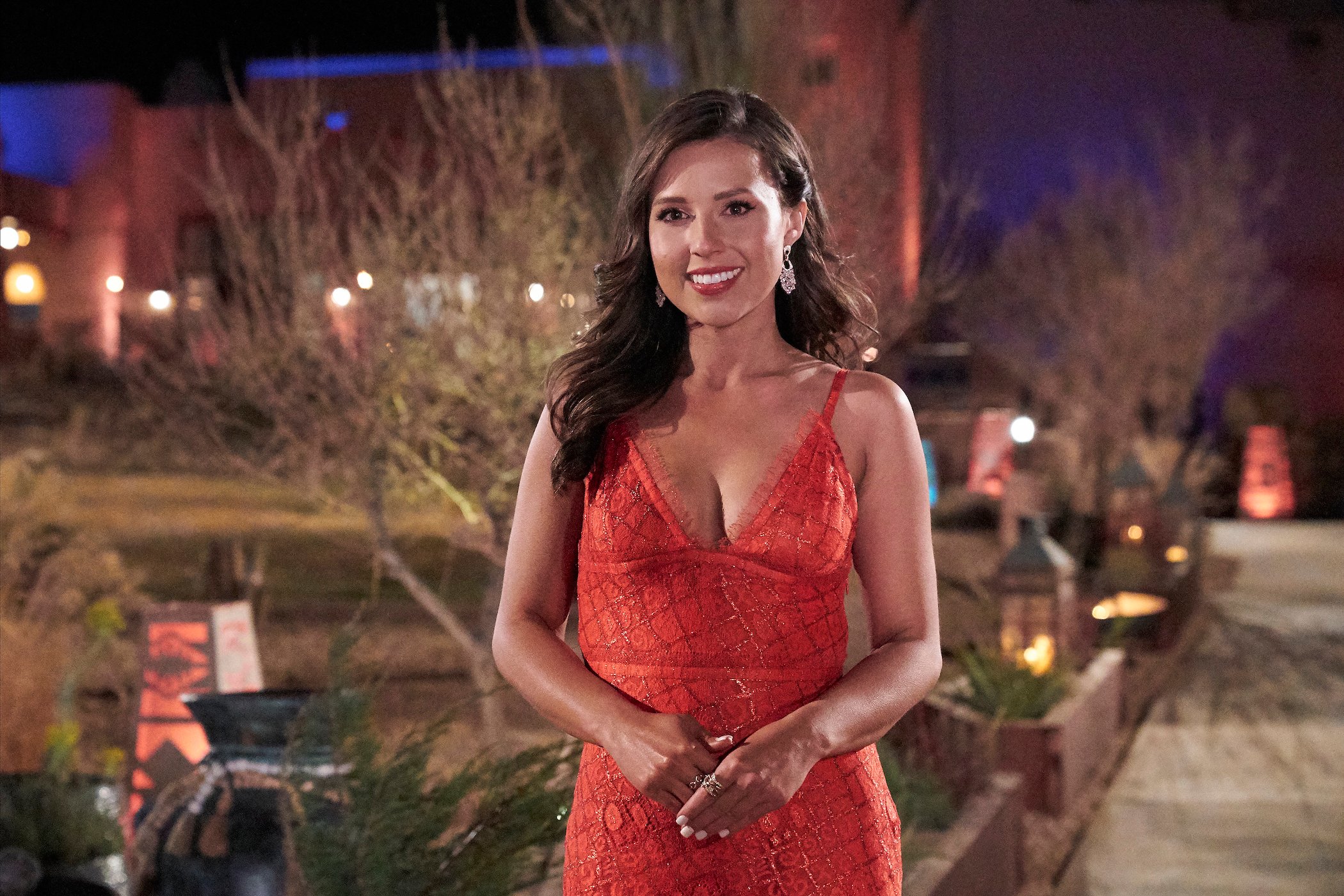 'The Bachelorette' star Katie Thurston reveals she was assaulted
Fans of The Bachelorette know Thurston to be an extremely sex positive person. But on last night's episode, she revealed that wasn't always the case. During the date, she shared that 10 years prior, after drinking on New Year's Eve, she wound up in a "situation where there wasn't consent."
"I was in denial about what happened, so much still that I tried to form a relationship with him because I didn't want to believe what actually had happened," she continued. "And when that didn't work out, for years I had a very unhealthy relationship with sex. I didn't want to have sex, which affects a relationship. I didn't like talking about sex. And it's taken me a long time to get to where I am now. And being open and comfortable talking about it and loving myself and accepting things that I can no longer control."
She continued, telling the men that she was in a better place now.
"And I just want you guys to know that I've come a long way in who I was 10 years ago and how important consent is, how important communication is and how important it is to not guilt trip somebody for not having enough sex with them, guilt trip them for not having sex with them in general," she continued.
The contestants revealed their pasts
Thurston wasn't the only one who was vulnerable during this episode of The Bachelorette. Connor Brennan opened up about how drinking almost destroyed his life. He said that while working at a bar where he could drink for free, he developed a bad drinking habit and would become angry and lash out at his friends and family when drunk. One night, everything came to a head.
"I got really, really drunk and I picked a fight with my girlfriend at the time and then I went to a party and I got more drunk and I got high and I ended up cheating on her and kind of blowing up my entire life in one day," he shared. "And from there I read every self-help book I could find. I went to therapy."
He shared that he used the experience to become a better man.
Thomas Jacobs went down a different route during the date on The Bachelorette and admitted that he had come on the show with the hopes of building a platform.
"I couldn't sit here and look you in the face and say, 'Yeah, when I showed up to this place I was here for the right reasons,' because I didn't know who you were," he said. "And worst-case scenario, I'd give it a shot and, yeah you can build a great platform, and that's just the honest to God truth, like my approach to this." 
RELATED: 'The Bachelorette': What's the Deal With Thomas Jacobs in Season 17?