'The Bachelorette': Luke P. Claims He Was Bullied By Castmates
The Bachelorette is back tomorrow for part one of the two-night season finale. Hannah Brown's journey to find "fierce love" has been a wild, unpredictable, and extremely entertaining one. While we're excited to see who earns Brown's final rose, we're even more excited to see our first Luke P. free episode of the show.
Luke P. has caused a bevy of issues on this Season 15 of the show. From gaslighting and lying to slut-shaming the bachelorette, he has been the 5'8 villain that Bachelor Nation has loved to hate. But now Luke P. is claiming that he was bullied by castmates.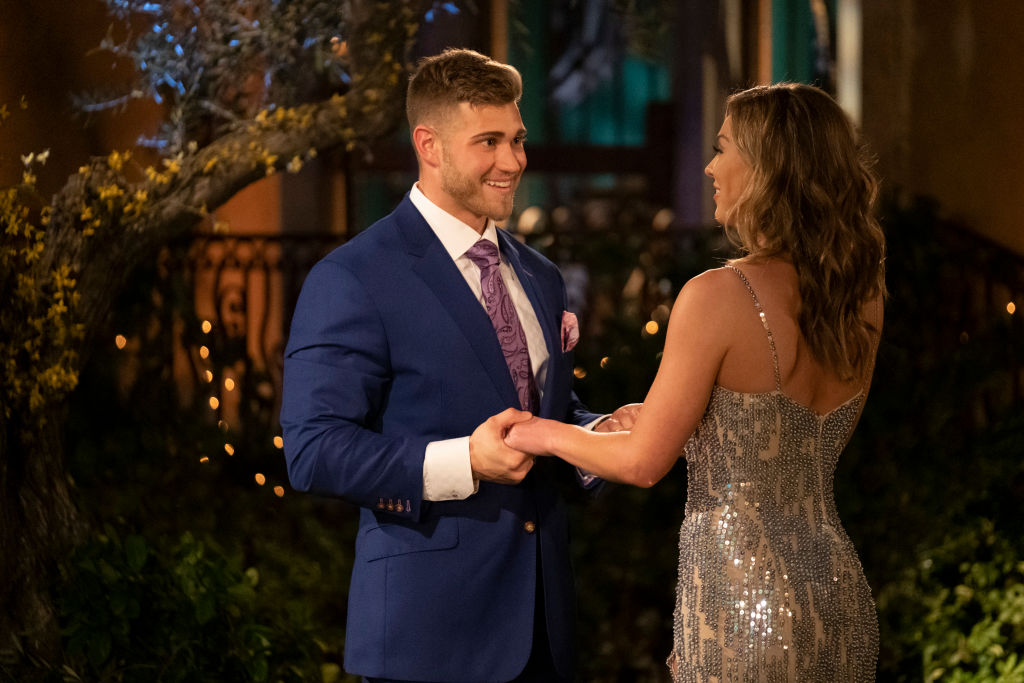 The Men Tell All episode
The Men Tell All aired last week and Luke P. was given more than enough time and opportunities to take accountability for his missteps on the show. Chris Harrison spent upwards of 30 minutes talking to Luke P. one-on-one before giving the other men the opportunity to express their opinions and concerns.
Naturally, the other contestants didn't have the nicest things to say about someone who'd caused so much drama with his lies, and they chose to call him out for his unacceptable behavior. But now, Luke P. is claiming that he was bullied throughout Men Tell All, and that the episode was edited to make him out to be the bad guy.
Fans defend Luke P.
"I was also there during the taping of Men Tell All of The Bachelorette and yup, tv sure is a different world. Editing will make anyone look good or bad," one fan wrote, insinuating that Luke P. had been vilified by the producers of The Bachelorette merely for the sake of ratings.
Another fan quickly jumped to Luke P.'s defense and cosigned the statement about the show bashing the 24-year old. "A friend of mine was there as well and said that he was bashed for hours and just basically too it. Never exploded or anything. It hurts to see such a genuine human being made into such a villain for ratings. I can honestly say this may be my last season watching the Bachelor franchise," the user wrote.
Luke P. claims he was bullied
Luke P. was quick to thank his fans for their support. "Thank you guys for standing up and speaking truth since you were at the Men Tell All and saw it with your own eyes," Luke P. said his supporters. He then went on to thank former castmate, Matteo Valles, for sticking up for him during the recording of The Bachelorette: The Men Tell All. "Shout out to the one guy @matteovalles that realized enough was enough. No one deserved to be bullied like that absolutely no one," Luke P. posted on his Instagram story, alongside a picture of Valles.
The cast defends their actions
But despite, Luke P's claims that his bachelorette contestants bullied him, the other men are sticking by their actions. Connor Saeli, in particular, had a lot to say about the subject, after he famously said "fu*k you" to Luke P. during Men Tell All. "The Men Tell All was the first time I saw/spoke to Luke since I left the show in The Netherlands and I was infuriated because of how his actions impacted me along with watching some things back that I was not aware of originally. I wish I had said what I said in a different way, but I along with all the other guys are 100% allowed to speak our minds," Saeli wrote on his Instagram.
Saeli then went on to deny all calims of bullying. "There is a difference between bullying and calling someone out who has been toxic to this entire experience. We all said what we needed to say and have now moved on. Although it may not seem like it, every single guy on the stage tonight supports each other in growing from this experience and becoming the best men we can be," the Texan wrote.
A Luke P. free finale
We're taking Saeli's side on this matter. Luke P. was a complete menace throughout his tenure on The Bachelorette. Not only did he disrespect the other men constantly and continuously, but he also disrespected Hannah and behaved in ways that were both toxic and sexist. We're certainly not going to feel bad for him now. As a Christian man, Luke P. should understand more than anyone that you reap what you sow.