'The Bachelorette' Premiere Promo Just Reminded Fans Why Clare Crawley Was Cast as the Lead
'The Bachelorette' Season 16 premiere promo highlights Clare Crawley explaining why she's single and ready to be the new lead right now.
The Bachelorette Season 16 premiere is just around the corner, and ABC wants everyone to know Clare Crawley isn't here to play games. 
When Crawley was announced as the new lead, fans rejoiced. Not only is the Sacramento native the franchise's oldest bachelorette at 39-years-old, but she's also unwilling to settle for less than what she deserves. 
Now, it's been a hot minute since Bachelor Nation has heard from the hairdresser. The coronavirus (COVID-19) pandemic shut down production, and filming was delayed. But in the latest Bachelorette promo for the Oct. 13 premiere, Crawley reminded fans exactly why she was chosen for the role.
'The Bachelorette' Season 16 premiere promo teases major drama for Clare Crawley on night one
On Oct. 10, ABC dropped a new promo for The Bachelorette premiere. The teaser opens with an unnamed contestant sharing a narrative Bachelor Nation fans already know about Crawley.
"She's 39-years-old. She's not the type of woman to play games," the man says in a voiceover.
But as the trailer continues, it's clear there's a bit of disconnect between Crawley and her suitors. The new Bachelorette lead points out she's there to find love and it's no secret. However, a few contestants seem to think otherwise. At least, according to the edit of the preview.
"She can't fool everyone forever," Ben Smith says in a confessional interview. Then Ed Waisbrot seemingly tells Crawley, "You're everything fake. You're a completely different person." Meanwhile, Brendan Morais hints something goes off the rails, saying, "There are no rules at this point."
The Bachelorette promo jumps to a clip of a contestant yelling digs at Crawley toward the camera crew. "I expected more from the oldest bachelorette," he says. Then Crawley is seen in tears wearing the same dress from her argument with Yosef Aborady, which was highlighted in previous trailers. 
"I'm 39 and single because I didn't settle for men like that," Crawley says. 
Clearly, Crawley has to stand her ground this season, possibly hinting why all of the bachelorette's promos have been about respect. But whatever happens, the franchise promises to deliver the drama starting night one.
"Tuesday, 'Clare' your schedule," the narrator says in the preview. "After all the rumors, let's make things perfectly 'Clare.' The drama starts night one."
Clare Crawley opens up about being 'The Bachelorette'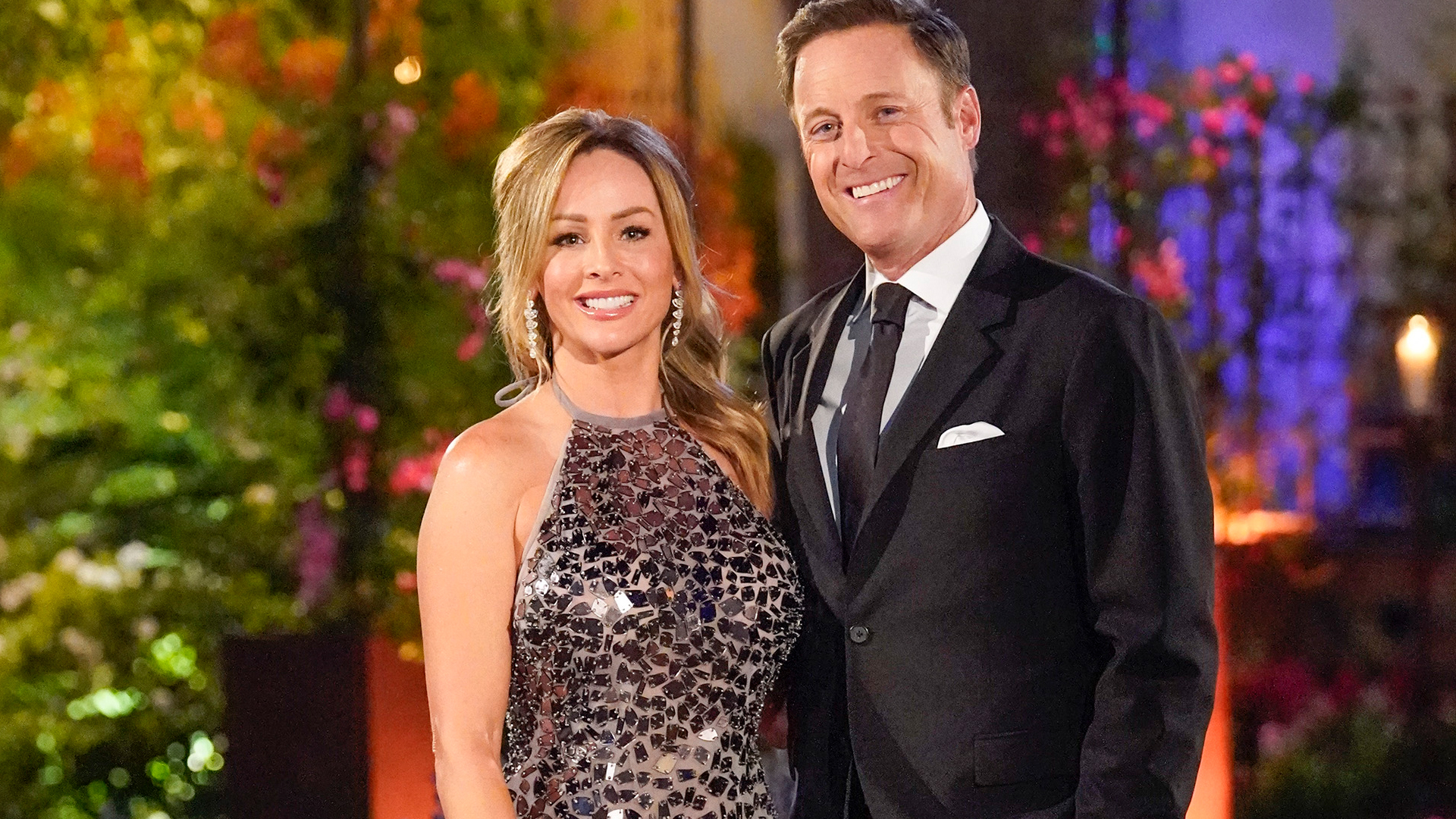 The Bachelorette returns to ABC on Tuesday, Oct. 13 if the NBA finals don't go to Game 7. But whether or not the 16th season is delayed for viewers, it seems it'll be worth the wait. In an interview with People from October 2020, Crawley revealed her first night was "magical."
"It was definitely a long anticipation for the first night," she said. "To see the men standing in a room and know that most of them have the same interests and goals as I do, it really was magical. They were all amazing. I could feel it in my bones."
But no matter how The Bachelorette Season 16 ends, Crawley seems satisfied with how things turned out.
"I went into this a complete woman," Crawley said. "So whether or not I found my person or there was a different ending … I was ready for it all. Knowing that no matter what came my way, I could handle it."
She later added, "I know that people watching, people seeing this, they're gonna judge a lot. They're gonna be like, 'What did she do that for? What was that?' But at the end of the day, I listened to my gut, I followed my gut. And it didn't leave me astray. So you can't go wrong with that."
Check out Showbiz Cheat Sheet on Facebook!