'The Bachelorette' Season 14: Everything We Know About Becca Kufrin
Season 22 of The Bachelor ended on a crazy note with Arie Luyendyk Jr. leaving the woman he proposed to, Becca Kufrin, for the runner-up. But the good news is that Kufrin gets the opportunity to find love on Season 14 of The Bachelorette.
We learned a little bit about the Minnesota native throughout the season from her tattoos to being a fan of Sister Act 2. But here are seven more things to know about Becca Kufrin.
1. She has pledged donations sent to her to go to Stand Up to Cancer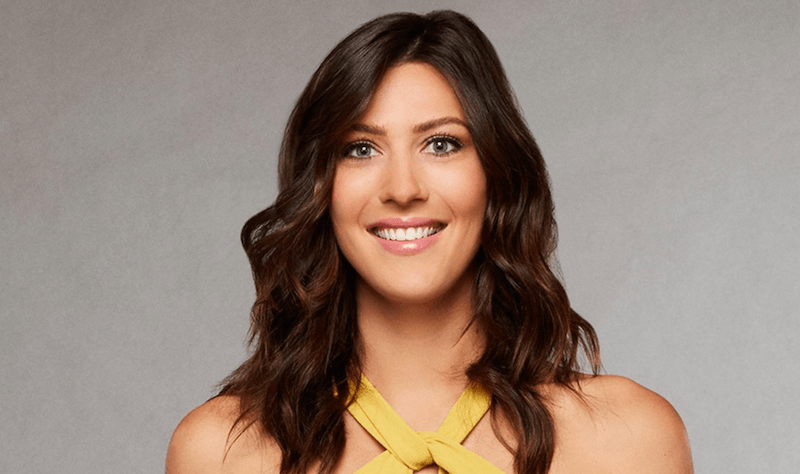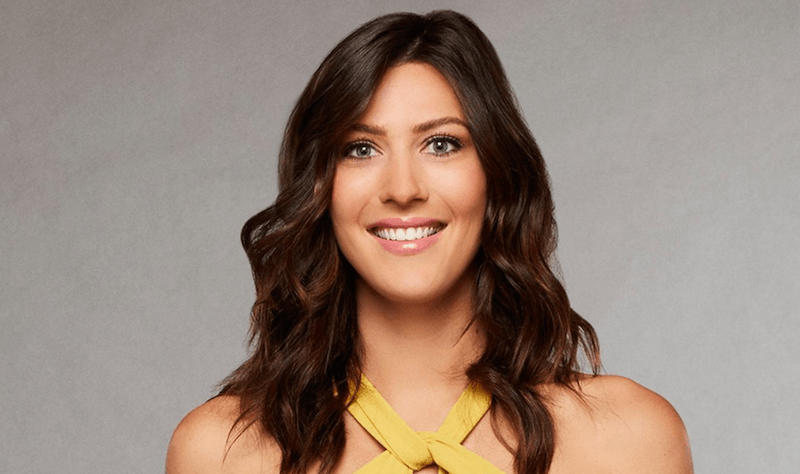 After Arie Luyendyk Jr. brutally broke their engagement in front of cameras, fans tried to show their support for Kufrin. So they donated money to her through Venmo and by the time of The Bachelor: After the Final Rose, there was $6,000 in donations for her to mend her broken heart with food and drink.
"I don't even know what to think," she said on the show. "I love my wine don't get me wrong, but I don't think I can drink that much. I don't know."
So instead she has decided to give the money to Stand Up to Cancer. Kufrin's own father died of brain cancer when she was 19 years old. After the announcement, Kate Couric tweeted, "PS I'm matching Becca's donation too! If you want to help us make more cancer patients cancer survivors, please go to http://StanduptoCancer.org  Thank you again Becca and thank you all!


 @BachelorABC @thebkoof"
Next: This is how she feels about Luyendyk Jr. now.

2. She has forgiven Luyendyk Jr. for breaking their engagement
Kufrin has opened up about her feelings toward Luyendyk Jr. since their televised breakup. It seems like she has moved on by forgiving him.
He's a good person, I don't think he's a monster and purposely did this to hurt me and make me feel this way. But it's just the result of his actions. At the end of the day, I don't think he thought through everything of how ending things with Lauren would be, how being engaged to me would be and what breaking up with me and going back to her would be. I don't think he thought it through, but I don't think he did it maliciously to break my heart.
Next: Is this where Kufrin's engagement ring went?

3. Her engagement ring did not go to Clare Crawley
Bachelor Nation pays close attention to detail and noticed that Clare Crawley from Bachelor Winter Games' engagement ring looked very similar to Kufrin's engagement ring. So similar that there was a running theory that Crawley got the ring after Kufrin gave it back.
This isn't true according to Neil Lane, the jeweler who provides the rings to the show. "Both are handmade, and although similar in design, they are not the same ring," he told People. "On first glance they do look similar."
Next: This is what she does for a living.

4. She works in public relations
The reality star works for a public relations firm named Skyya. She got her Bachelor of Science in mass communications at Minnesota State University.
Next: She has an adorable pet.

5. She has an adorable corgi
You can spot her adorable corgi, named Max, all over her Instagram page. He really loves being held and his stuffed animals.
Next: This is where she politically leans.

6. She is politically outspoken
You don't have to look far to see where the future bachelorette leans politically. On her Instagram, you can find her giving the bird to a Trump sign and wearing a "Biden my time #2020″ shirt.
Next: She has this in common with Corinne Olympios.

7. She is also a fan of naps
Corinne Olympios' influence on the show is still there. Kufrin once joked that she was missing from the drama because she was taking a nap.
Follow Nicole Weaver on Twitter @nikkibernice.
Check out The Cheat Sheet on Facebook!