'The Bachelorette' Star Chad Johnson Is Apparently Turning to Porn to 'Take the Power Back'
The Bachelorette star Chad Johnson's career just took an unexpected turn. Following his disturbing domestic violence arrest, Johnson just announced plans to move to Las Vegas to start a "porn palace." The announcement comes after Johnson launched his own account on OnlyFans, where he has been selling adult movies.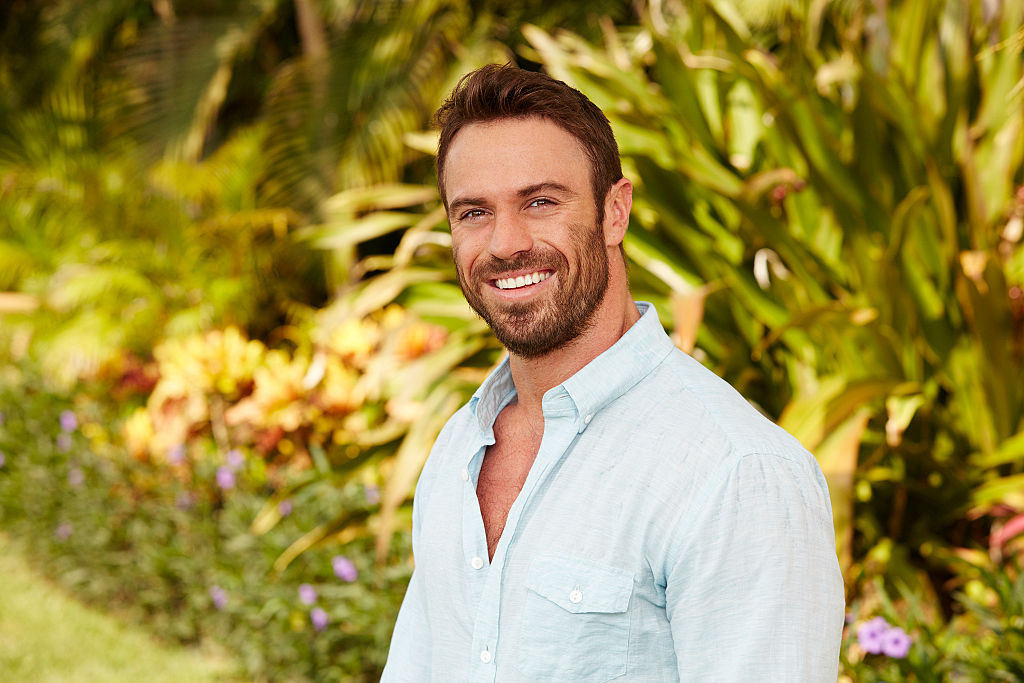 Chad Johnson gets arrested for domestic violence
Back in February, Johnson found himself on the wrong side of the law after police arrested him for domestic violence. Johnson's girlfriend at the time, Annalise Mishler, claims that one of their arguments got physical.
Mishler said that Johnson physically attacked her and showed the cops red marks on her body. The police subsequently arrested Johnson and charged him with six misdemeanors.
For his part, Chad Johnson has vehemently denied all wrongdoing and believes that the charges will eventually get dropped.
Until that happens, the former Bachelor in Paradise contestant has already faced negative consequences for his actions. This includes losing many of his sponsors and missing out on future Bachelor events.
Johnson rose to fame in JoJo Fletcher's season of The Bachelorette, in which he was dubbed the villain and came in 14th place.
Johnson opens up about his newfound porn career
During an interview with Daily Mail, Johnson confessed that his career was on the downward slide even before he got in trouble with the law.
"I'm like, okay, well I've been sitting here in LA grinding my a** off for several years, I'm finally doing something that's making me money and making me happy, maybe you can take that three minutes of shame that you're feeling and f**k off with it."
"I'm tired of basically being f***ed around by Hollywood! I need money, I gotta figure out something, this is a way to take the power back."
Apparently, getting into porn was Chad Johnson's best option. The reality star revealed that he always thought he would eventually get into porn and believes it is the perfect industry for someone like him because of his "crazy high sex drive."
"I've always had a really crazy high sex drive so it's been pretty easy for me, to be able to make money off of it is f***ing amazing. I don't regret it at all, I always knew I'd do something in this industry I just wasn't sure what."
Johnson went on to say that things are going well for him at the moment. If porn proves to be a viable career for Johnson, he plans on moving to Las Vegas and setting up a porn studio in his own home.
For the time being, Johnson will have to put those plans on hold. He is currently under lockdown due to the coronavirus pandemic and will not be going anywhere soon.
Johnson is raking it in already
Chad Johnson has been posting solo clips and some raunchy videos to OnlyFans with Annalise and revealed that between the two of them they are raking in almost $40,000 a month. The former real estate broker has no plans to go back to the regularity of a 9 to 5 job and hopes to eventually set up his own porn production company and maybe even a reality show.
So, if he and Annalise are posting videos together, does that mean that they are back together?
"I don't know what's going to happen with me and her, it's just constant turmoil. I still love her, we're just working through problems trying to figure out if it would work."
Despite not knowing what is going on in their relationship they are moving forward and posting more content.
"We've posted everything but sex, we're going to, it's just building up to it, it's a process. We're doing stuff every two or three days and putting out more stuff, getting crazy with it."
Hopefully, Johnson can find some peace with his new career because his behavior has alarmed Bachelorette fans in the past.
Chad Johnson sparks suicide fears
After Johnson was released from jail, he shared a disturbing photo on social media that left his close friends worried about his safety. Taking to Instagram, Johnson posted a photo of a rope handing over a door with the caption, "it'll be okay."
Chad Johnson later deleted the image and one of his friends called the police to perform a welfare check. According to TMZ, officers had a chat with Johnson about the post and concluded that he was not seriously thinking about harming himself.
Although he has received a lot of backlash over his decision to do porn, it is good to see that he has bounced back from his suicidal behavior.
After appearing on The Bachelorette, Chad Johnson participated in season 3 of Bachelor in Paradise. He has also appeared in Ben & Lauren: Happily Ever After?, Famously Single, Celebrity Big Brother UK, and Ex on the Beach.