'The Bachelorette': Tayshia Adams Addresses Zac Clark Breakup Rumors — 'I Don't Know What Is Happening'
Did Tayshia Adams and Zac Clark have a breakup? Adams responded to internet rumors that she and her fiancé from The Bachelorette recently split. Fans began speculating that the two were no longer together after some social media activity from Clark's family member. But Adams addressed the concern about her relationship, especially leading up to her reportedly hosting the show with Kaitlynn Bristowe.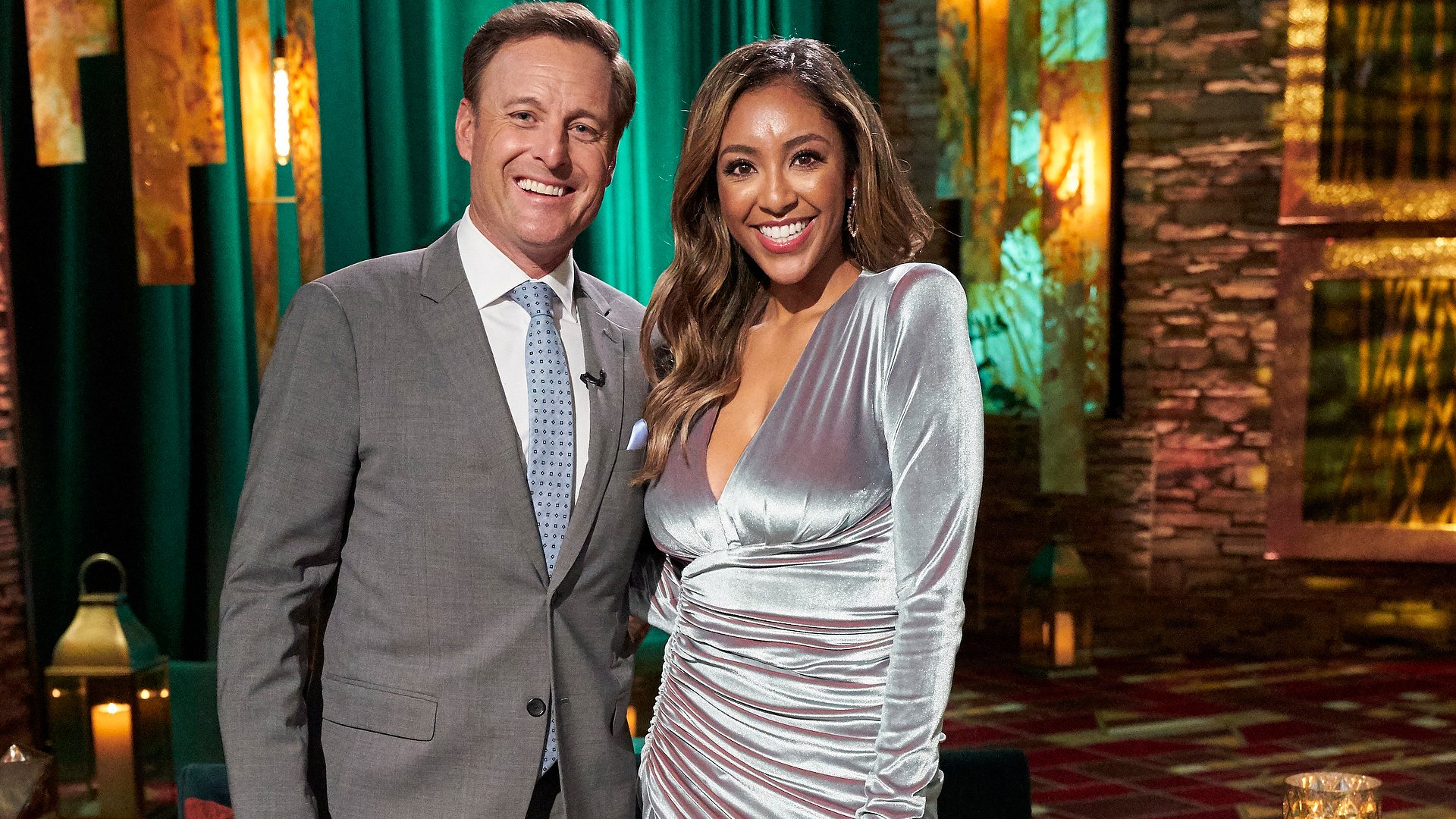 Tayshia Adams and Zac Clark got engaged on 'The Bachelorette'
Adams entered The Bachelorette as the new lead after Clare Crawley left the show to be with contestant Dale Moss. The new lead explored several relationships on the show while they filmed in a "bachelor bubble" during coronavirus quarantine. She fell for Clark, a New Yorker with a more reserved personality (compared to Adams).
Clark proposed to Adams on the show's finale. They have been in a long-distance relationship since filming completed in the fall. Adams lives in Orange County, while Clark lives in New York City. But new social media activity from Clark's family member made fans speculate. Viewers thought maybe the latest bachelorette "success story" didn't work out.
Zac Clark's mom reportedly unfollowed 'The Bachelorette' star
A bachelor fan account received an anonymous message saying that Clark's mom unfollowed Adams, per Reddit. Many fans think people unfollowing each other on social media is a sign that there are relationship troubles.
After fans discussed Clark's mom's social media activity, they also noted in another thread that his mom then refollowed Adams.
But there was also speculation that Adams and Clark broke up for another reason. The former bachelorette was seen in videos without her engagement ring.
Well, Adams cleared up the speculation immediately and directly on her own Instagram account.
Tayshia Adams addressed Zac Clark breakup rumors on her Instagram
Adams spoke to the rumors on her Instagram story on March 15.
"There's all these weird rumors circulating around that I'm not wearing my ring and that Zac and I are broken up," Adams said.
She also captioned her video with: "Woke up to hundreds of messages asking this but y'all not gonna lie, I don't like getting DMS putting this weird energy into the universe."
Adams continued speaking to her audience: "I don't know what is happening, but you guys, I was holding my phone with my left hand. But ironically enough, as I was showing my hand maybe a week-and-a-half ago, my ring was literally swinging around my finger."
The former lead then explained that she had to get her ring resized and cleaned after six months. "Everything is good on this forefront, thank you so much for being concerned. But we're good, we're chilling."
"I love that there's so much love and support around our relationship but please don't put unnecessary rumors/pressure on us," the rumored host concluded.
There you have it — Adams and Clark are very much still together.