'The Bachelorette': Tayshia Adams and Rachel Lindsay Shoot Down Producer Manipulation Claims
Over the years, there have been a number of claims that The Bachelor and the other shows in the franchise manipulate the contestants and the leads to create storylines and get the most drama out of a season possible. Now, some former leads have spoken out against the criticism that the franchise has been receiving.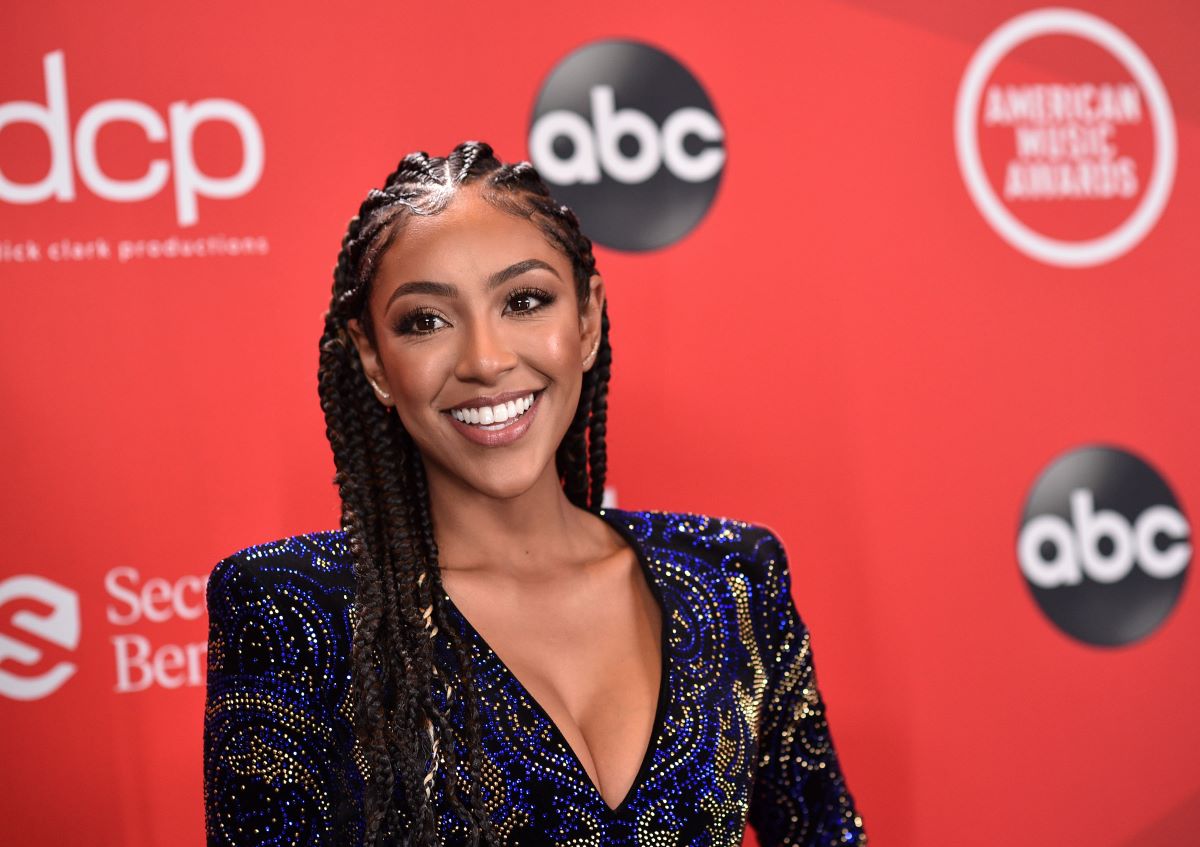 Dylan Barbour calls 'The Bachelor' out and then apologizes
Dylan Barbour has had a pretty good run in Bachelor Nation. He first appeared on Hannah Brown's season of The Bachelorette and then went on to get engaged to Hannah Godwin on Bachelor in Paradise. But on Jan. 30, he decided to call the franchise out.
 "Cancel ABC and The Bachelor. Kinda wanna air out their dirty laundry. Mom got me riled up," he tweeted. "Ask away."
"You gotta understand the game. They get paid off you doing sh*t that warrants screen time," he wrote. "It's easy to make a bad person look worse, it's hard to make a good person look bad."
He went on to claim that the franchise actually encourages bullying.
"They had that whole spiel on hating bullying, then purposely edit things to warrant bullying. Sh*t is wild," he wrote.
He also alleged that the franchise doesn't care about the contestants or their wellbeing.
"My last thought: they need you until they don't," he wrote. "Each person is a pawn in a larger scheme, and they do not have contestants [sic] best interests in mind. Mental health is not a concern. Multiple people develop issues post show and they do nothing to help. If anything, they fuel hate."
He later deleted his tweets and apologized.
Rachel Lindsay and Tayshia Adams don't agree with Dylan Barbour
Tayshia Adams knows her way around a Bachelor show. She competed on Colton Underwood's season of The Bachelor, went on Bachelor in Paradise, and then became the lead on The Bachelorette. She recently went on the  Better Together with Maria Menounos podcast and gave her thoughts on ABC's editing.
"I will tell you, I've been on a couple of these things, right?" she said. "I can 100 percent say I do not feel edited like everyone says. I do not feel edited, or like, they didn't 'show' me. I definitely feel like, no, that was me — like, 'Yeah, I actually did get that upset,' or 'Yeah, I was having that much fun.'
"I was watching back some of the episodes with a full-on smile because it was me, and I was proud of myself," she contiued.
Rachel Lindsay, who competed on Nick Viall's season of The Bachelor before becoming the Bachelorette shared the same sentiments as Adams.
"I never felt manipulated. I never felt like I was being taken advantage of," she told  Us Weekly. "When I see people say that, I'm almost like, 'That's on you, that you felt like you fell for that type of scenario. I don't know if you're trying to get attention. I'm not sure if, you know, like, you're trying to excuse some of the decisions you made, but we are all grown people. You made those decisions for whatever reason it is. Don't try to now go blame it on somebody else.'"