'The Bachelorette': Tayshia Adams Applied for a $20,000 Loan to Fund Her Influencer Lifestyle
Contestants on The Bachelor and The Bachelorette usually go on to have glamourous social media lives and change their jobs from real estate agent (or whatever they were doing before) to influencer. To fans, influencing probably seems like a pretty lucrative endeavor but it doesn't always make ends meet. Recently, former Bachelorette Tayshia Adams took out $20,000 in a payment protection loan.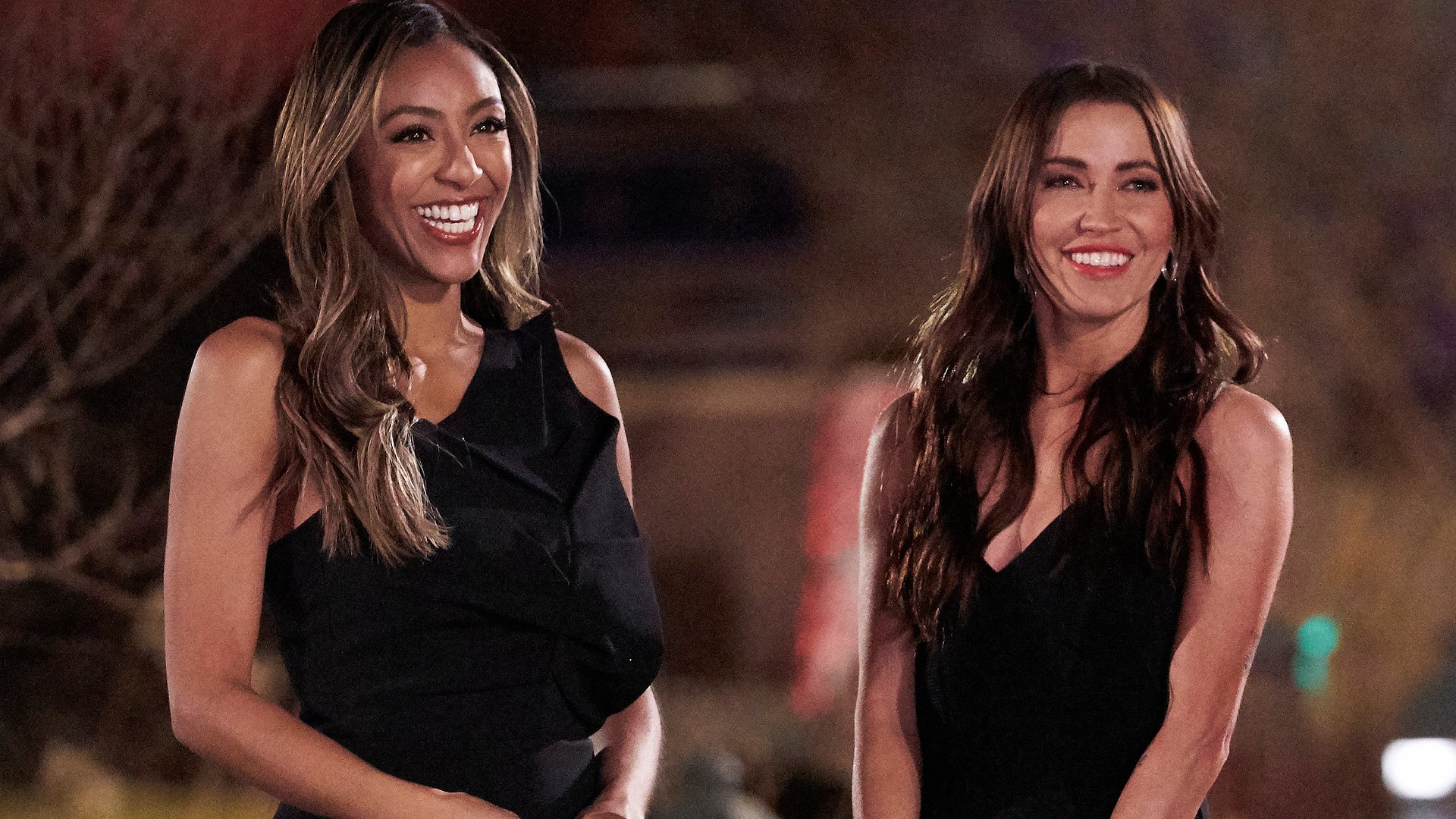 'The Bachelorette' star Tayshia applied for a loan
Adams now has a company called Tayshia Adams Media LLC. Earlier this year, she applied for a payroll protection loan for her company for $20,833, according to ProPublica. The loan was approved on Jan. 29 of this year. The weird thing about Adams' loan is that she only reported one job, meaning she only had one employee, most likely herself.
"The primary purpose of the Paycheck Protection Program ("PPP") Loan is to help business owners retain their existing employees and to create jobs for Americans who are financially impacted by the COVID-19 pandemic," a rep for Adams told Showbiz Cheat Sheet. "As a business owner, television and podcast host, and brand ambassador, Tayshia obtained a PPP Loan that enabled her to hire an employee, to whom she offers market-based pay and benefits. Since exhausting the PPP Loan funds, but in light of the growing economy, Tayshia has committed to retaining her employee for the foreseeable future." 
What is a PPP loan?
PPP loans are designed to help businesses get through difficult times.
"Companies and nonprofit organizations that receive PPP loans may have the loans forgiven if they meet certain criteria, including not laying off employees during the defined period covered by the loan," ProPublica reads. "Applicants must attest in their application that the loans are necessary for their continuing operation."
Many business applied for these types of loans during the coronavirus (COVID-19) pandemic as the pandemic left restaurants, movie theaters, stores, and more unable to conduct regular business. It is unclear how the pandemic affected Adams' business as most of her influencing takes place online.
Tayshia Adams' net worth from 'The Bachelorette'
According to Life and Style Magazine, Adams has a net worth of between $1 million and $5 million. She was able to secure this by being a part of the Bachelor franchise and participating in a number of shows. First, she competed on Colton Underwood's season of The Bachelor, then she was on Bachelor in Paradise, then she became the Bachelorette, and now she is on Katie Thurston's season of The Bachelorette as a mentor.
Leads typically make around $100,000 per season of The Bachelorette, according to Reality Steve, though some have been able to negotiate higher payouts.
When fans first met Adams on The Bachelor, she was a phlebotomist. However, in 2019, she switched gears.
"I'm not practicing phlebotomy anymore. I don't know if I'll go back into medicine," she told Vulture. "As much as I love it and went to school for it, my passion has always been in real estate, development, interior design and architecture. I think I'm going to gravitate towards that. I'm currently working at an interior design firm, and I hope this blossoms and opens doors for my career."
In addition to the money that Adams makes as an interior designer, she is also raking in Bachelorette checks once again as she and Kaitlyn Bristowe replaced Chris Harrison on The Bachelorette. It is unknown how much Adams and Bristowe are making for their mentoring role.
RELATED: 'The Bachelorette': Tayshia Adams and Kaitlyn Bristowe Tease Their New Season 17 Roles on Instagram