'The Bachelorette': What Reality Steve Thinks of the Rumors Regarding Tayshia Adams
On July 31, 2020, Reality Steve held an Instagram Live and commented on the rumors Tayshia Adams might replace Clare Crawley on 'The Bachelorette.'
For the past few days, rumors have been swirling that Tayshia Adams was brought in to replace Clare Crawley on The Bachelorette. Reality Steve is a blogger who frequently covers the Bachelor franchise, and he is known for spoiling the winners from each season. On July 31, 2020, Reality Steve held an Instagram Live where he discussed the validity of the rumors that Adams could be replacing Crawley.
[Spoiler Alert: This article contains possible spoilers for the upcoming season of The Bachelorette.]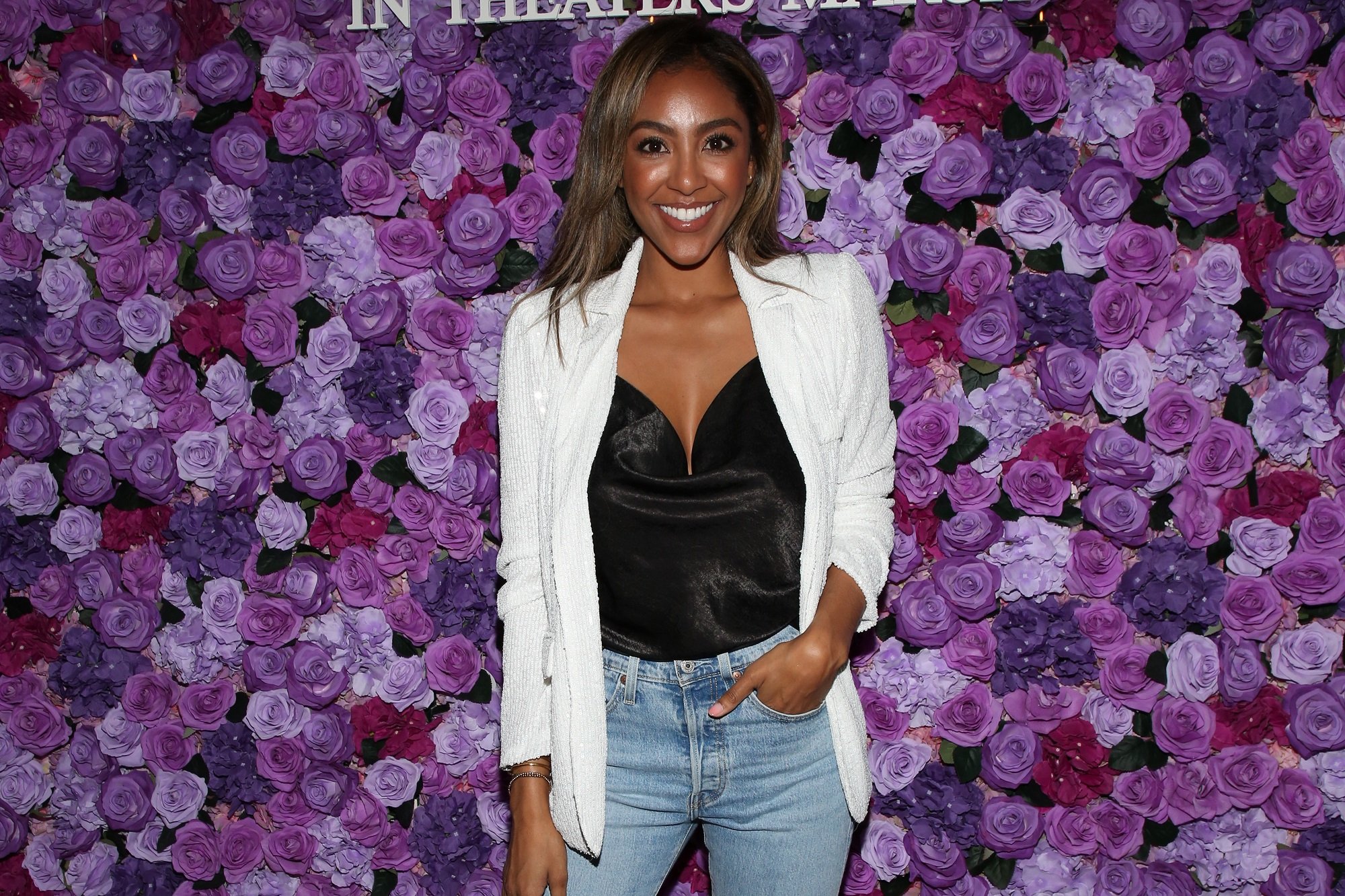 Reality Steve posted a Reddit thread
On July 31, 2020, a Reddit user claimed that Adams was brought in to replace Crawley on the upcoming season of The Bachelorette. Reality Steve shared a screenshot of the post on his Twiffer page.
The Reddit user wrote:
"On Monday I got some messages saying that production is having a lot of problems with Clare during filming. Among other things, she cancelled everything that was supposed to happen on that Saturday before, and they called in a new bachelorette. They are recasting her with Tayshia. Tayshia is already quarantining at the hotel and they should be taking her phone on Friday (today). The plan is for her to call back some of guys that have already been eliminated.

When I heard this I figured it was a bit of a stretch and didn't believe it. Then that magazine article came out and it made it more believable, and today Reality Steve said that he heard some of the guys got called to come back. All of that is pointing to what I got told on Monday so I figured I would share."
RELATED: 'The Bachelorette': Clare Crawley Threatened to Quit the Show Because She's Already Fallen in Love with This Contestant
Reality Steve commented on the rumors about 'The Bachelorette'
While the rumors in the Reddit post are unverified, Reality Steve investigated the possibility Adams might be replacing Crawley. In an Instagram Live, he revealed what he found out.
"Here's where I think we're at, from my tweets earlier. I can't tell you if Clare is off the show or not," he said in the Live. "I don't know if she is. She might still be out there. She might still be out there, and not filming. She might still be out there and continuing to film, or she might be on her way home."
He then dissected the two options that Crawley was either fired from the show or chose to leave after falling for contestant Dale Moss. According to Reality Steve, past leads have been difficult enough to be fired, and the franchise never fired them.
RELATED: 'The Bachelorette': Some Fans Think It Was Always the Plan to Replace Clare Crawley With Tayshia Adams
"Why would Clare be made an example of? Why would she get fired for being difficult after two weeks of filming? They could have fired numerous people in the past if that were the case," he said.
When it came to the rumors that Crawley wanted to leave the show after falling in love with Moss, Reality Steve pointed out most leads would have wanted to leave once they figured out which contestant they wanted to pick.
What the blogger knows about Tayshia Adams and 'The Bachelorette'
While Reality Steve does not know what is happening with Crawley, he is certain that Adams is at the La Quinta Resort in Palm Springs where The Bachelorette is filming.
"I am very, very, very certain, I haven't gotten the confirmation that I need, but I am really certain that Tayshia is out in La Quinta right now. There's no reason for Tayshia to be in La Quinta unless she's being asked to film something," Reality Steve said. "Which means that she would be the Bachelorette.
He continued, "So if you ask me if Tayshia is going to be the Bachelorette from this point forward, my answer would be yes. I do think she is."
Because of this, Reality Steve is almost certain Adams is being brought in to replace Crawley on The Bachelorette. However, the blogger has still not figured out the reason why. If the rumors do end up being true, he expects the show to announce the change within the next few days.