'The Bachelorette': Where Do the Former Stars Keep Their Engagement Rings?
The Bachelorette is going onto 15 seasons. That means there have been many engagements and breakups over the years. What have the former stars done with their rings? Here is everything you need to know.
The Bachelorette has a policy on when it comes to keeping Neil Lane rings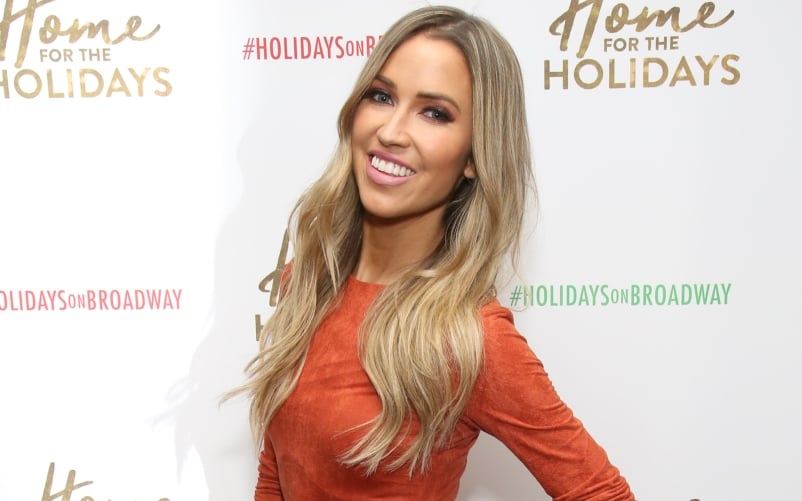 Most of the couples use a Neil Lane ring for proposals for a reason. The designer donates a ring in exchange for promotion on the show. Couples can keep it for free given one condition.
If the couple breakup within a certain time limit then they have to return it.
"In the contract, it says if you are not together for two years after the final day of the show airing, you have to give them the ring back," Jesse Csincsak who was engaged to DeAnna Pappas revealed, according to Bustle. 
There have been so many women now who have gotten engaged on The Bachelorette. Where are their rings today?
A lot of the former stars keep their rings locked away
Trista Rehn Sutter kicked off the whole thing by being the star of The Bachelorette Season 1. She chose Ryan Sutter and they got married in 2003. They also have two kids.
At that point, Neil Lane wasn't a staple of the show so he proposed with a Harry Winston ring. However, she did get a Neil Lane one for their 10th anniversary. Where is the ring now?
Entertainment Weekly had a reunion with multiple former stars of the show to answer that question and more. "It's in my safe now," Sutter told Entertainment Weekly.
Jillian Harris from Season 5 and Ed Swiderski broke up after a year. Harris said, "I still have it. It's in my panty drawer…but now I have to move it because everybody will know."
Season 11 star, Kaitlyn Bristowe recently announced her split from Shawn Booth. It seems like she doesn't quite know her plan for it yet. "I have it," Bristowe said. "I don't know what to do with it … but I don't feel right selling it."
Some of them happily returned their rings
Although some of the stars got to keep their rings, other gave it back. They talked about their feelings about it.
"I had to give it back," Deanna Pappas Stagliano, who is from Season 4 and
Jesse Csincsak broke up after six months, said. "It wasn't painful for me because it had no meaning anymore."
Emily Maynard Johnson from Season 8 also returned the ring Brad Womack gave her on The Bachelor. "I gave those back, gladly," she said. "They just had bad omens."
Andi Dorfman was engaged to Josh Murray, but that didn't work out. "The sentiment of it had been lost, for sure," she said when revealing she returned the ring.
In the end, many of the stars who had quicker breakups returned their rings. Then there are those who lasted or at least lasted longer. They are keeping their ring in safe places like a drawer or safe.
Read more: 'The Bachelor': Every Reason Why the Couples Broke Up
Check out The Cheat Sheet on Facebook!