'The Bachelorette': Why Tyler Cameron Thinks His Friendship With Hannah Brown Is 'Complicated'
Hannah Brown and Tyler Cameron of 'The Bachelorette' are friends, but according to Cameron it has not always been easy for the two of them.
Hannah Brown and Tyler Cameron of The Bachelorette are supportive friends, but it has not always been easy for the two to get to that point. On Sept. 29, Brown and Cameron were spotted together in Los Angeles. In recent interviews, Cameron gave details about the status of his friendship with Brown and their journey of becoming friends.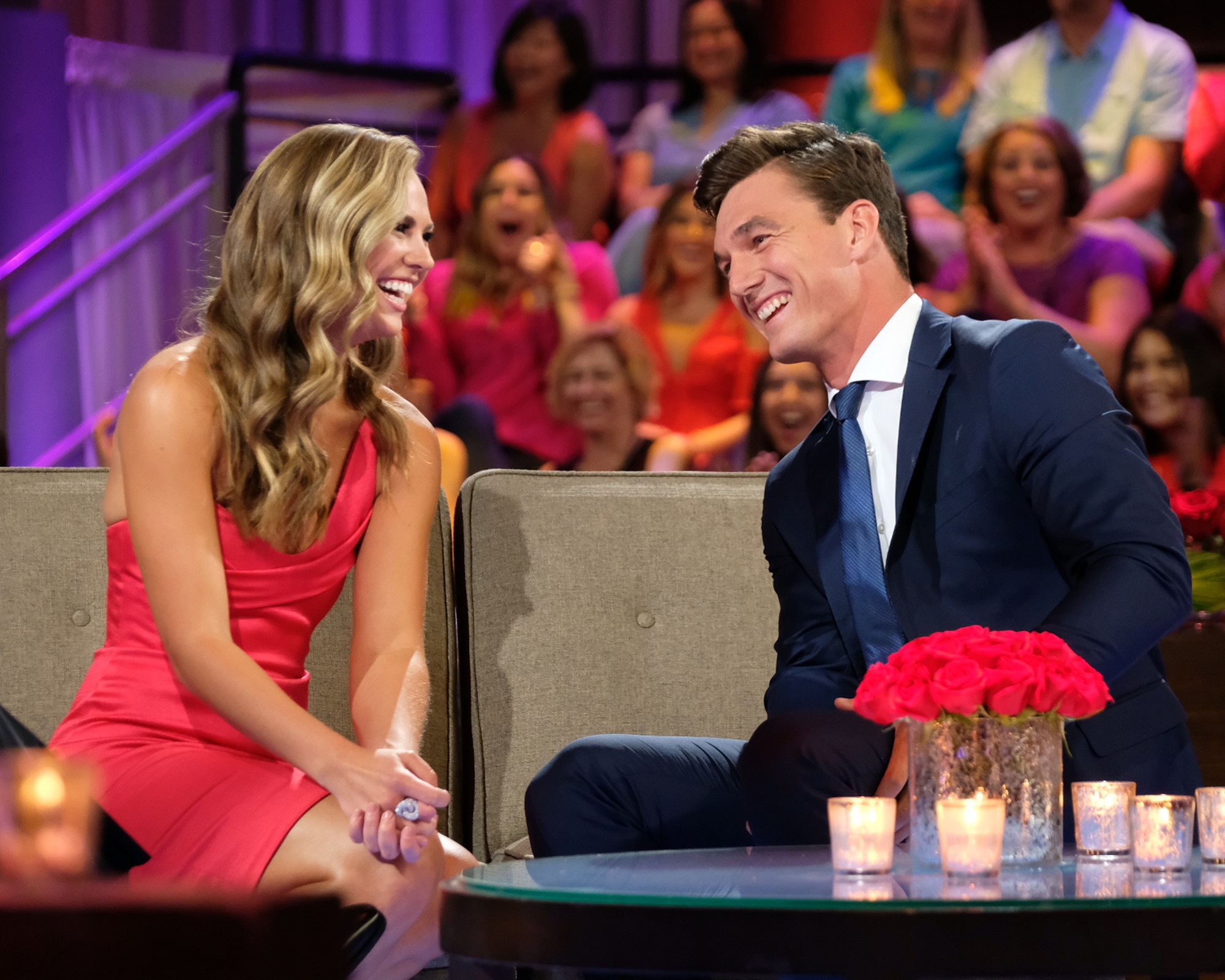 Hannah Brown and Tyler Cameron are just friends
To fans of The Bachelorette, Cameron and Brown have a will-they-won't-they relationship, with many wanting the two to get back together following their breakup on the show. The two have consistently told fans they are just friends but have acknowledged that their friendship is not perfect. While speaking to Access about his YouTube channel and Matt James' upcoming season of The Bachelor, Cameron gave more details about his friendship with Brown.
"We're just friends," Cameron assured fans when asked about hanging out with Brown in LA.
Brown and Cameron caught fans' attention earlier this year when they quarantined together in Florida at the start of the coronavirus (COVID-19) pandemic. However, Cameron revealed that the quarantine was not as fun as their social media made it look.
"We were both in really tough places during the quarantine, mentally and emotionally. So we just had a hard time being each other's friend during that. We kind of didn't expect to be stuck with each other for 18 days," he told Access. "And then we struggled with our friendship and all that. We've had a lot of really great talks lately and have been able to talk things out and really have a healthy friendship which is like what we've struggled with."
Tyler Cameron thinks his friendship with Hannah Brown is 'complicated'
During the interview with Access, Cameron went on to explain why his relationship with Brown struggled for a bit of time. It turns out the two needed to process what happened on The Bachelorette and in their personal lives after the show.
"Could you imagine like almost being engaged to somebody and then it not working out and then also like hanging out with each other in a house full of eight guys and like trying to have some peace of mind? There's none of that there," Cameron said. "So it's been very complicated, very tough… we're both in much better places now."
The two have had 'ups and downs'
Cameron recently announced he plans on writing a book about relationships. While promoting the book's concept, he spoke to Cosmopolitan about his friendship with Brown, reiterating that they are in a good place now.
"There was definitely a time [when we didn't speak]. We have a very different relationship… We've had ups and downs. Right now, we're in a great spot. We're friends and we're able to kind of come back," he said.
Cameron continued, "It was really great to see her and hang out and be ourselves again and be friends and all that. It was hard. We both weren't in a great spot when we were hanging out earlier this summer. We're in a much better place now as people and it's allowing us to have a good friendship now."
It seems that after Brown's season of The Bachelorette and this tumultuous year, Cameron and Brown have adjusted to their new reality. According to Cameron, this has led to the two to have a communicative and healthy friendship after some emotional roadblocks.