'The Bachelorette': Woman Claims That Clare Crawley Locked Her in a Room While She Peed Herself
Clare Crawley was just announced as the newest Bachelorette. But now, a story has come out about her that has fans wondering if she was the right choice.
The new Bachelorette has finally been announced. After a season of most Bachelor fans hoping that production didn't choose any of Peter Weber's women, the show decided to go back in the archives and choose a woman from several other Bachelor shows. Clare Crawley was on Juan Pablo's season of The Bachelor, two seasons of Bachelor in Paradise, and Bachelor Winter Games. Now, she is getting another shot at love as the Bachelorette.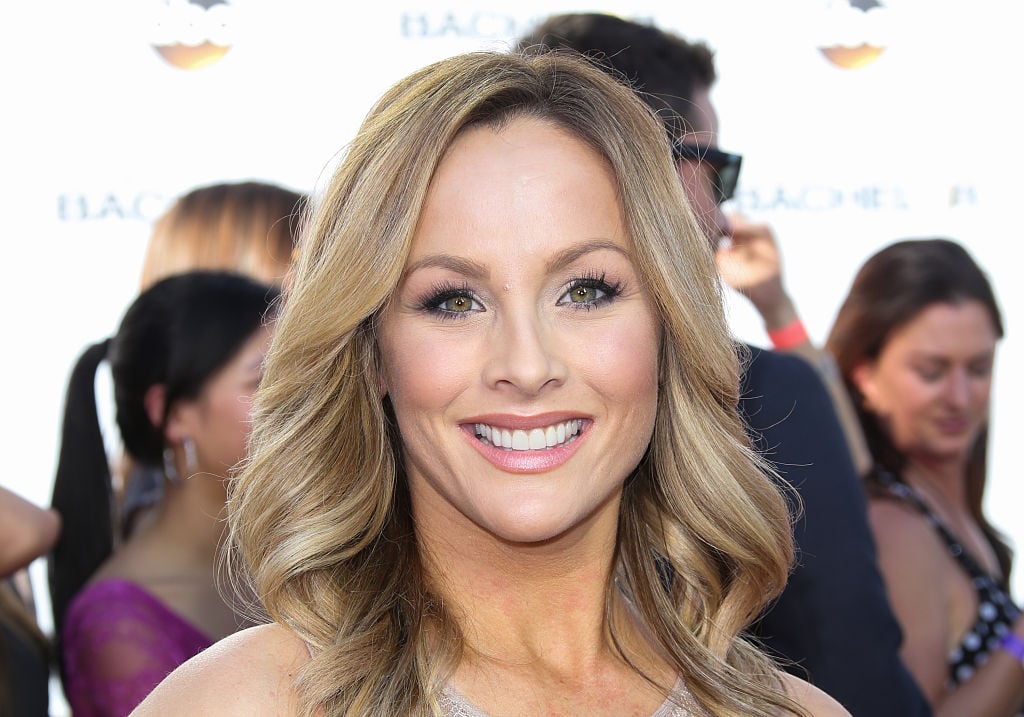 But once she was announced, someone from her past released some information about Crawley that has fans wondering if she will make a good Bachelorette.
What has been said about Crawley?
We all have pasts, even celebrities. So, it shouldn't be shocking when stories come out about some of them that are less than becoming. But even still, the news that has come out about Crawley is absolutely wild if it's true.
After Crawley was announced as the Bachelorette, a girl came forward claiming that Crawley used to be her babysitter.
"Fun fact: our next Bachelorette was my babysitter when I was a toddler and she locked me in my room the entire night and didn't let me out even when I was screaming crying and peed myself," the woman wrote. "Hard to forget when it was my first memory. Hi b*tch @clare_crawley."
The post was immediately picked up and shared by multiple media outlets. Crawley has not yet responded.
Fan reactions
When the woman first made these claims about Crawley, fans were obviously confused.
"How is this season of 'The Bachelorette' already more drama-filled than 'The Bachelor,'" one person commented.
"But why is she just saying this now? Lols" another person said.
Some people accused the woman of just looking for fame.
"This girl wants her 10 min of fame," someone else wrote.
"Folks are thirst for their 20 minutes," another user said.
And others defended Crawley.

"Literally sounds like it was bedtime and she was supposed to be sleeping and the parents told her to let her cry it out," one fan wrote. "Also 'entire night' yeah right no one has someone babysit an entire night unless it's like family."
"You mean like when it was bedtime? Lol" another person said.
"Because a 38-year-old woman is exactly the same person she was as a teenager," another fan said.
'Bachelor' nation reacts to Clare Crawley as Bachelorette
Despite a questionable past, those who know Crawley from the Bachelor world are excited to see her on this journey, even her ex-fiance, Benoît Beauséjour-Savard.

"Congratulations to this gem!! She will be an amazing Bachelorette," Savard wrote on Instagram. "She is smart, fun, strong, knows what she wants, and most importantly, she will call out the guys messing around!! H*ll yeah!! Good Luck on your journey to find love @clarecrawley !! You will be the best."
Former Bachelorette Emily Maynard is also on board with Crawley as the Bachelorette.
"Beyond excited for you!" she commented on one of Crawley's Instagram photos. "Have so much fun!"
And so is former Bachelorette Ali Fedotowsky.
This is amazing! So so so happy for her!" she wrote on ABC's announcement Instagram post.
We'll have to wait until the season starts on Monday, May 18th to see how Crawley does as a Bachelorette.