'The Bachelorette's Dean Unglert Doesn't Get Why 'Bachelor' Nation Is Sad About Chris Harrison; 'He's Laughing His Way to the Bank'
Chris Harrison is done hosting The Bachelor, and his exit is all most of Bachelor Nation can discuss. But for a former contestant from The Bachelorette, enough is enough. Dean Unglert thinks no one should feel bad for Harrison because he's "laughing his way to the bank."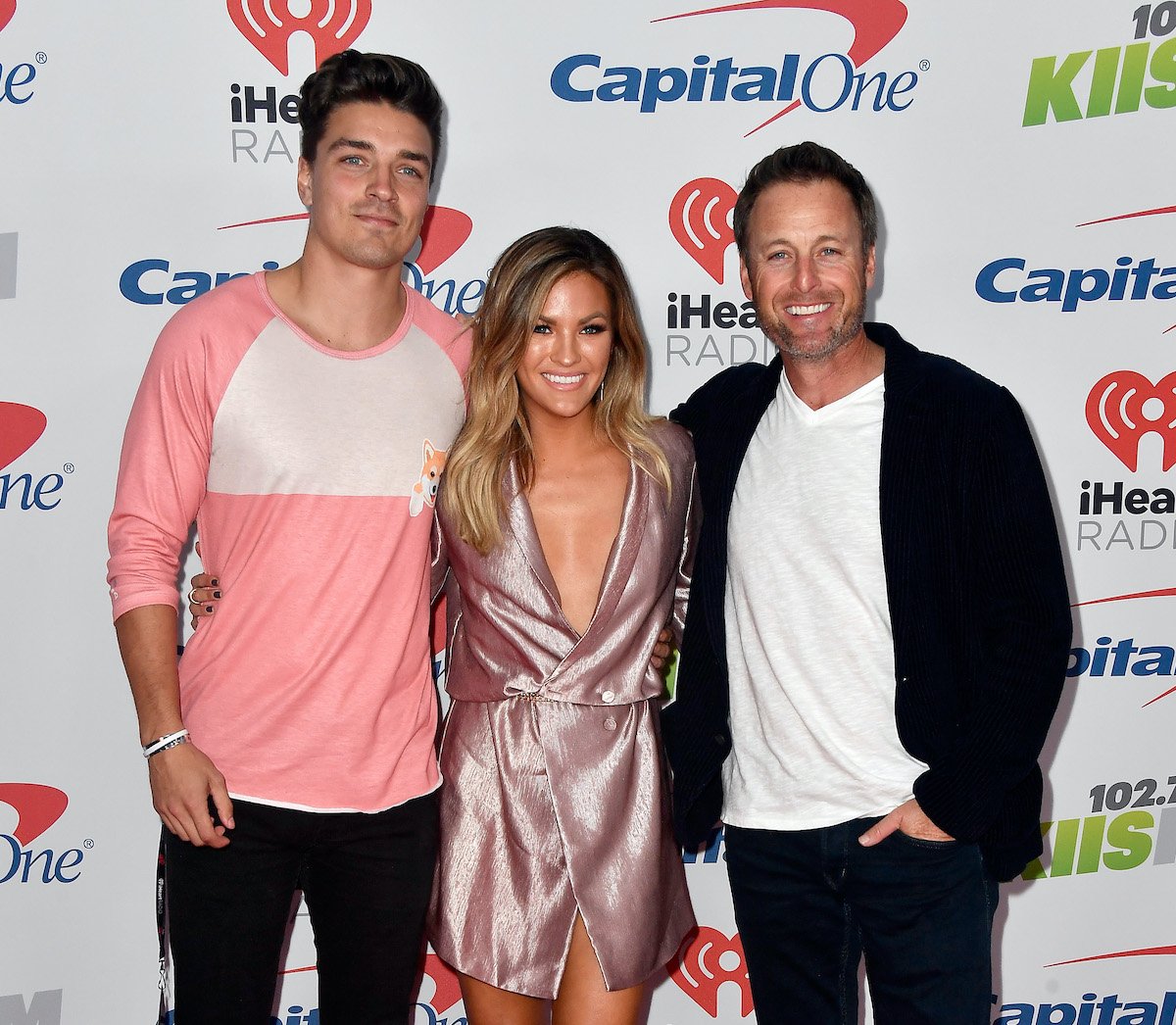 Who is Dean Unglert? 
Unglert first appeared on The Bachelorette Season 13 when Rachel Lindsay was looking for love. Lindsay eliminated Unglert in week 8 of her season, but that wasn't the last Bachelor Nation would see from him. 
He returned for seasons 4 and 6 of Bachelor in Paradise. Unglert later returned for The Bachelor Winter Games.
Today, Unglert is a co-host on the Help! I Suck at Dating podcast. Unglert and Bachelor Nation contestant Jared Haibon talk about their never-ending quest to "suck less at dating and relationships" with different co-hosts each episode. 
'Bachelor In Paradise' cast member Dean Unglert doesn't understand the sadness concerning Chris Harrison
Unglert and Haibon had Heather Martin as their guest on June 14. Together, they talked about her time on Matt James' season of The Bachelor, but they also addressed Harrison's exit.
"I don't agree with this somber attitude of being like, 'A guy lost his job, The Bachelor franchise is never going to be the same,'" Unglert said on the "What's Your 'Number'" episode of Help! I Suck at Dating. Unglert admits he's not a fan of the show, but he understands its place in society. 
"I just don't understand why everyone's so sad," the Bachelor Nation star continued. "Chris Harrison hosted the show for 19 years [and] did a good enough job at it. [Now,] the guy's walking away with $50 million — it's unreported, I think it's eight figures is what everyone is saying, so $25 to $50 million." 
In Unglert's opinion, Harrison is "not bummed." Instead, Unglert feels like Harrison is "laughing his way to the bank right now," and Bachelor Nation has no reason to feel bad for him.
Unglert's co-host, Haibon, disagrees wholeheartedly. "It makes me really sad that Chris is gone," Haibon said. "I think he grossly mishandled the interview, but I don't think he should have lost his job. I wish he was given an opportunity to come back." 
Chris Harrison's exit from 'Bachelor' Nation 
Mere hours after Thurston's season of The Bachelorette debuted on June 7, Harrison announced his exit from The Bachelor franchise. The announcement came as a shock to some fans, who thought Harrison would eventually make his way back to the show and the many lucrative spinoffs. 
"I plan to be back, and I want to be back," Harrison told Good Morning America in March 2021. "This franchise can be an important beacon of change. I know that change is felt not just by me but by many others. And we are excited and willing to do the work to show that progress."
Harrison stepped down as Bachelor Nation's host after defending Rachael Kirkconnell's photos from a 2018 antebellum fraternity party. "Is it a good look in 2018, or is it not a good look in 2021?" Harrison asked Lindsay during their Extra TV interview.
"I'm not defending Rachael," Harrison added. "I just know, I don't know, 50 million people did that in 2018…that was a type of party that a lot of people went to." 
Despite his previous remarks about his desire to return to the franchise, Harrison is officially stepping down. A significant payout is part of Harrison's exit, the amount of which is unknown. According to Deadline, it's somewhere in the mid-range eight-figures. Harrison's departure also includes a "promise to keep his mouth shut."