'The Bachelorette's DeMario Jackson Says Matt James' Final Rose Could Spark Outrage Amongst Fans
Matt James' Bachelor season hasn't even started yet but Bachelorette alum DeMario Jackson is certain the franchise's first black leading man will face immense backlash for his final rose pick.
According to Jackson, James is in for round-the-clock scrutiny about the women he connects with on the show. Though he wants the real estate broker to follow his heart and pick the woman he wants to be with, Jackson believes James could spark an uproar if he gives his final rose to anyone but a dark-skinned Black girl.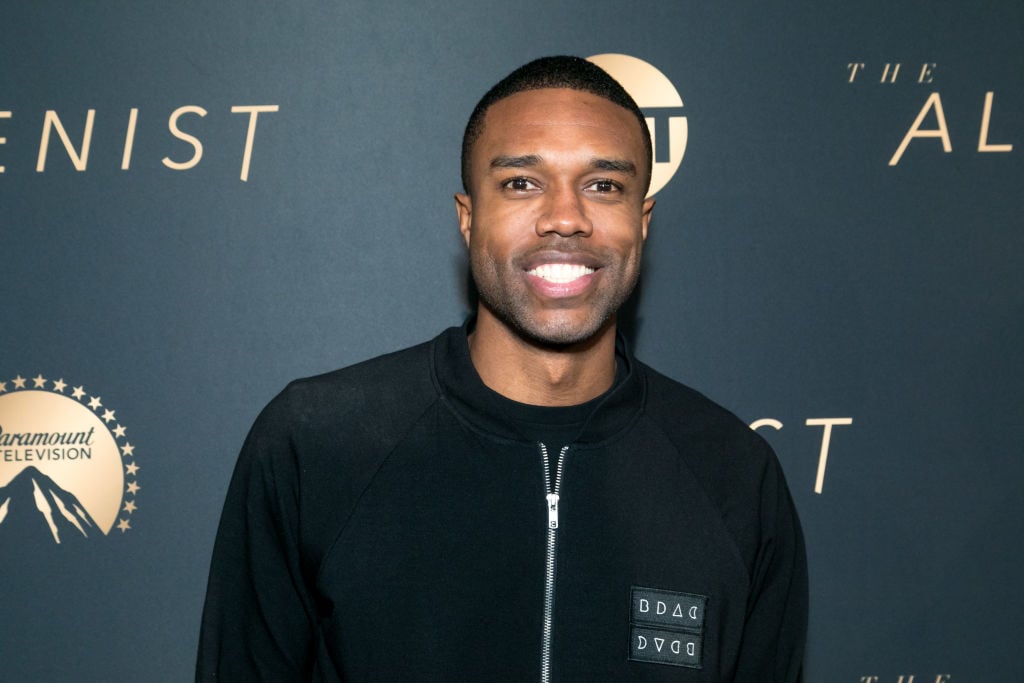 Matt James was announced as the franchise's first Black bachelor
On June 12, 2020, ABC announced James as the next bachelor for the 25th season.
The 28-year-old was initially cast for Clare Crawley's season of The Bachelorette. However, due to the coronavirus (COVID-19) pandemic, the reality series postponed filming.
Though James has never been on The Bachelor franchise, fans have gotten to know him pretty well on social media, as he is the best friend and roommate of Bachelorette runner-up Tyler Cameron.
RELATED: 'The Bachelor' Fans Are Shocked that Matt James is the First Black Lead
"Matt has been on our radar since February, when producers first approached him to join Bachelor Nation, as part of Clare's season," ABC Entertainment president, Karey Burke, said in a statement. "When filming couldn't move forward as planned, we were given the benefit of time to get to know Matt and all agreed he would make a perfect bachelor."
James being announced as the first black bachelor in the franchise's 18-year history comes after a group of Bachelor alums petitioned to have a person of color be cast as the lead on the show.
Though many were hoping the beloved Mike Johnson from Hannah Brown's season of The Bachelorette would get the chance to make history as the first Black bachelor, he, unfortunately, missed his shot.
Now that James has been announced as the franchise's next male lead, he's excited to start the journey and bring more "diverse love stories" to people's televisions beginning in 2021.
"It's an honor. I'm just going to lean into myself and how my mom raised me," he recently shared on Good Morning America. "Hopefully, when people invite me into their homes on Monday night, they're going to see that I'm not much different from them. And they see that diverse love stories are beautiful."
DeMario Jackson says Matt James is going to get blasted for his final rose
Though the real estate broker from New York City is looking forward to his journey to find love, Bachelorette alum, Jackson, says the experience will not be easy.
On June 17, Jackson told TMZ that a chock-full of scrutiny is in store for James as he will likely draw immense outrage from white and Black fans if he chooses anyone but a darker-skinned woman to give his final rose to.
"I think the world is going to go crazy when he picks a white woman. I don't think we're ready for that," he said.
Jackson then used his own experiences on Bachelor in Paradise — where he had a scandalous sexual encounter with Corinne Olympios — to back up his argument.
RELATED: 'The Bachelor' Fans Are Obsessed with Matt James; He Hasn't Even Been On the Show Yet
"People, my own people, to this day come up to me all the time, 'Don't mess with those white women, they're trash," he said.
According to Jackson, he's received direct messages from racist white men telling him to "leave their women alone." He's also been encouraged by people of his own race to exclusively date women of color.
The reality star says that there's really no way around the scrutiny, and people will have an opinion no matter what.
In Jackson's opinion, James will be faced with negative comments throughout his season. Fortunately, the Bachelor Nation alum had some advice for the franchise's new leading man that could help him in the long run.
"Pick whoever you want to be in love with," Jackson expressed. "If you're gonna get heat and people are gonna talk sh*t on you, you might as well receive all that heat and being 100% you versus somebody else."