'The Bachelor's Peter Weber Hits the Golf Course With Caitlyn Jenner, but She's Not the Only Karjenner He's Hung Out With
It appears Peter Weber has a new celebrity friend.
On June 24, The Bachelor star was featured in an Instagram photo with Caitlyn Jenner after the two played a friendly game of golf in Los Angeles. While that was the first time we've seen the two reality stars hang out, this actually wasn't the first time Weber's been spotted out with a Jenner woman.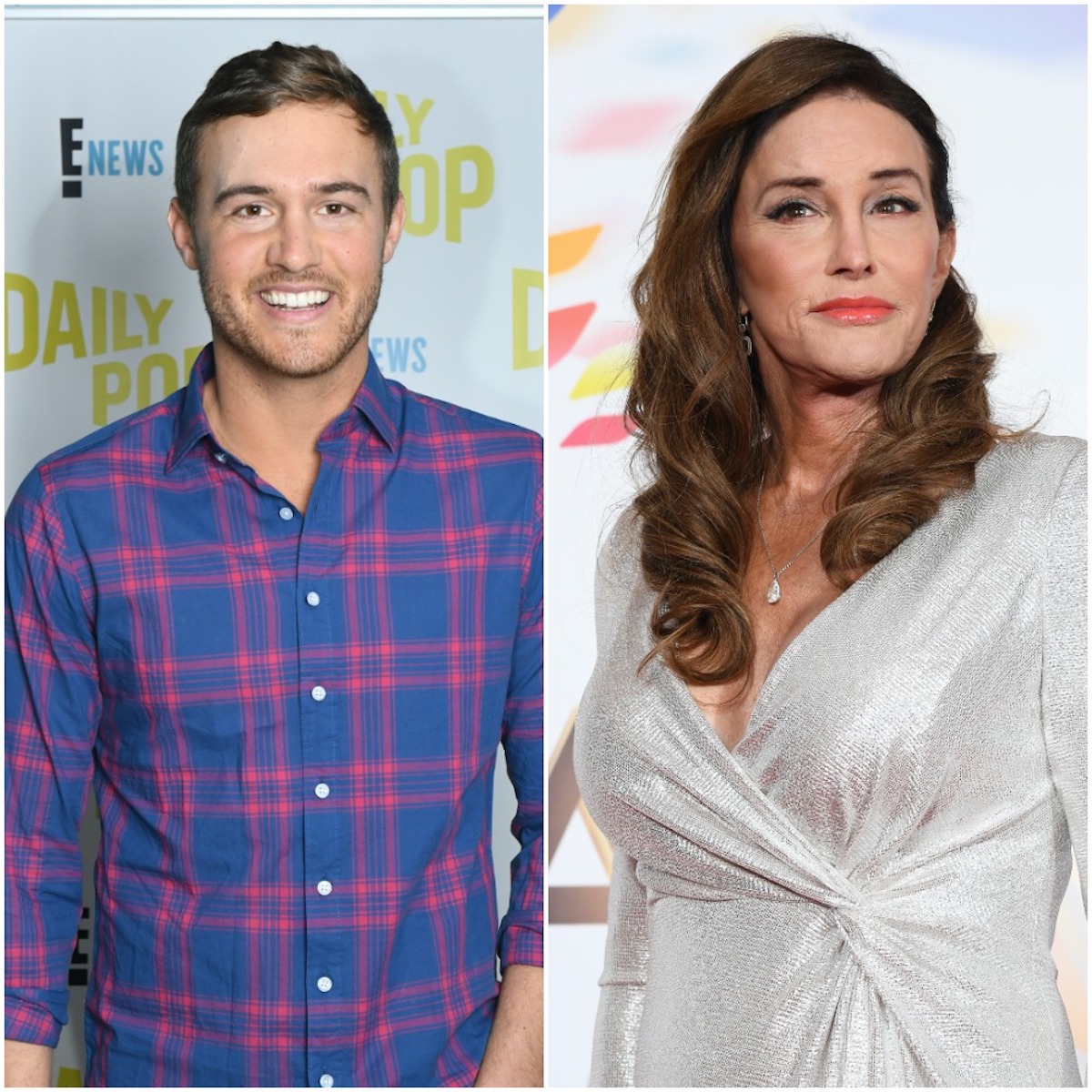 Peter Weber has some famous friends
Since Weber was born, raised, and still lives in LA, he's made a few celebrity friends over the years. He's actually close pals with actresses Victoria Justice and Bella Thorne.
Weber and Justice go way back. The pair met when they were kids and practically grew up together since their moms are good friends.
The Victorious star even shared a photo of herself with The Bachelor's former leading man on Instagram with the caption, "So great catching up with you today @pilot_pete! For those of you who watch the Bachelorette, I'm sure you know Peter. We've been friends since I was 9 back in Florida & our moms are good friends (so let's not start any crazy rumors ha)."
As for Weber and Thorne, they've also been good friends for years, which the Disney Channel alum revealed on her Instagram Story back in February, where she called the pilot her "longtime family friend."
Caitlyn Jenner recently enjoyed a golf outing with Peter Weber and his family
On June 24, former Olympian Caitlyn Jenner took to Instagram to share a photo of herself with Weber and his family after enjoying a "fun day of golf."
Weber, his brother, Jack, and their dad, Peter Sr. were all smiles as they posed alongside the Keeping Up With the Kardashians star following a friendly game of golf.
"Fun day of golf with the Weber's," Jenner wrote. "Wisdom and maturity won over youth and enthusiasm."
Since Jenner and Peter Sr. reigned victorious over The Bachelor star and his brother in the game, Weber challenged the reality star, who's a golf enthusiast, to a rematch in the comments.
"Round 2, double or nothing," Weber offered.
Peter Weber has been linked to the KarJenners in the past
Though it appears Weber has a new reality television friend in Jenner, it turns out that she's not the only one in her family who's gotten close to The Bachelor alum.
In November 2019, the pilot was spotted at a Ravens vs. Rams football game in LA with Kendall Jenner, Kylie Jenner's BFF, Stassie Karanikolaou, as well as fellow Bachelorette alums Tyler Cameron and Dylan Barbour.
A few months later, fans were convinced Weber was hanging out with the Jenners again when they spotted him in the background of the Kylie Cosmetics founder's Instagram Story video.
While it's possible that Weber and the Jenners have the same group of friends, it now seems like he could be establishing a close bond with reality television's first family.