'The Barefoot Contessa' Ina Garten Has the Smartest Strategy for a Perfect Thanksgiving Dinner
Being invited to Thanksgiving at Ina Garten's would be a true feast for the senses. As one of the most popular show hosts on Food Network, the Barefoot Contessa is known for her delectable culinary creations, including plenty of side dishes that would be ideal for everyone's favorite Thursday in November.
But when it comes to making and serving Thanksgiving dinner, Ina Garten has a surprising strategy that just about anyone can copy at home. And the good news? It will actually cut down on the amount of time you spend in the kitchen, leaving more time to socialize with guests and enjoy yourself.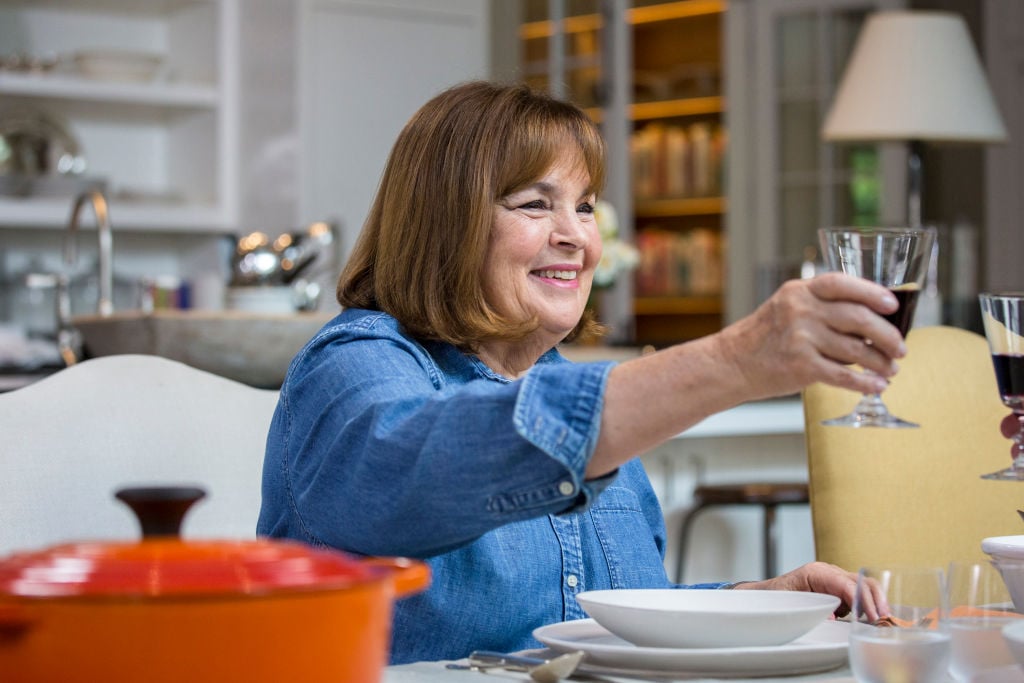 Ina Garten says 'less is more' for Thanksgiving dinner
Any recipe from Garten's kitchen is bound to be met with rave reviews. But when it comes to cooking the most important meal of the year, the Barefoot Contessa recommends keeping things simple instead of overdoing it.
"When I'm planning my Thanksgiving menu, I always make sure some of the sides are very simple, so the dishes don't compete with one another," Garten advised in one of her recent Instagram posts. She recommends preparing quick and easy accompaniments like her simple roasted carrots, which make "the perfect complement" to the other flavors on the table.
She uses time wisely in the kitchen
Even people lucky enough to have double ovens in their kitchen still might find space at a premium while preparing a full Thanksgiving feast. But Ina Garten has a simple solution for this common problem.
"On Thanksgiving, I always make some side dishes in the oven and some on the stovetop so I can get everything on the table at the same time," Garten said on Instagram. She recommends her very popular Green Beans Gremolata as a quick and easy side that can be prepared in a flash without using the oven. And as a bonus, this is one recipe that everyone seems to enjoy.
"Let's just say, this isn't your grandmother's green bean casserole!" Garten said.
Garten promises that preparation is key
The secret to perfecting timing during Thanksgiving dinner is doing as much in advance as possible. For that, Garten suggests making her Twice Baked Sweet Potatoes, which can be easily reheated when you're ready to serve.
"We all know Thanksgiving is secretly all about the sides, right??" Garten joked on Instagram. Except she wasn't really joking, because she's absolutely right.
She chooses foods that look fancier than they really are
For dessert, the Barefoot Contessa recommends her all-time favorite — Pumpkin Roulade with Ginger Buttercream. This moist sponge cake looks delicious, tastes even better, and tricks your guests into believing you spent hours in the kitchen when really it wasn't difficult at all.
Garten never slices a turkey for an audience
One thing Ina Garten won't do is carve up a turkey with a crowd looking on. This makes things more stressful for the host, which is the opposite of what you want.
Instead, Garten slices the meat, arranges it on an oven-safe platter, and pours gravy over top to keep it from drying out. Then she keeps the bird warm in the oven until it's ready to serve.
She makes her own traditions
There's no getting around the fact that cooking a full Thanksgiving spread is stressful. And that's precisely why Garten and her husband Jeffrey chose to skip the whole thing one year.
"One year we decided we liked leftovers so much that I made the turkey and stuffing the day before, and we had turkey sandwiches for Thanksgiving. It was really fun," she told Bon Appetit.
Remember, the holidays are supposed to be enjoyable! Always do what works best for you.