'The Barefoot Contessa': Where Did Ina Garten's Unusual Nickname Come From?
At this point, even those who haven't seen her show know who Ina Garten is. Thanks to her Food Network show, The Barefoot Contessa, Garten has become a cultural icon.
Surprisingly, however, Garten didn't always dedicate herself to cooking and entertainment. Garten has lived an exciting life, with ventures in real estate, government, and retail. Garten even got her pilot's license. Still, she's been in the food industry since 1978, so she definitely knows her stuff. 
Ina Garten is a Food Network staple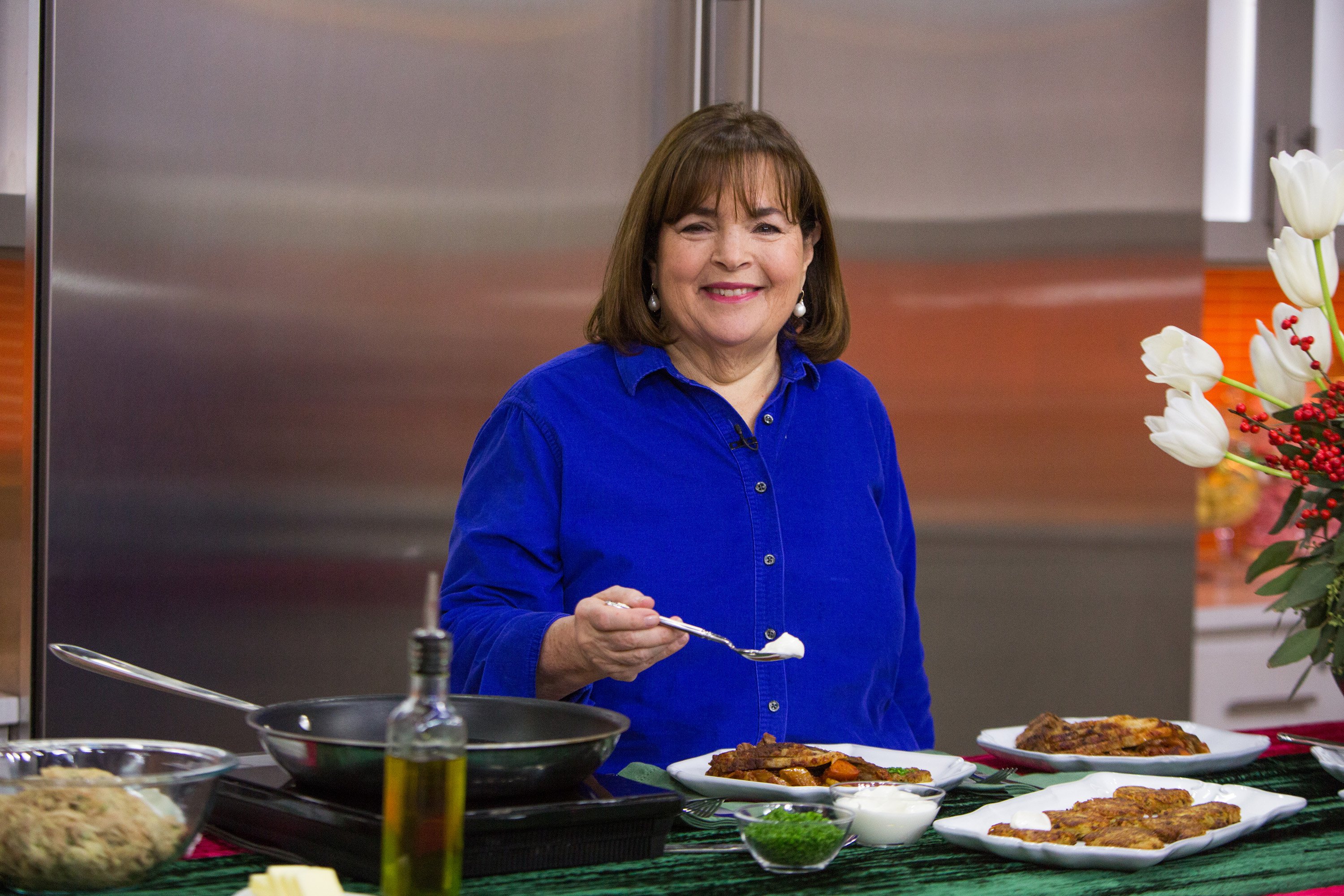 Garten has been on the Food Network for almost two decades. Her show, The Barefoot Contessa, aired in 2002. That's only a few years after Garten published her debut cookbook by the same name.
The show has been going strong ever since. Garten didn't stop working once she landed her own spot on the Food Network, however. In fact, The Barefoot Contessa was just a starting point for her gourmet empire. 
Garten has written more than eight cookbooks since her first in 1999. In 2006, she launched a line of Barefoot Contessa kitchen products, which are known for being top of the line. She sells everything from Barefoot Contessa cookware, to ingredients, to entertainment items. She's also written articles for various magazines, including Martha Stewart Living magazine. 
What's interesting is Martha Stewart rejected Garten's show before it was picked up by the Food Network. Garten made a pilot for Stewart's network, Martha Stewart Living. Stewart didn't like it and even went so far as to destroy the pilot tapes. 
The nickname 'Barefoot Contessa' comes from the name of her store 
Although Garten is known as the Barefoot Contessa, she's not actually royalty. The name Barefoot Contessa comes from the name of a store Garten owned. The gourmet grocery store was Garten's first real foray into the food industry.
In 1978, Garten was working at the White House as a budget analyst. She worked under presidents Ford and Carter. She actually wrote budgets for the federal government, including the nuclear energy budget. 
Even though Garten had a career that some people work their whole lives for, she wasn't happy. So she and her husband decided to buy a specialty grocery store in the Hamptons. The store, called the Barefoot Contessa, was named after a Humphrey Bogart and Ava Gardner movie by the same name. 
The Barefoot Contessa movie came out in 1954. Interestingly, it's about a failed film director who gets a second chance at success. Although Garten never exactly failed, The Barefoot Contessa store was Garten's second chance. 
Ina Garten's store was the beginning of her empire 
When Garten bought The Barefoot Contessa, it was just 400 square feet. But it didn't stay that way. By the time she sold the store in 1996, it was a 3,000 square foot gourmet food emporium with over 40 employees.
Of those, 20 were bakers and cooks who prepared food for customers. The rest helped customers choose the specialty breads, salads, and specialty ingredients the store had to offer. 
In 1996, three years before she wrote the cookbook that started her career as a celebrity chef, Garten sold the store. She sold it to her employees, which meant that people who really cared about food were still in charge at The Barefoot Contessa.
Then, in 2003, her employees sold the location. Unfortunately, The Barefoot Contessa store no longer exists. The previous owners may regret not sticking with the store a little bit longer.
Garten's show aired on the Food Network in 2002. The owners sold it right at the beginning of Garten's television career, meaning they missed out on all the free publicity she would provide for them.