'The Batman': How Zoe Kravitz Is Staying in Catwoman Shape While Production Is Delayed
Zoe Kravitz is getting ready for her role as Catwoman in Matt Reeves's upcoming movie The Batman. Kravitz is set to star opposite Robert Pattinson in DC's latest tale of the caped crusader, which has suffered filming delays due to the coronavirus pandemic. With the entire cast and crew waiting to resume production, this is how Kravitz has been staying in shape for her iconic role.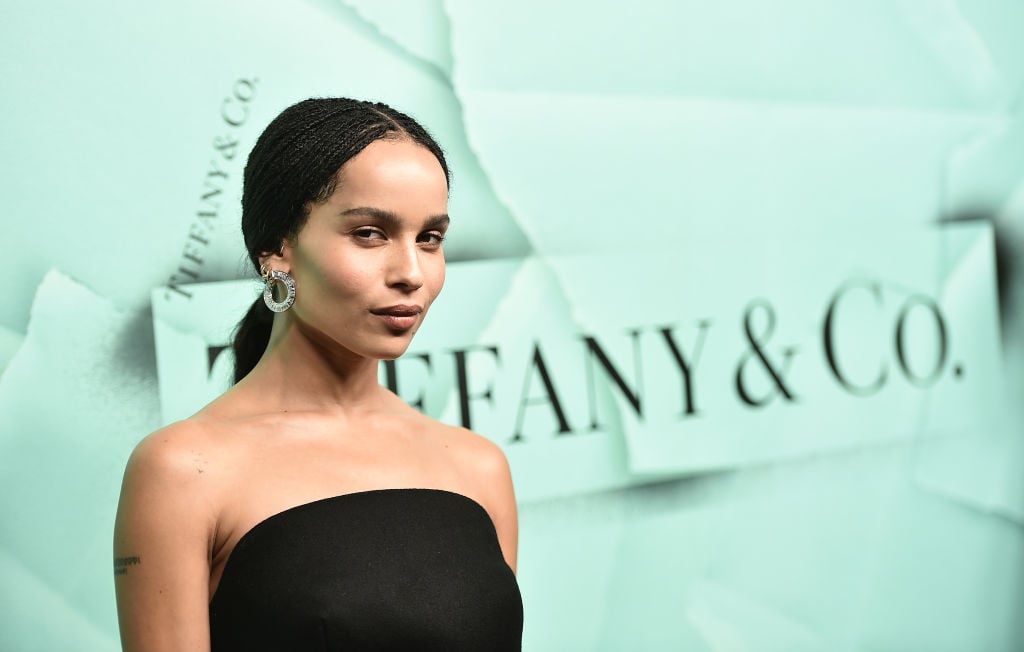 Kravitz opens up about her Catwoman suit
Reeves has been fairly secretive about releasing images from the set of The Batman. A few weeks ago, the director released a short clip of Pattinson in his batsuit, but we have yet to see any photos of Kravitz as Catwoman.
While fans wait to see Kravtiz in action, Cosmic Book News reports that Kravitz recently opened up about her character's look. Little Women's Jacquelin Durran designed the costume and Kravitz revealed that the award-winning designer did not finish the outfit overnight.
"The costume has been an evolution," Kravitz shared. "Jacquelin Durran, our incredible costume designer, has been beautifully collaborative. It wasn't as though I came to set and she threw something on me. No, it's been a long process and we've had many conversations about what we wanted it to look like."
Kravitz noted that Reeves knew what he wanted Catwoman's costume to look like for The Batman but was open to her tweaking things a little. This led to a back-and-forth process with the designer, who also brought her own vision to the table.
After trying on the outfit and making a slew of subtle changes, they finally reached a point where they all thought, "There she is." Kravitz also assured fans that she never "casual" and took the entire process very seriously.
Kravitz opens up about staying in shape for The Batman
With production at a standstill, Kravitz admitted that she was worried about gaining weight a few weeks into the quarantine. According to Rolling Out, the actress revealed that she contacted Reeves and joked that they might have to increase the size of her costume for The Batman.
Luckily, Kravitz got together with her trainer and started doing virtual workouts. The only days she takes off are on the weekend, and she revealed that maintaining a regular schedule has done wonders for her mental health.
"So I quickly decided to get my s— together, and I've been working out virtually with my trainer David Higgins five days a week. And it's actually been really great because it's been giving me some kind of structure because I do it at the same time and it also makes the weekends feel like a weekend because I don't work out on the weekends and it gives me just, oh, it's a different kind of day," she shared. "So, it's actually been really great just for my mental health."
Kravitz is playing the Selina Kyle version of Catwoman in The Batman. Reeves has not revealed much about the movie's plot, but insiders claim that Kravtiz and Pattinson's characters will develop a romance over time.
Filming for the project started back in January but was halted due to the pandemic. Due to the delays, the movie is not scheduled to premiere until the fall of 2021 (assuming it does not suffer from further stoppages).
How will Kravitz portray the iconic character?
When filming first got underway, Kravitz discussed how she planned on portraying Catwoman in The Batman. According to Indie Wire, the actress revealed that her version of the character is heavily inspired by Michelle Pfeiffer, who played Catwoman in the 1992 film, Batman Returns.
"I think Catwoman is an iconic character," Kravitz stated. "I was never into a lot of comic books, but that world was always really intriguing to me. And then, of course, Michelle Pfeiffer — her performance has always been super inspiring to me. It just felt iconic."
She went on to say that she believes Catwoman is a great representation of "strong femininity," something that she cannot wait to explore in the movie. Kravitz also noted that Catwoman's power is a little more complicated than Batman's traditional masculinity, mostly because she is soft and gentle while "still very powerful."
Kravitz, of course, is not the first actress to play the iconic role; Julie Newmar, Lee Meriwether, Eartha Kitt, Pfeiffer, Halle Berry, and Anne Hathaway, have all portrayed Catwoman in television and film. Other actresses that were in the running to play Catwoman in The Batman include Zazie Beetz, Alicia Vikander, and Eiza Gonzalez.
Apart from Pattinson and Kravitz, The Batman stars Paul Dano (Edward Nashton), Jeffrey Wright (James Gordon), Peter Sarsgaard (Gil Colson), John Turturro (Carmine Falcone), Andy Serkis (Alfred), and Colin Farrell (Oswald Cobblepot).
Fans can watch Kravitz in action when The Batman hits theaters on October 1, 2021.