The Beach Boys' Mike Love Was Scolded by Charles Manson For Leaving a Drug-Fueled Party
The classic rock scene has had plenty of bizarre tales over the years, but Charles Manson's connections with the rich and famous of the day are perhaps among the most bizarre. Today, of course, we can't hear Manson's name without thinking of the horrendous murders and violence his obsessions eventually caused.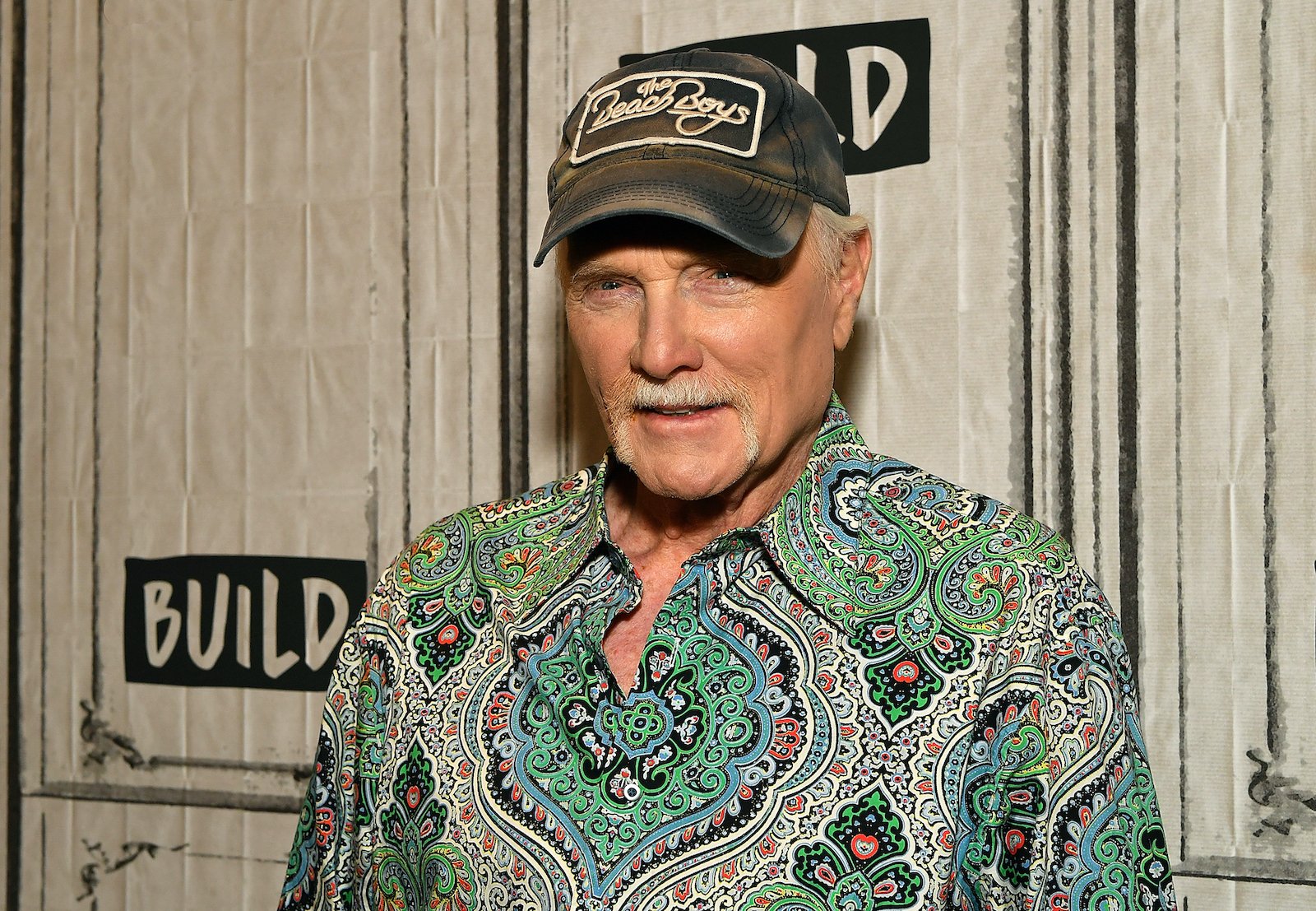 Before that tragic event, however, Manson's quirkiness was another wrinkle in the strange landscape of Hollywood, and it has left plenty of people with eerie tales of brushes with the infamous man. 
One of those is Mike Love, a Beach Boys member. When he chose to leave a drug-fueled party, he got lectured by Manson for his choice. 
Charles Manson had an obsession with music
Manson is known for brushing shoulders with the elite of the day, but he had a particular proclivity for musicians. In fact, Manson had set his sights on becoming a musician himself. Doris Day's son Terry Melcher, who worked in the music industry, had declined to give Manson a record deal after the would-be killer auditioned.
Though Melcher and Manson stayed in touch after this rejection, they eventually had a falling out. Melcher moved out of his home on Cielo Drive — where the Tate massacre would eventually take place. At least one of Manson's "family" members said that the massacre was meant to scare Melcher.
Manson's continued obsession with the music industry also led him to look for coded messages in music, particularly the Beatles' song "Helter Skelter."
The Beach Boys' Mike Love met Charles Manson
One of Manson's friendships that grew out of his obsession with the music industry was with Dennis Wilson. Back in 1968, Wilson — then at the height of his fame as a member of The Beach Boys — picked up two women who were hitchhiking. After talking for a while, the women told Wilson about their spiritual guru. Soon after, as Biography reports, Wilson came home to find lights on in his house and Manson inside. Strangely enough, a close friendship followed. 
Manson — and about 20 of his female companions — began staying in Love's home: "At the time Manson was angling for a record contract, and Wilson, who took to calling him 'the Wizard,' introduced him to friends and industry executives with varying results."
That was how fellow Beach Boy Mike Love came to meet Manson. As ABC reports, he later recalled:
"it's just an unfortunate episode that happened because of one of our group members, one of our family members unknowingly invited Satan into our midst."
Love recalls being at a party where nearly everyone — except him and one other man — was naked. Manson "invited everybody to go in a den area, and turn on a strobe light, and passed out what was said to be acid, which [Love] declined."
When Love retreated from the wild scene to take a shower, he was surprised to find none other than Manson opening the shower door. Love remembers the interaction: "He said, 'You can't do that.' I said, 'Excuse me.' He said, 'You can't leave the group.'"
The Beach Boys distanced themselves from Charles Manson
While Love recounts being put off by Manson from early on, Wilson remained close to the cult leader for quite some time. In fact, The Beach Boys recorded a song that Wilson had originally composed with Manson. After changing the lyrics and taking sole credit, Wilson drew Manson's ire. Wilson is also the link between Manson and Melcher.
By the time the massacre occurred, Wilson had distanced himself from Manson. In fact, he had left his own house and left Manson and his followers there, but it still came as a shock to learn what Manson had done.
Shortly after Melcher had moved out of the Cielo Drive house, Sharon Tate and Roman Polanski had moved in. When Manson gave his followers the orders to "kill everyone in the house," they took him at his word. Wilson, ultimately, carried a lot of guilt for his association with the man prior to his violent act.
RELATED: Bryan Cranston Says Charles Manson 'Was Drugged Out of His Mind' When They Crossed Paths: 'You Couldn't Take Your Eyes Off Him'