The Beatles' 'Abbey Road' Album Only Seems to Be Growing in Reputation
Abbey Road (1969) has always enjoyed a shining reputation. Right after its release, the final studio album by The Beatles received one breathless review after another and spent 11 weeks at No. 1 on the Billboard charts. It's hard to have more critical and commercial success.
But as the decades passed, you saw Beatles fans and cultural critics treating Sgt. Pepper's Lonely Hearts Club Band (1967) with even greater reverence. In 2003, when Rolling Stone compiled its "500 Greatest Albums" list, Sgt. Pepper claimed the top spot.
That hardly came as a surprise. After all, the record has long represented the turning point in pop music, even though many (including John Lennon) preferred other Beatles albums. However, the tide may have finally turned in Abbey Road's favor.
While every other Beatles record exited the top 10 in the 2020 Rolling Stone "Greatest Albums" poll, Abbey Road moved up among the elite of music history. In the last few years, the record's reputation has actually grown.
'Abbey Road' may now rank as The Beatles' most revered album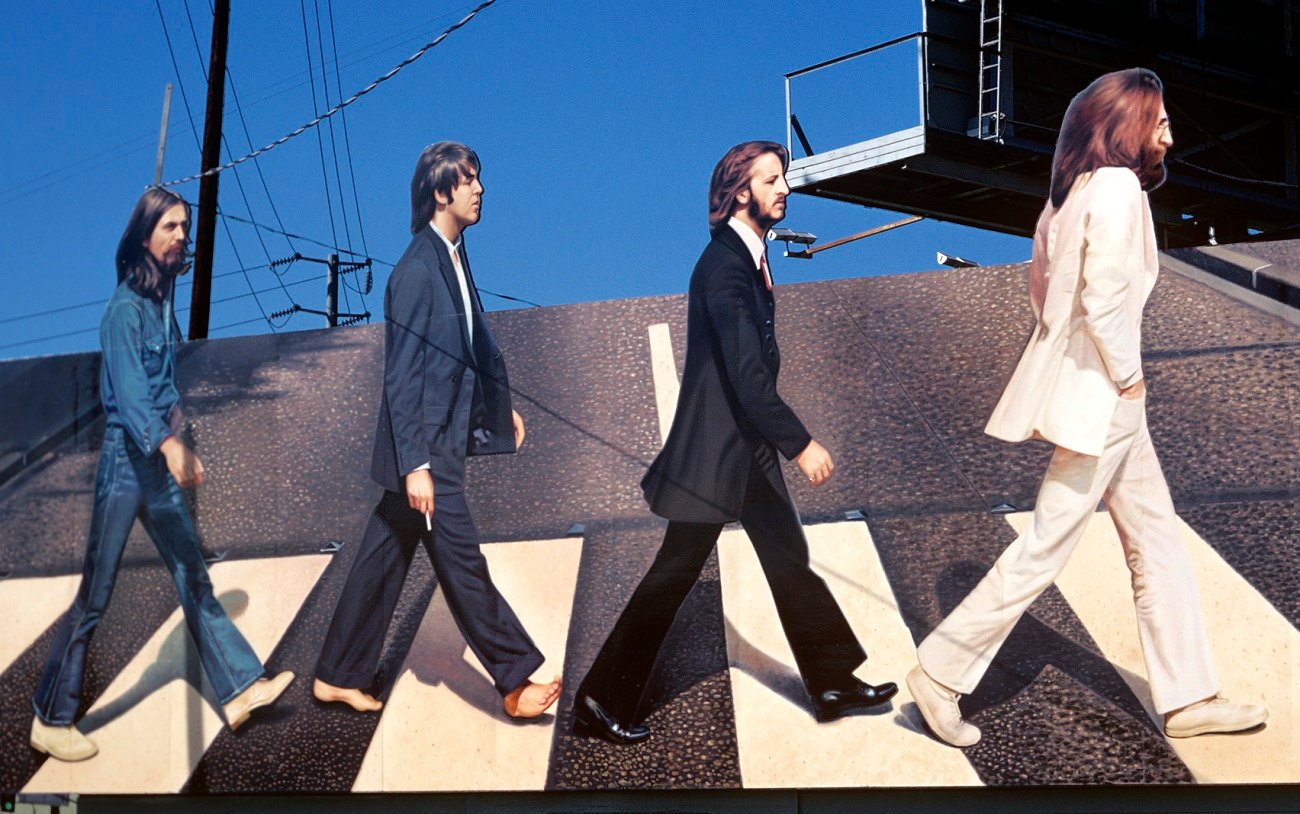 First things first: The Rolling Stone "500 Greatest Albums of All Time" list is an opinion poll. To compile it, the outlet heard from 300 critics, musicians, pop stars, record producers, and industry executives. Rolling Stone took its first crack at the concept in '03, and the latest round went out in Sept. '20.
That said, how voters ranked Sgt. Pepper and Abbey Road in the two polls reflects changes in the way people perceive music's most respected and commercially successful band. And this group of respondents (which includes Beyoncé and Gene Simmons) considers Abbey Road (No. 5) superior to Sgt. Pepper (No. 24).
Maybe you could argue that shift was overdue, given the respective albums' tracklists. On Sgt. Pepper, the clear standout is "A Day in the Life," which could easily go down as the band's best song. However, beyond that, you might not find another Pepper track to include in the top-20 Beatles songs.
The record relies mostly on Paul McCartney songs. After "A Day in the Life," you'll find three lesser John Lennon compositions and only one track by George Harrison. Ringo doesn't have any. So in several ways Sgt. Pepper is not a representative Fab Four album (as Abbey Road unquestionably is).
'Abbey Road' features strong performances from all 4 Beatles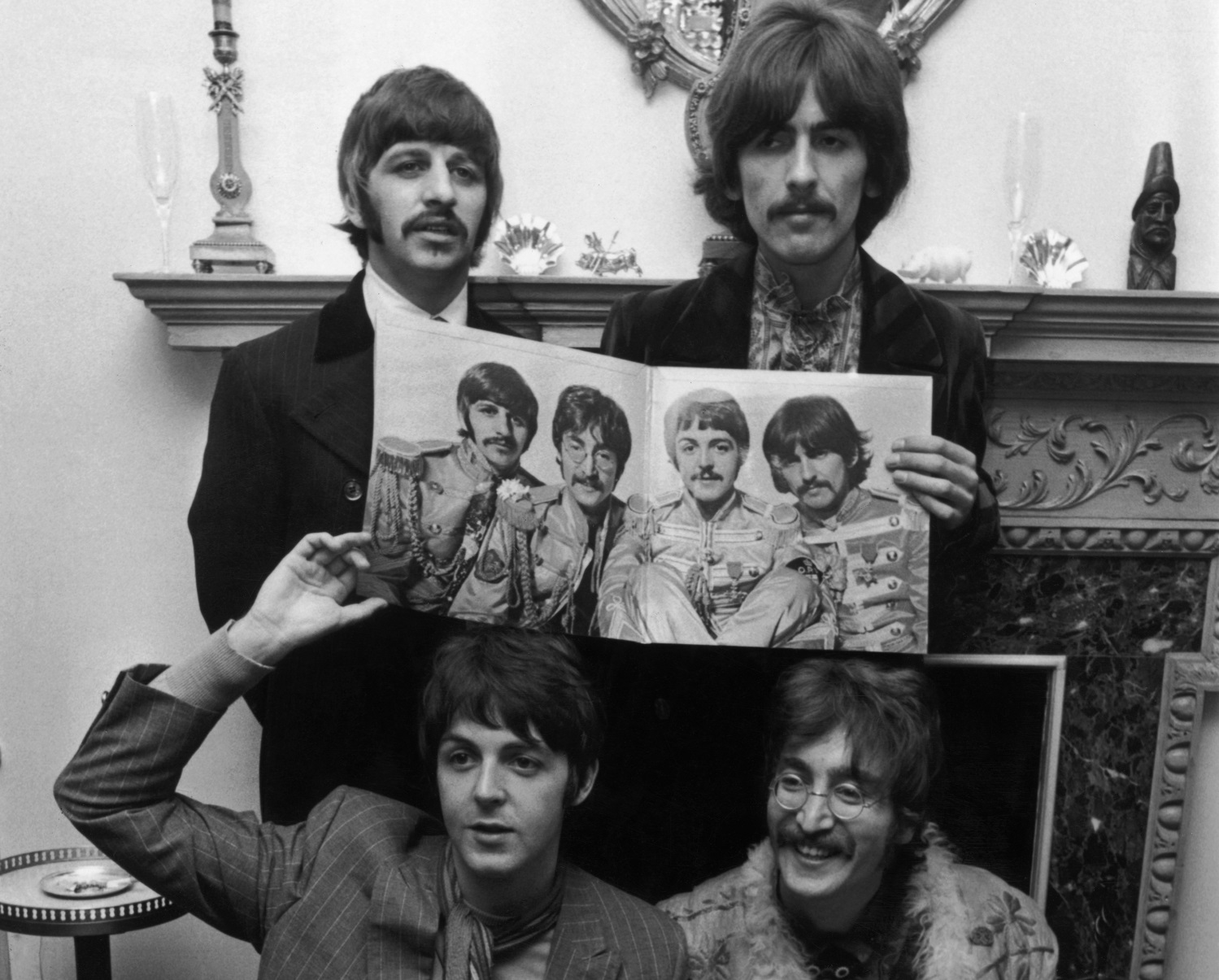 On Revolver (1966), another record that leapfrogged Sgt. Pepper on the '20 Rolling Stone list (landing at No. 11), you find the most Harrison songs per capita of any Beatles set. "Taxman" and "I Want to Tell You" didn't get there by accident, either.
What's more, you find an edge on Revolver ("Tomorrow Never Knows," "Taxman," "I'm Only Sleeping") that's not there on Pepper. This was The Beatles working together and contributing on similar scales. And you could say the same about Abbey Road.
You still get your share of "edge" with "I Want You (She's So Heavy)," "Come Together," and "Polythene Pam." But you also get two of the best Harrison compositions with "Here Comes the Sun" and "Something." And McCartney shines with "Oh! Darling" and the side 2 medley. What's more, all four band members played exceptionally well on the record.
In short, Abbey Road delivers a polished, well-rounded Fab Four experience — even a great Ringo song! — that Sgt. Pepper doesn't quite match. With "Here Comes the Sun" ranking as a favorite of listeners on streaming services, we may have a permanent shift in the ranking of Beatles albums.