The Beatles Album With the Most George Harrison Songs
Over the years, George Harrison built up quite a following as "the quiet Beatle." Fans loved his style as the Beatles' lead guitar player and his occasional songwriting effort, starting with "Don't Bother Me," which he penned in 1963.
That track appeared on the second album by the Fab Four. By the mid-'60s, George's skills as a songwriter had grown to the point that one of his tunes ("Taxman") led off the classic Revolver album (1966). Beatles producer George Martin had definitely begun to believe in him by then.
Though George still struggled with technical aspects of his guitar playing, there was no questioning the maturity of his songwriting by '66. Meanwhile, his explorations of Indian music and meditation expanded the band's musical palette and made the Beatles stronger for it.
While Revolver was a great showing for George, his song-count fell off a cliff with Sgt. Pepper's Lonely Hearts Club Band. On that landmark album, George only had one track. But he roared back the following year, posting his highest song total on any Beatles album.
George's 4 songs on the 'White Album' were his most on a Beatles record.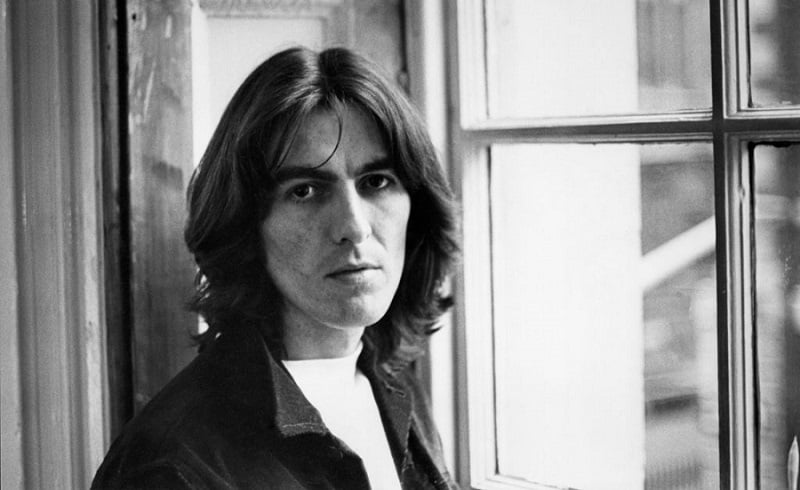 If you want the ultimate George Harrison Beatles fix, head straight to the 1968 two-record release known as The White Album. Being a double album, there's more of everything, including four songs written and sung by George.
On Side One, fans got one of the best compositions of George's great career. That song, "While My Guitar Gently Weeps," stood out for several reasons. On top of the flawless song structure and vocal, it featured a guest star on lead guitar — George's friend Eric Clapton.
George was back at on Side Two with the slightly revolting and definitely madcap "Piggies." Next, you hear George's very underrated "Long, Long, Long" close out Side Three.
But the quiet Beatle wasn't done yet. On the fourth side of The White Album, George turns up once more with "Savoy Truffle," a comical take on Clapton's weakness for sweets.
George's 3 'Revolver' tracks were another high-water mark.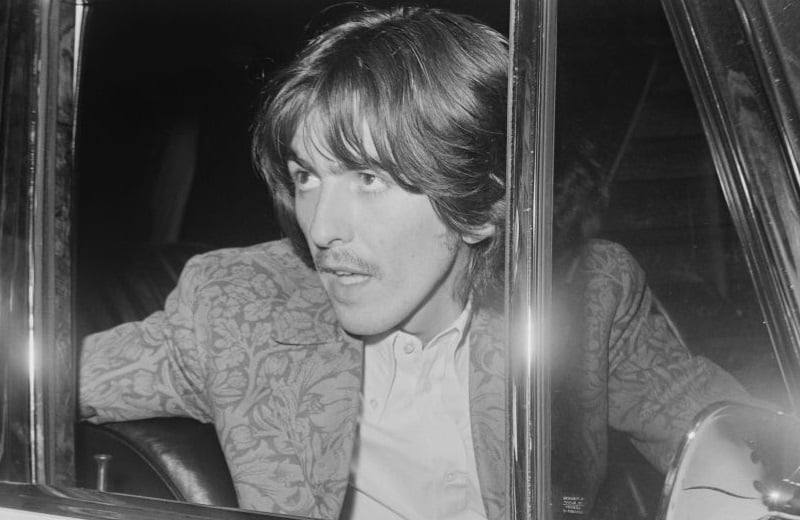 Because the stats are skewed somewhat because of all the space on The White Album, we'll point out George's high-water mark for a single-disc release. That came on Revolver, on which George placed three songs he wrote and sang.
Once again, George gave up the guitar solo (in this case, to Paul) on one of his songs ("Taxman"). Because of all the time he devoted to the sitar and other Indian instruments, George had fallen a bit out of practice on his ax. So he didn't consider it a big deal.
"Love You To," George's second track on Revolver, showcased the work he'd been doing on those Indian instruments. The song was probably quite a shock for fans of the band from the mop-top era.
George's third track was the grooving "I Want to Tell You," giving him over 20% of the album's space. As far as the single albums went, he never had a better showing.
Of course, you could argue his very best work came on Abbey Road. That's when George met — and maybe surpassed — his bandmates' work with "Here Comes the Sun" and "Something."
Also see: Why Paul McCartney Played the 'Taxman' Guitar Solo Instead of George Harrison