How The Beatles Felt About Their Fans Screaming All Through Their Shows: 'We Couldn't Hear Us'
Article Highlights:
Sociologists were stumped by the effect The Beatles had on their fans
The Beatles felt 'a vibration' from their audiences
Ringo Starr says the band couldn't hear themselves play at live shows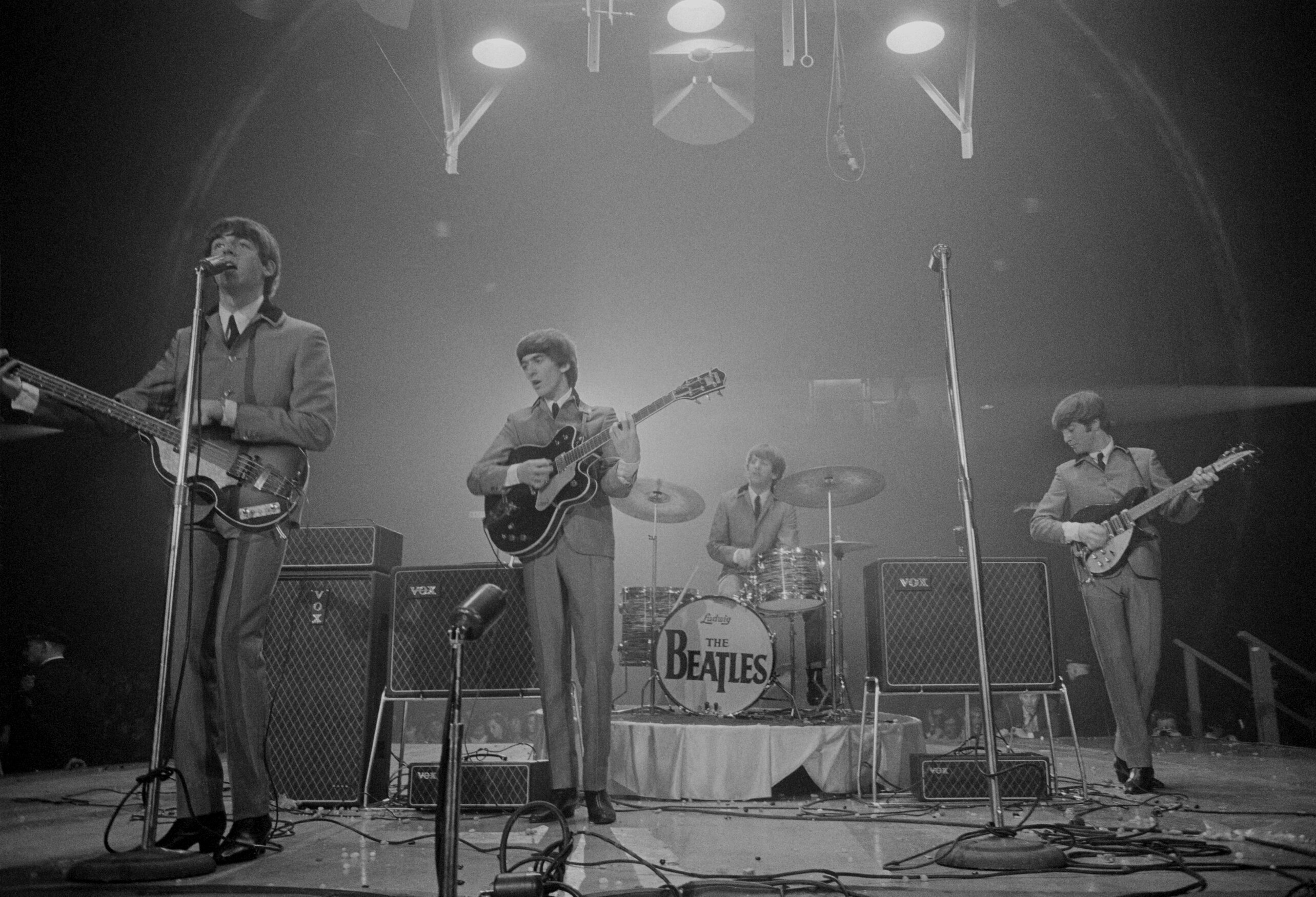 As soon as fans saw The Beatles, whether they were playing a show or simply walking down the street, they broke into seemingly uncontrollable, intense screams. This couldn't help but have an effect on John Lennon, Paul McCartney, George Harrison, and Ringo Starr. Here's how the band felt about the reaction they elicited from their fans.
The mystery of the effect The Beatles had on their fans
The way people reacted to The Beatles was something new. There had been beloved stars before the band came about, but the mass hysteria that followed Lennon, McCartney, Harrison, and Starr around was unprecedented.
"I suppose millions of words have been written on the effect we have on fans," Harrison wrote in his column for the Daily Express in 1964 (assisted by Daily Express writer Derek Taylor), as recorded in the book George Harrison on George Harrison. "Psychiatrists get into the act everywhere we go. And sociologists. And psychologists. The facts, as we always say, are that we don't know why we make audiences react the way that they do. They just do it."
RELATED: George Harrison Once Said The Beatles Were 'all Crummy Musicians, Really'
But no one ever seemed to ask The Beatles how their fans (and their screams) made them feel.
"What's never been discussed is what the audiences do to us," he wrote. "This emotional reaction is not just a one-way thing—it's a communication."
How The Beatles' fans made them feel
Performing in front of masses of people who are screaming passionately at you for as long as you're on stage is a unique experience.
"It is really an electric thing," wrote Harrison. "The emotion coming from the fans hits you right in the stomach and then practically takes over."
After one performance, Starr told Harrison he could "feel the excitement of the audience going right through him."
The sensation, according to Harrison, is a "physical thing," but it's "very hard to explain."
"It isn't a pain," he wrote. "But a feeling, a tingling, a vibration that hits you, spreads all over your body until you're glowing. It's elation and it generates its own vitality and honestly takes you over. You feel you could go on and on for ever. Time stands still. There's only the moment and you're living it. That's how we feel and maybe that's how the fans feel."
After every show, the band would feel tired, "but you feel great."
Ringo Starr said the band couldn't hear each other over the fans
When Starr was on The Ellen DeGeneres Show in 2015, he described what it was like playing to an audience who never stopped screaming.
"We couldn't hear us," he said. "So, you know, it seemed to be you came to see The Beatles and then Paul counted and then you just screamed until we bowed and left. But it was great. The atmosphere was great."
RELATED: George Harrison on What Each of The Beatles Was Really Like: Ringo Starr Was 'the Party Boy'
While the band found the atmosphere to be electric, they realized they were "becoming really mediocre musicians." All Starr managed to do during many of those shows was "just keep time." He had to watch "John's a**" to stay on beat.
"We made a conscious decision — we were becoming loose musicians — and so we decided, 'We need to go in a studio and see what we've really got.' And that's what started that. And we got some great stuff."