'The Beatles: Get Back' Shows Why Ringo Starr Was More Exhausted Than John Lennon, Paul McCartney or George Harrison
Peter Jackson has 60 hours of footage of The Beatles recording Let It Be. 81 minutes of it appeared in the 1969 film Let It Be, but Jackson had turned the previously unreleased footage into a three part miniseries. The Beatles: Get Back will show John Lennon, Paul McCartney, George Harrison and Ringo Starr like you've never seen them before. And Jackson said it shows poor Starr is exhausted.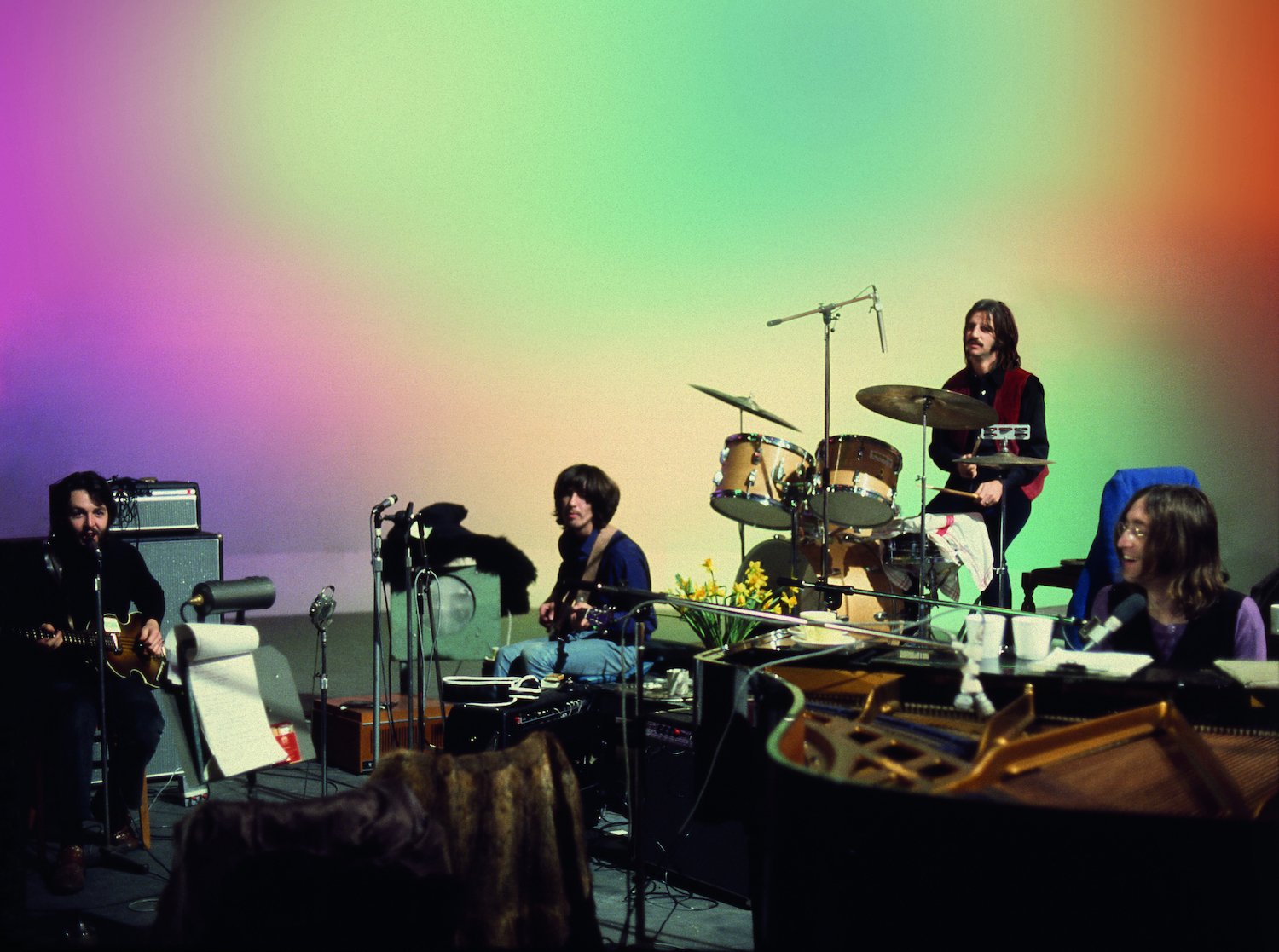 Jackson spoke about The Beatles: Get Back in a Zoom press conference on Nov. 16. Here's what he observed about Starr in the recording sessions. The Beatles: Get Back episodes premiere Nov. 25, 26 and 27 on Disney+.
The Beatles Paul McCartney and John Lennon are more playful 
Jackson noticed that Lennon and McCartney were much more playful in the footage for The Beatles: Get Back. The director says there are lots of times when they just riff on other songs while they are composing and rehearsing the songs that become the Let It Be album. This should put an end to rumors that they were feuding while recording the album.
"Ringo is the rock," Jackson said. "What I get with Ringo, and I spoke to him about this, and I didn't really think about it before, John and Paul and George to some degree can goof around. They're going to do 'Peggy Sue' for a bit. They're going to do 'Don't Let Me Down' for a bit. There's no plan, they can do anything they want with it, they're having fun."
Ringo Starr had to be ready for everyone's riffs 
As the drummer of The Beatles, that riffing put enormous pressure on Starr. Jackson observed that he was always on call to provide the beat for any whim Lennon, McCartney or maybe even Harrison suggested. That meant Starr could never relax, forget about Yoko Ono sitting in on sessions.
"But Ringo, the second they are playing a Buddy Holly thing or a Chuck Berry thing out of the blue, they expect the drums to come in," Jackson said. "You sort of get the feeling that poor Ringo couldn't actually relax. He's a great drummer but his job was to, when we start playing whatever we feel like playing, you'd better be in there with a drum beat straight away. Ringo told me, he just said he came away utterly exhausted the next day because he didn't know what was going to happen. He had to deliver them a beat."
'The Beatles: Get Back' shows Ringo Starr like you've never seen him 
In addition to the behind the scenes material of The Beatles working on Let It Be, Jackson said there's footage that presents each band member in new ways. The Beatles: Get Back still includes the rooftop concert at Savile Row. However, when you see it this time, Jackson said to pay attention to the angles on Starr.
"I don't know anything about musicianship particularly but he looks like a fantastic drummer to me," Jackson said. "There's camera angles on Ringo that I've never seen before that I love. Normally in all the footage of concerts you get the cameras on John, Paul and all that. There's a version of that and Ringo's always sort of there being filmed playing. But this time we get over Ringo's shoulder. The camera's over his shoulder and he's doing these drum things and you're right under Ringo. I love that stuff. I've never seen Ringo filmed that way."