The Beatles' 'Michelle' Song Meaning Has Nothing To Do With an Actual Person Named Michelle
The Beatles' 'Michelle' features lyrics in French and an imaginary person named Michelle. Here's what Paul McCartney said about this 'Rubber Soul' track.
Paul McCartney wrote "Michelle" as one of the Beatles' first songs (with help from a French-speaking friend.) Although some Beatles songs are about specific people and moments in pop culture, there's no real-life person named Michelle that inspired this Rubber Soul track.
The Beatles' 'Rubber Soul' includes 'Michelle'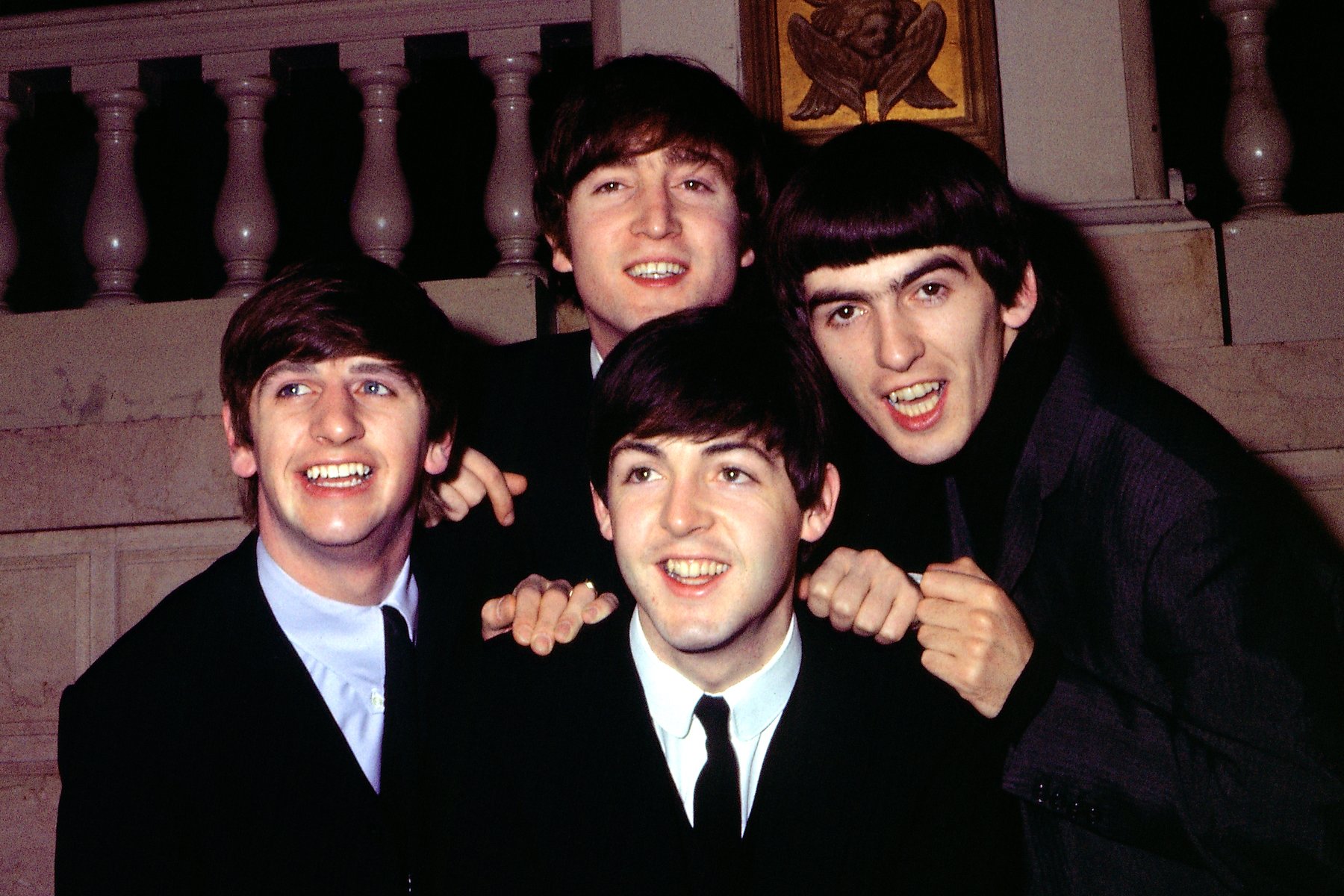 After their brief stint as The Quarrymen, John Lennon, McCartney, George Harrison, and Ringo Starr appeared as The Beatles, making history with "I Want to Hold Your Hand," "Here Comes the Sun," "Imagine," and other originals.
Originally included on Rubber Soul, The Beatles' "Michelle" is one of their love songs and one of the first songs created by McCartney for the group with the help of friend Ivan Vaughan's wife, who spoke French. Their remastered version, available on Spotify, has over 95 million plays. 
The meaning behind The Beatles' 'Michelle'
According to Song Meaning and Facts, this Beatles original is not about a real-life person named Michelle. As noted in the lyrics: "Michelle, ma belle. These are words that go together well." When it comes to the song's story, the singer is smitten with a mystery woman named Michelle.
"My belle" means "my beauty" in French, with the narrator also speaking French for some of "Michelle." As noted by this singer, those are the words she will understand. The narrator then says he "needs" this Michelle, hoping she'll understand the meaning behind his words.
"I said, 'I like the name Michelle. Can you think of anything that rhymes with Michelle, in French?'," McCartney said during Barry Miles' Many Years From Now according to Far Out Magazine. "And she said, 'Ma belle.' I said, 'What's that mean?' 'My beauty.' I said, 'That's good, a love song, great.'" 
"We just started talking, and I said, 'Well, those words go together well. What's French for that? Go together well.' 'Sont les mots qui vont très bien ensemble.' I said, 'All right, that would fit," he added. 
The Beatles wrote songs about specific people and moments in history
Some of the Beatles' songs were inspired by and written about specific people. "Julia" is about Julia Lennon, John's mother, who was killed when the artist was still a teenager.
"Hey Jude," was released in 1968 — written by McCartney about Lennon's son. According to Radio X, the track was mostly informed by Lennon's divorce and its impact on the child. However, the same website reports the original lyrics, "Hey Jules, don't make it bad," were scrapped because McCartney thought Jules was too "country and western" of a name.
"Get Back" was written as a satirical song about anti-immigration policies in Great Britain. Some of McCartney and Lennon's songwriting process was highlighted in the Disney+ The Beatles: Get Back documentary series. Now, music by The Beatles is available on most major streaming platforms.