The Beatles Movie Jimmy Page Played Guitar On in His Pre-Zeppelin Days
Before he founded Led Zeppelin, Jimmy Page was an in-demand session musician in London. And he played on a Beatles film at 20 years old.
Before he founded Led Zeppelin, Jimmy Page was a very busy man on the London recording scene. In fact, he was one of the top session guitarists of the era. During the mid-1960s, he played the solo on Donovan's "Sunshine Superman" as well as rhythm guitar on records by The Who and The Kinks.
And when Joe Cocker's take on "With a Little Help From My Friends" shot to No. 1 in '69, it went there with Page's searing lead guitar. Basically, if a producer wanted any sort of guitar work without having to prep the player, he could call Page, who'd get the job done.
That included recordings for film scores. So when Parlophone chief George Martin needed incidental music recorded for a film starring his hot new act, Page got the call. But it wasn't a situation where Martin wanted to use a session musician over one of The Beatles (as he'd done in the past).
Page played rhythm guitar on the 'A Hard Day's Night' soundtrack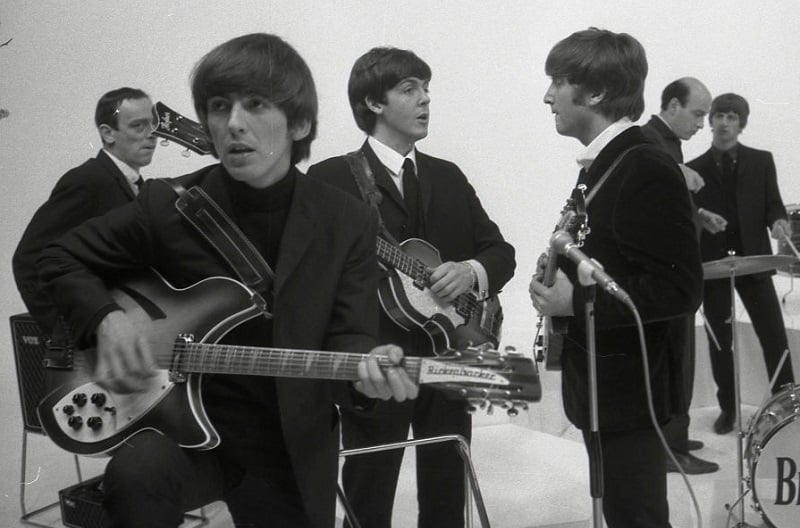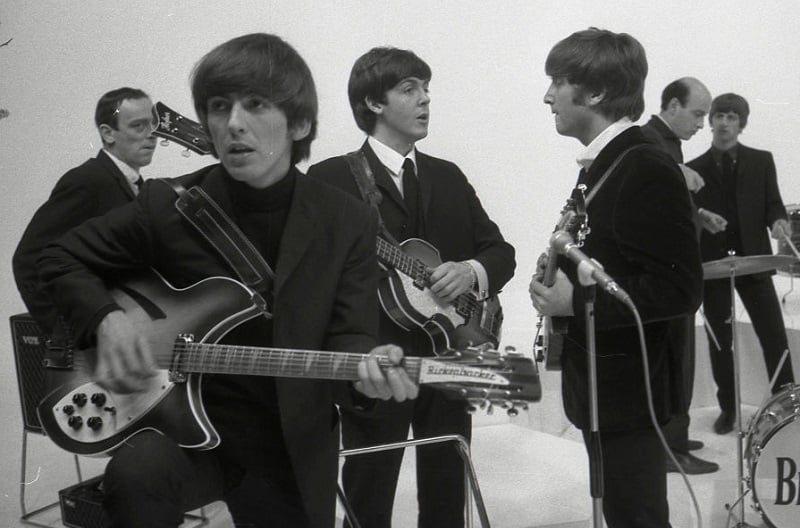 In 1964, Page was just 20 years old but was already busy with his studio work. Just a few weeks after The Beatles landed in America and made their historic Ed Sullivan appearance, he got a job playing on the Fab Four's new movie from United Artists.
"I turned up and, lo and behold, there was George Martin," Page recalled in a 2010 interview. "And I recognized the music and realized what it was." With "I Want to Hold Your Hand" and "She Loves You" blaring out of radios on both sides of the Atlantic, Page didn't need many reminders.
He didn't get the lead part that day. However, Page's backing guitar work can be heard on "Ringo's Theme," which plays as the Beatles drummer wanders around London on his own. (The song is an instrumental take on "This Boy.")
For Page, it was just another day's work, and only one of the major motion pictures he worked on that year. Later in '64, he played on the soundtrack for the James Bond picture, Goldfinger.
Page later spoke admiringly of The Beatles' capacity to evolve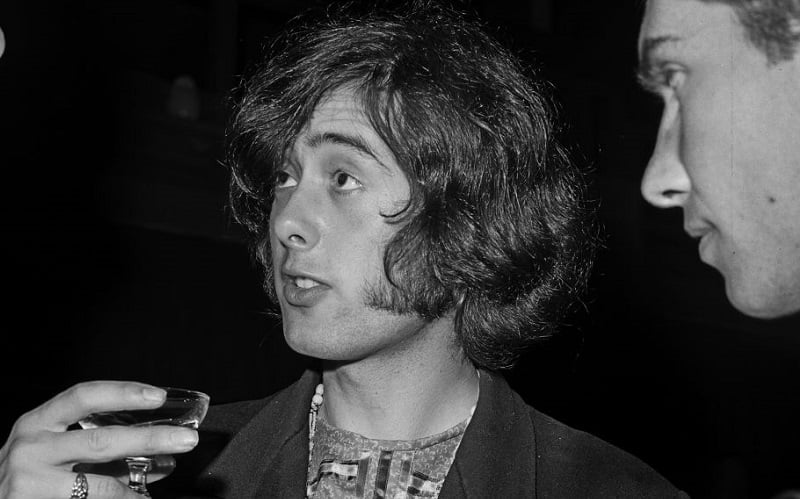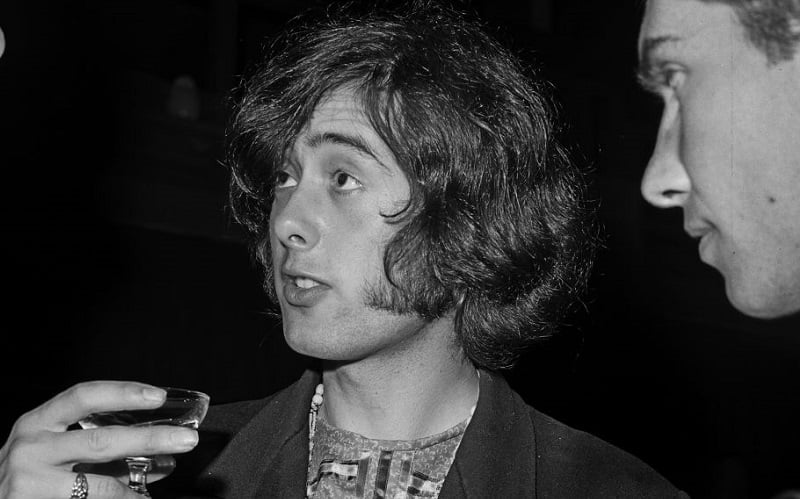 Obviously, The Beatles were a very different band than what Led Zeppelin became. While the Fab Four was known for its brilliant songwriting and showcase of pop stars at every instrument, Zeppelin won the West with its virtuoso musicianship and power-packed performances.
But they had several things in common. For starters, they were both the biggest bands of their day. (Robert Plant was very proud of how Zep began overtaking Beatles sales records in the '70s.) And both bands were studio innovators who evolved a great deal in the decade or so they were together.
In 1976, Page acknowledged that aspect of the Fab Four in an interview. "I think there's a classic example of a group who shows so much development and [growth] within their music in the years they were together," he said.
Also see: When The Beatles' Pot-Smoking Made Filming 'Help' a Nightmare