The Beatles' Paul McCartney Admits He Was 'Not Too Keen' on Yoko Ono but Realized John Lennon 'Needed It'
Yoko Ono has divided Beatles fans ever since the band broke up. Fans often blamed John Lennon's girlfriend and ultimately wife for the band's break-up. Whether that's true or not, Yoko became a common joke for lovers who come between band members. In a recent interview, Paul McCartney revealed he was conflicted on Lennon's girlfriend too. His opinion ultimately came around to the positive side.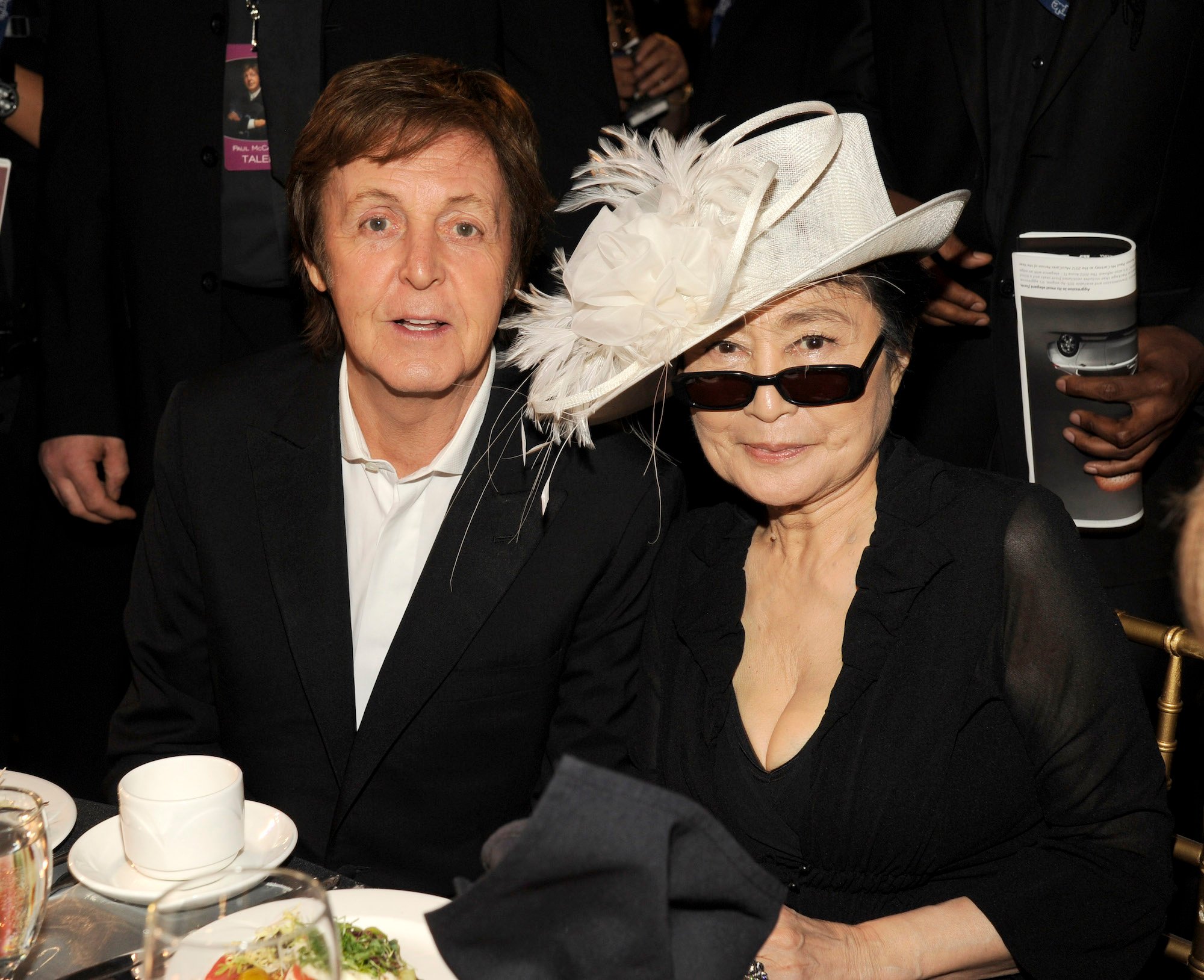 McCartney was a guest on the Fresh Air podcast on Nov. 3. Talking to host Terry Gross about his book, Paul McCartney: The Lyrics, and the upcoming documentary The Beatles: Get Back, McCartney went there about Ono. Paul McCartney: The Lyrics is out now and The Beatles: Get Back premieres Nov. 25 on Disney+.
Paul McCartney didn't mince words about Yoko Ono coming between The Beatles
Lennon met Ono in 1966. Ono actually went to McCartney first looking for a Beatles manuscript, but McCartney suggested she ask Lennon instead. By the time The Beatles recorded Let It Be in 1969, tensions rose. That recording is the subject of Get Back. Even some of McCartney's future solo work was interpreted as dis tracks against Lennon and Ono.
"But at first, we were not too keen on it at all because it was like who is this and why is she sitting on my amp?" McCartney told Gross. "For me, this having been my employment and my artistic world for quite a number of years and having known John since we were teenagers together, to this point to finally coming to an end was, yeah, very challenging. The first question, well, okay, what do I know now?"
The Beatles singer/songwriter eventually saw how Yoko Ono was good for John Lennon
Lennon and Ono lived together in New York in the '70s. They were politically active together, protesting the Vietnam War at Bed-Ins. Lennon would support Ono's art and Ono his solo music. Lennon changed his middle name to Ono, and the photo of Lennon and Ono lying naked together became famous. They had a together, Sean Lennon. Lennon had another son, Julian, with his first wife Cynthia and Ono also has two daughters. 
"So when he met Yoko, I think he was very attracted to her," McCarntey said. "I think it was a great thing for him. I think he needed it. It was time for him to break loose and do some new things and I knew it was exciting for him."
Do Paul McCartney and Yoko get along?
Dis tracks aside, McCartney and Ono have gotten along since Lennon's death. They've collaborated on tributes to Lennon. Looking back, McCartney can see why Ono was exactly who Lennon needed when they met at the height of Beatles fame. McCartney told Gross The Beatles' breakup was the result of a mutual decision by all four band members, even though alternately Ono and McCartney have shouldered the blame for it.
"At the time, it was very difficult because we knew John was infatuated with Yoko," McCartney said. "And having known John so long personally, I knew that what he liked in a woman, he liked strong women. His aunt Mimi who raised him mainly was quite a strong woman and I think he liked that. In his family, there were quite a few strong women. Some of his aunts were strong and very opinionated."
Source: Fresh Air podcast