The Beatles Played to 11,000 Empty Seats at a Show on Their Final Tour
After The Beatles arrived in America with "I Want to Hold Your Hand" at No. 1 and screaming fans everywhere, "Beatlemania" officially kicked into gear. In the following years, the band would rack up one chart-topping hit after another (including six in 1964) and dominate the music scene.
When the band played to 56,000 fans at Shea Stadium in August '65, it might have been the peak of Beatlemania. By the following year, they were singing about the "Nowhere Man" inside them and some "Day Tripper" who turned up at their flat. They had more on their mind than holding hands.
And in '66 the Fab Four quit touring for good. After an ugly experience in the Philippines and the realization that their live shows sounded terrible, the band decided to pack it in following its last hurrah in San Francisco that August.
But that final tour was a revelation for reasons other than sound quality. At several stops along the way, The Beatles played to thousands of empty seats. And at Shea, triumphant site of their famous '65 show, the Fab Four faced the reality of 11,000 unsold tickets.
Some 11,000 tickets went unsold for The Beatles' August '66 show at Shea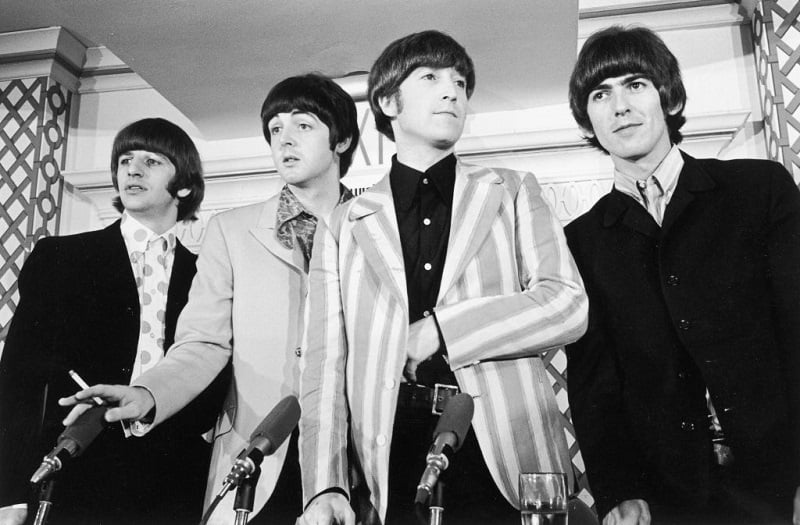 Even with empty seats in front of them, The Beatles didn't have any trouble making a mint at Shea in August '66. Whether they had a more favorable percentage or higher prices at the gate, the group walked with more money that night than they had at their record-shattering '65 appearance.
In footage from the show, you see how the Fab Four raked in so much cash that night. Asked by an interviewer if she'd come to the show to listen to music or shout, a fan replied, "We didn't pay $5.75 for nothing!" In 1965 dollars, that was quite a lot of cash.
Checking on any inflation calculator, you'll see that many a teenage fan shouting at Shea that evening paid the equivalent of $45 in 2020 money to see The Beatles. Nonetheless, the band and its management took notice (as did the press).
In Anthology, longtime producer George Martin described it as "a pretty unsettling time" when he mentioned the 11,000 unsold tickets. It's unlikely so many people stayed home because of John Lennon's "more popular than Jesus" comments, but something kept them away.
Another 7,000 seats at an August 25 Seattle show went unsold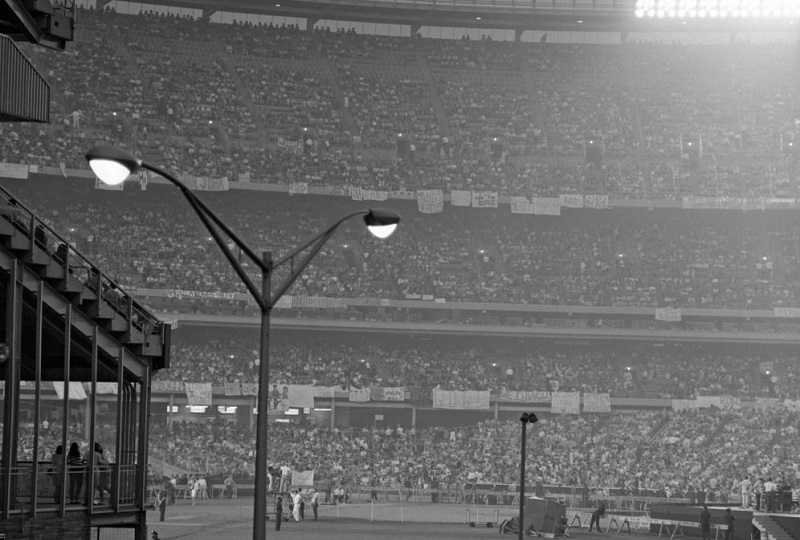 When The Beatles arrived on the West Coast a few days later, they encountered more empty seats. At an August 25 afternoon show at the Seattle Coliseum, promoters only managed to sell 8,000 of 15,000 seats for an afternoon show.
While Martin faced the decline in sales with clear eyes, Beatles manager Brian Epstein did his job and spun the '66 concert as the massive success it was by most standards. "People have been saying things about diminishing popularity, but all one can go by is attendances, which are absolutely huge," Epstein said in a statement.
Indeed, the band was still grossing hundreds of thousands at its biggest shows in '66. If Epstein couldn't keep the band's finances in excellent shape with that sort of revenue, he had only himself to blame. As far as the "unsettling times" Martin referenced, there may have been more to the story.
Speaking with Beatles biographer Phillip Norman later, Martin let fly a conspiracy theory about Epstein's 1967 death. After Epstein botched a few Beatles-merchandise ventures, Martin suggested someone might have murdered him. But we'll leave that story for another time.
Also see: Why John Lennon Wrote 'A Day in the Life' and Other Masterpieces in a Time Crunch