The Beatles: 'Rocky Raccoon' Was Inspired by a Bloody Moped Accident
The Beatles song "Rocky Raccoon" was inspired by a bloody moped accident that Paul McCartney had. Certain lyrics in the song describe exactly what happened to Paul in real life.
While writing some of The Beatles' biggest hits, Paul McCartney took inspiration from his own life. When he fell in love with a girl, he wrote some of the best love songs. When he was fighting with his girlfriend, he wrote heartbreaking songs. As The Beatles broke up, Paul wrote a goodbye song to the band that made him famous.
But not all Beatles songs were based on profound events. Some songs were just inspired by everyday life and even strange accidents.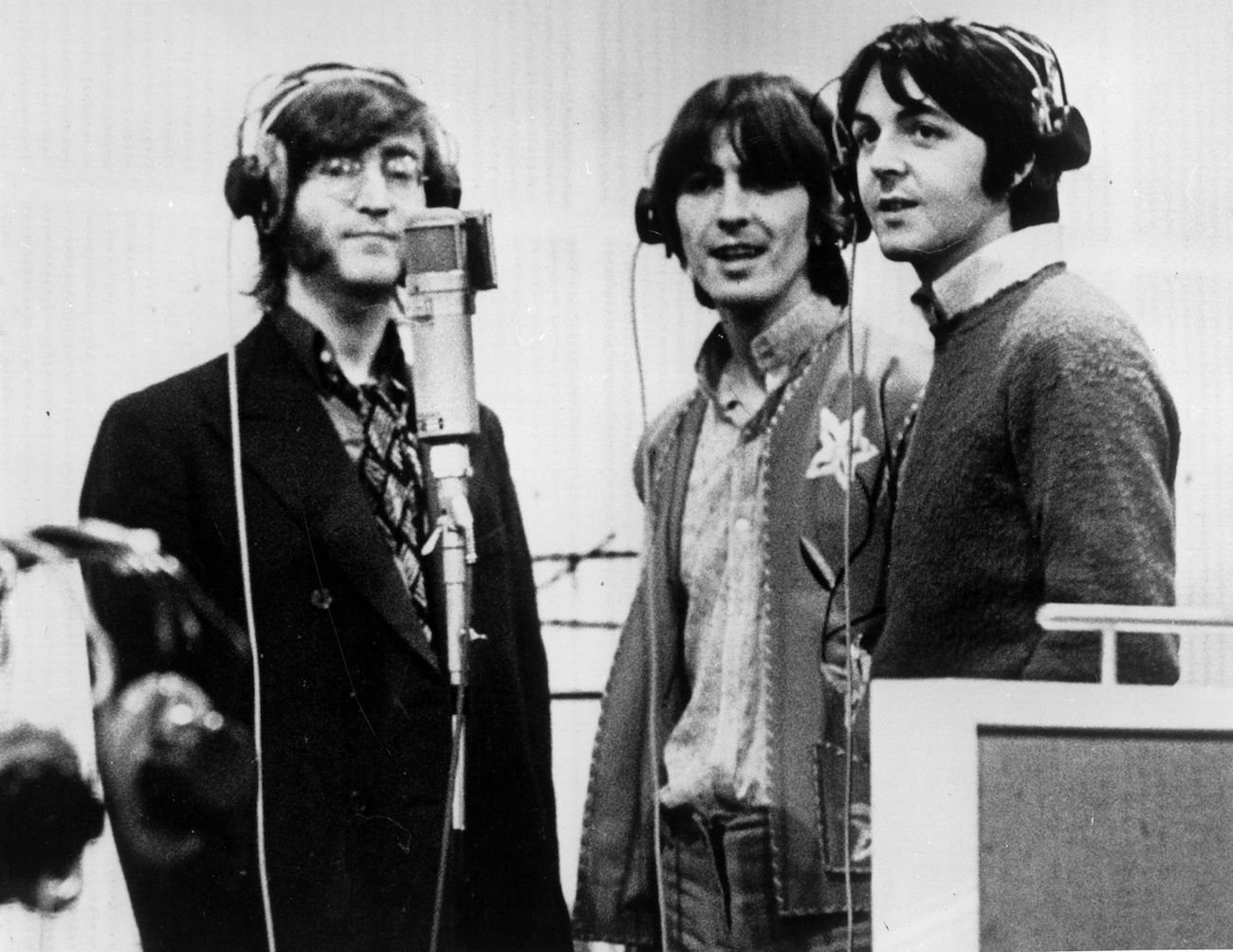 The Beatles 'Rocky Raccoon' was based on Paul McCartney's moped accident
In the teaser trailer for Paul's upcoming book The Lyrics: 1956 To The Present, the ex-Beatle sits down to talk with Bob Mortimer (per NME) at the British Library. He revealed the origins of The Beatles' song, "Rocky Raccoon," and it's bloody.
The song's lyrics go: "Now the doctor came in stinking of gin. And proceeded to lie on the table. He said, 'Rocky, you met your match.' And Rocky said, 'Doc, it's only a scratch. And I'll be better, I'll be better, Doc, as soon as I am able." It turns out, these lyrics are pretty much straight out of actual events.
"I was riding on a little moped to see my cousin Betty," Paul said. "It was a moonlit night… I said, 'Wow, look at that moon!' When I look back, the bicycle is now [on its side] and there's no way to get it back up. So I'm hitting that pavement."
Paul got beaten up from the fall. He had a "smashed lip" and was bleeding, so his cousin Betty called a doctor. "I think it was around Christmas time… well he [the doctor] was pissed," Paul continued. "He said, [slurring] 'I think you need a couple of stitches.'"
Paul wanted an anesthetic, but all the doctor had was a needle and thread. "And he's trying to thread the needle but he can't see it. So Betty takes it off him and she threads it," Paul continued. Paul was thinking about his experience with that drunk doctor when he wrote "Rocky Raccoon."
Thankfully, the night didn't do any real damage to Paul's face; otherwise, there'd be some angry fans. Paul will definitely never forget that doctor, though.
Paul wrote 'Rocky Raccoon" in India
After his experiences with the moped and the drunk doctor, Paul turned them into a song while in India. Even though he was miles from America, Paul gave "Rocky Raccoon" a western feel and set it in Dakota.
The song talks about how Rocky's girl Nancy Magill runs off with Dan. When Rocky confronts Dan, it doesn't end well, and that's when a doctor stinking of gin treats Rocky.
According to Steve Turner's The Beatles A Hard Day's Write, Paul wrote the song with John and Donovan while hanging out with Maharishi Mahesh Yogi. Turner also wrote that Paul was actually a bit stoned during his moped accident and chipped his tooth as a result. Paul had a lump on his lip for a while and grew a mustache to cover it up.
'The Lyrics: 1956 To The Present' is due out Nov. 2
Paul's upcoming book, The Lyrics: 1956 To The Present, is set to hit stores on Nov. 2. It will catalog every song that Paul has written in his life from the time he was a boy to the present. Paul will sell only 175 copies.
"More often than I can count, I've been asked if I would write an autobiography, but the time has never been right. The one thing I've always managed to do, whether at home or on the road, is to write new songs. I know that some people, when they get to a certain age, like to go to a diary to recall day-to-day events from the past, but I have no such notebooks. What I do have are my songs, hundreds of them, which I've learned serve much the same purpose. And these songs span my entire life," Paul wrote about the book on his website.
Hopefully, Paul will release more copies of the book because this is the closest fans will get to a Paul McCartney biography. If all of Paul's songs have interesting backstories like "Rocky Raccoon," we're in for a treat.