The Beatles Song Ringo Said Made His Solo Career Possible
Ringo Starr has never been shy about naming favorite songs from his time with The Beatles. When interviewers ask him about the dark days of The White Album, Ringo brings up the good memories, including the boys bashing their way through "Yer Blues" in a tiny Abbey Road studio.
If you ask Ringo about the favorite song as far as his own drumming goes, he's also got an answer. That would be "Rain," the rocking Revolver-era B-side to "Paperback Writer." "I feel as though that was someone else playing," Ringo once said about his drum part. "I was possessed!"
But that was the Beatles era. Once it ended and Ringo found himself as one of four solo musicians with the "former Beatle" label, things were different. At that point, he had to construct a live set using his own material.
Since Ringo only wrote a few songs on his own in his Beatles days, he began working with covers he recorded with the Fab Four and several Lennon-McCartney tracks written for him. Of that set, he believes his song from Sgt. Pepper's has been the key to his solo career.
Ringo said 'With a Little Help From My Friends' gave him 'a whole career'
While Ringo never sang on a Billboard No. 1 with The Beatles, he did top the UK charts with "Yellow Submarine" in 1966. But in most cases Ringo wouldn't get the vocal on a Fab Four single. That was a side effect of being in a band with John Lennon and Paul McCartney (one George Harrison knew too well).
But Ringo had enough to work with anyway. And he believes the second track on Sgt. Pepper's set him up for his post-Beatles days. When asked in July 2019 about his favorite written-for-Ringo song, he had that answer, too. "I think 'With a Little Help From My Friends,'" he told Paper.
Ringo has continued to value the track for its impact on his live shows. Obviously, there are only two living musicians who can perform a song they sang on the consensus pick for the greatest album of all time.
Ringo has never taken that for granted. "It's given me a whole career," he told Paper. "I'm thankful many a time for that." Combined with the hits from Ringo's solo career, he's had plenty to work with while on tour with his All Starr Band.
Ringo has multiple No. 1 hits from his solo career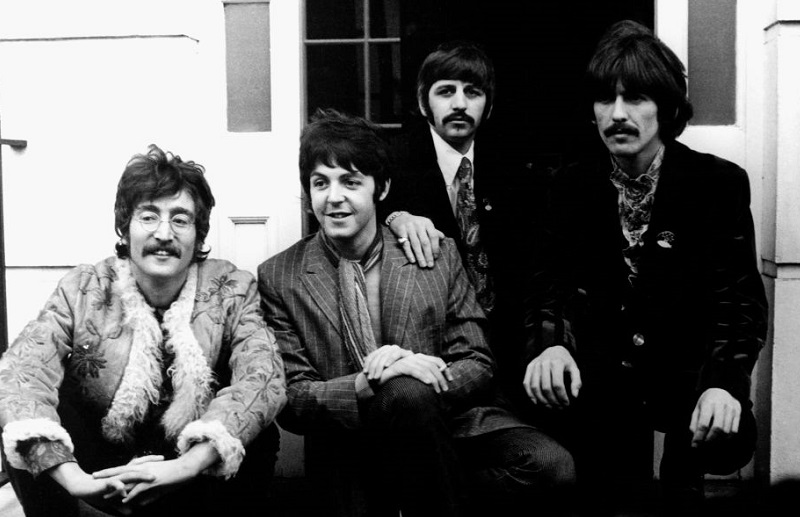 If you look at the 2019 setlist for Ringo's All Starr Band tour, you can see he gives the crowd what they want. The first three tracks were songs Ringo sang the vocal on during his Beatle years (including the early single, "Matchbox").
In the second half of the show, Ringo and his band tackle some of Starr's solo hits. That list includes multiple top-five Billboard hits, including his No. 1 tracks "Photograph" (written by Ringo and Harrison) and "You're Sixteen." Fans got to hear both on his 2019 tour.
Ringo also sang "I Wanna Be Your Man" and "Act Naturally" toward the end of the show. At the close (likely the encore), Ringo played his signature song, "With a Little Help From My Friends." And, for the most on-brand Ringo finale, he tacked on "Give Peace a Chance" .
Also see: How Paul McCartney Responded When Keith Moon Asked to Join The Beatles