The Beatles Song That Jumpstarted the Band's Career in 1962
When you look back at The Beatles' start, American fans think of the band's arrival in New York in February 1964. That landing officially kicked off Beatlemania, and the band's earth-shifting Ed Sullivan appearance followed later that week.
If you were stateside during those days, you know every radio in earshot was blasting "I Want to Hold Your Hand." That was the band's first No. 1 hit in America and it sold in a flash in record stores all across the country.
Yet that only represented the band's launch outside of Europe. In the previous 18 months, The Beatles had charted their first UK hit, played countless standing-room-only shows, and even scored a No. 1 single with "Please Please Me" in early '63.
However, that rocking track was not the song the Fab Four credits as their breakthrough hit. To find that one, you have to go back to the band's debut single from October 1962. It was the classic singalong "Love Me Do."
'Love Me Do' was the track that signified the band's arrival in '62.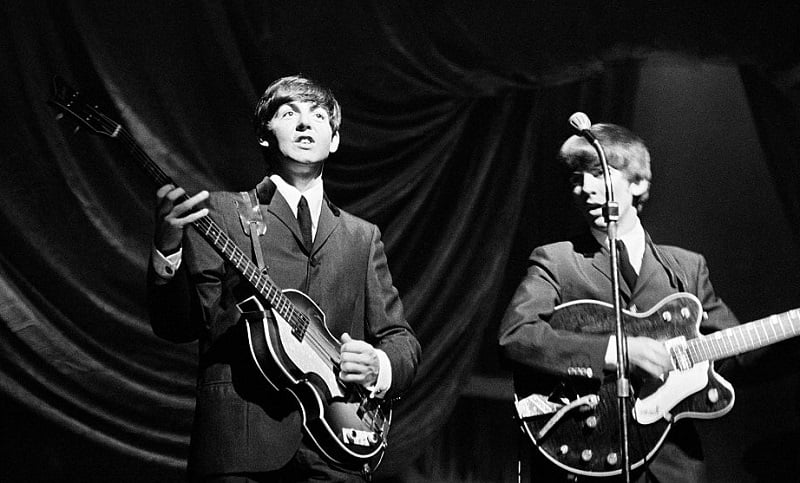 When The Beatles went to London to audition for a recording contract, they were far from a polished band. In fact, EMI producer George Martin didn't think Pete Best (their drummer at the time) was good enough to put on the record.
The Beatles fired Best and hired Ringo, but Martin didn't want Starr on the record, either. So Martin used a session drummer and Ringo contributed with a tambourine. The record-buying public certainly didn't mind.
After the single hit record stores in late '62, it took until early December for "Love Me Do" to reach 17th on the UK charts. For a debut single, the band couldn't ask for anything more. In Anthology, George Harrison tried to describe the feeling.
"First hearing 'Love Me Do' on the radio sent me shivery all over," George said. "It was the best buzz of all time." Paul McCartney spoke of what it meant to them.
"If you want to know when we knew we'd arrived, it was getting in the charts with 'Love Me Do,'" Paul said (via Beatles Bible). "That was the one."
Fittingly, 'Love Me Do' was a true Lennon-McCartney tune.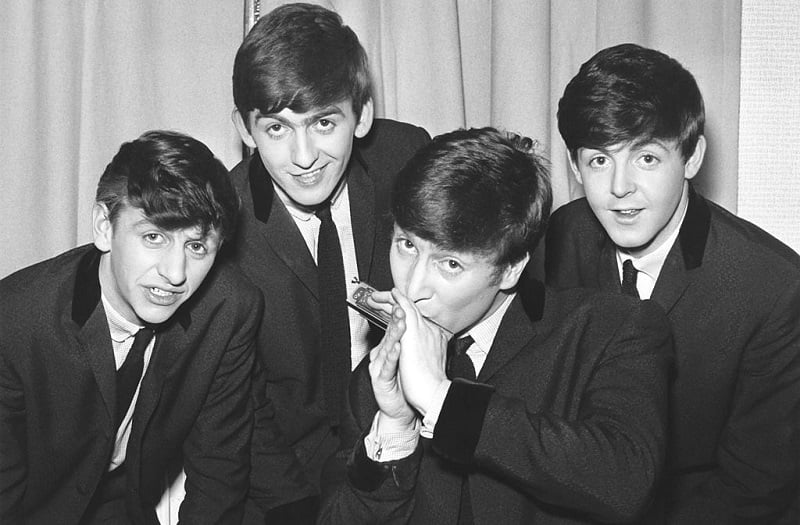 While Paul came up with the "Love Me Do" concept in the late '50s, he recalled John Lennon doing a good chunk of the work. "Love Me Do was completely co-written," Paul said in his biography Many Years From Now.
"It might have been my original idea but some of them really were 50-50s, and I think that one was. It was just Lennon and McCartney sitting down without either of us having a particularly original idea."
As the years passed, both John and Paul would have more original ideas than you could count. However, starting out, they borrowed from influences and used their strengths (strong melodies and harmonies) to make their debut a hit.
And while they went their separate ways as songwriters in later years, John and Paul were perfectly in sync on "Love Me Do."
Also see: The 'White Album' Song Ringo Said Is Still His Favorite