The Beatles Song With the Best Paul McCartney Guitar Solo
If you had to assign one instrument to Paul McCartney in The Beatles, it would be the bass guitar. However, Paul went far beyond that during his run with the Fab Four. Depending on the song, you might hear him play the drums, a trumpet, a recorder, or guitars (acoustic or electric).
Meanwhile, Paul played the best piano among members of the band (though George Martin would take the solos). It wasn't an accident, either. Paul challenged himself to come up with more intricate keyboard parts, including the beginnings of "Martha My Dear" and "Lady Madonna."
But while Paul didn't feel comfortable tackling a piano solo, he had no trouble grabbing an electric guitar and letting it rip. On tracks like "Drive My Car," Paul would take the solo even with lead-guitarist George Harrison standing by in the studio.
In fact, Paul played what many consider his best solo of all — possibly the best solo by any Beatle — on a song George wrote. It came on "Taxman," the opening track to Revolver (1966).
Paul's solo on 'Taxman' set a new standard for The Beatles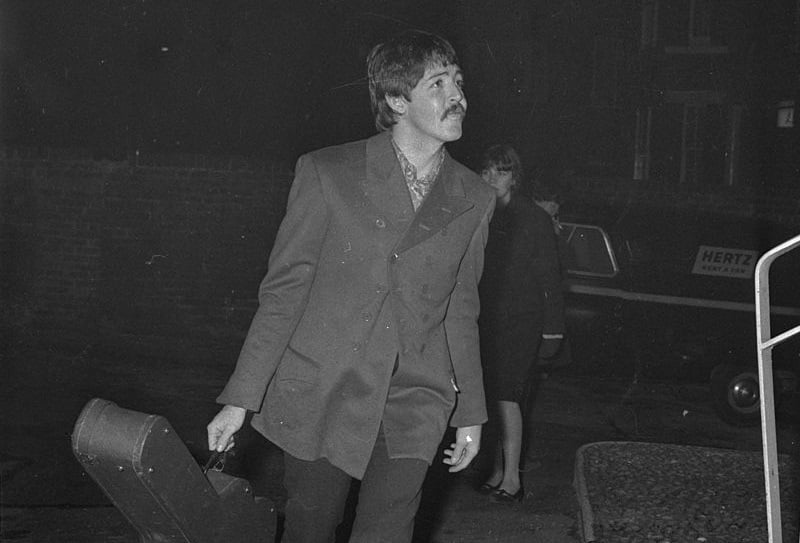 Since The Beatles' greatest strength was in their songwriting and vocal performances, no one expected anyone in the band to deliver on the level of Jeff Beck or Pete Townshend circa 1966. (Townshend described the Beatles' music as "lousy" around this period.)
However, Paul had come up big on "Drive My Car" and seemed determined to keep shredding on the following year's Revolver album. And when George failed to get a solo down on "Taxman," Paul didn't hesitate to offer his own.
According to Beatles engineer Geoff Emerick, Paul nailed it in one or two takes and knocked out everyone in the studio."Paul's solo was stunning in its ferocity," Emerick wrote in Here, There and Everywhere. "His guitar playing had a fire and energy that [George] rarely matched." 
Though George was initially upset he didn't get to solo on his strongest songwriting effort to date, he later praised what Paul did in his place — and noted the Indian influence. " I was pleased to have Paul play that bit," he said in 1987. "If you notice, he did like a little Indian bit for me."
Paul had more great moments on 'Revolver' and 'Sgt. Pepper'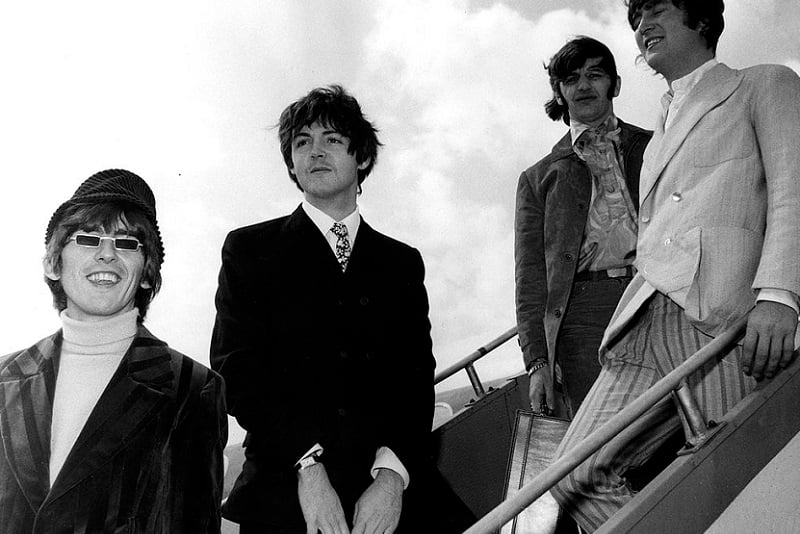 By '66, Paul clearly felt great playing the guitar, and you can hear it on another Revolver track. On "And Your Bird Can Sing," he and George (not John and George) play a complicated, rocking lead line together. And Paul kept going on Sgt. Pepper the following year.
With George devoting most of his energy to "Within You Without You," Paul again stepped in to take the solo on "Good Morning Good Morning." His screeching lead guitar on that track represents another highlight of his Beatles soloing.
Still, Paul's finest hour probably came on "Taxman." When Ian MacDonald took stock of the solo in Revolution in the Head, he mentioned Jeff Beck's name in the same breath. Considering Paul wasn't even "a Beatles guitar player" on paper, that was high praise indeed.
Also see: The George Harrison Songs Ringo Said Were Equal to Lennon-McCartney's Best