The Beatles' Songs: Paul McCartney Reveals the Simple Reason He and John Lennon Sometimes Wrote Solo
The Beatles songs John Lennon and Paul McCartney wrote together are among the band's biggest hits. John Lennon and Paul McCartney also wrote some songs by themselves, as did their bandmates George Harrison and Ringo Starr. They would prove mighty successful after The Beatles too, with Lennon writing classics like "Imagine" and McCartney the likes of "Live and Let Die" with Wings, "Maybe I'm Amazed" and even "Wonderful Christmastime." When they were together with The Beatles, McCartney says there was a very simple reason he and Lennon still sometimes wrote solo.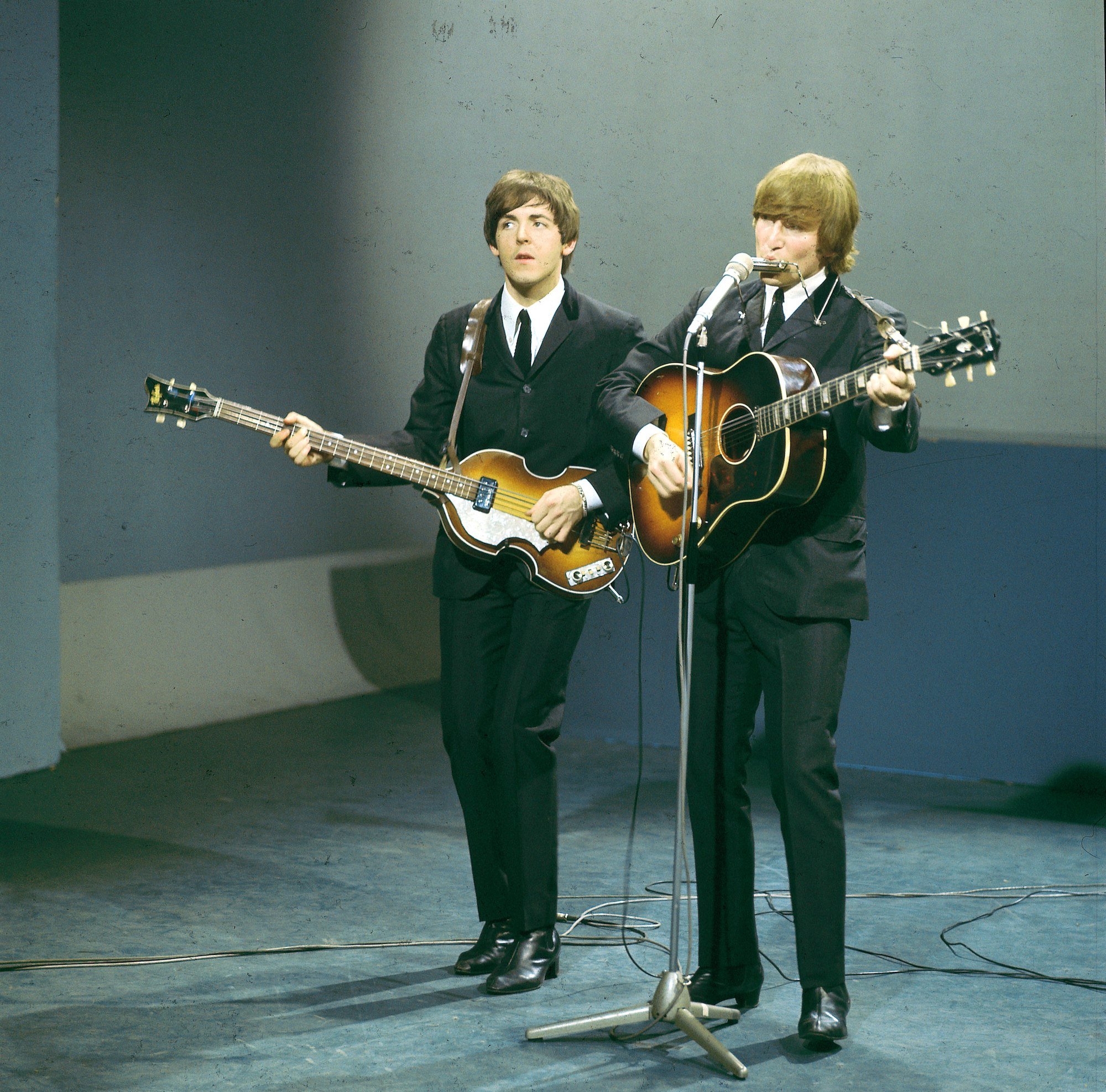 McCartney was a guest on the Fresh Air podcast on Nov. 3. Discussing his new book, Paul McCartney: The Lyrics, McCartney went deep with host Terry Gross about how he and Lennon would write Beatles songs both together or apart. 
John Lennon or Paul McCartney solo songs happened when they couldn't meet 
The Beatles did a lot of touring together as a band. However, sometimes they spent time apart. The creative impulse wouldn't stop then, so both Lennon and McCartney would still write if they couldn't be together. McCartney has said he shared an unspoken love with Lennon.
"It was just a question of location really," McCartney said on Fresh Air. "If I was on holiday and I wanted to write a song, John wouldn't be there. So I would just write the song and I wouldn't think, 'Oh, I've got to wait until I see him.' The same happened with him. I would just be somewhere feeling the song and it was often just that, proximity. If we weren't able to just meet up that day, but you still had an idea for a song."
One Beatles song came to Paul McCartney in a dream 
There's no one right way to write a song, and indeed The Lyrics details the different processes for each song. The Beatles' classic "Yesterday" first came to McCartney in a dream. Then he used some drive time to write the lyrics. 
"And then when I was on holiday in Portugal, it was a long drive from Lisbon down to the south coast, and I put the lyrics together there," McCartney said. "So it was just a different process."
John Lennon still got credit on the Beatles song 'Yesterday'
"Yesterday" is still credited to both Lennon and McCartney. That's because after dreaming and writing the song, McCartney still wanted to consult with Lennon. McCartney wanted to be sure it was really his own original melody, and Lennon confirmed it was. But McCartney said they usually consulted each other at some point in songwriting anyway. 
"John had always a little bit of an influence but often I might have written the whole thing myself and then when we came to record it, there would be some influence," McCartney said. "I can't remember whether he wanted to change a word or something but when the songs were songs that I mainly presented to him and the band as a finished piece, then that's what I've done in the book is to put my name first."