The Beatles Songs That Got Their Titles From 'Ringo-isms' John Lennon Loved
Ringo Starr had a way with words like Yogi Berra did. And his patented 'Ringo-isms' ended up as titles to 2 classic Beatles songs.
You have to look hard to find a gentler soul than Ringo Starr. The Beatles drummer has been keeping moods light and putting smiles on people's faces for some six decades in the public eye. And he doesn't seem ready to stop anytime soon.
When you read about the Fab Four's darkest days (roughly 1968-69), you can't help but marvel how Ringo mostly kept his cool as his bandmates had their regular eruptions. (During that stretch, Ringo wrote "Octopus's Garden" and crooned the impossibly sweet "Good Night.")
From the very beginning, Ringo became famous for his malapropisms and goofy asides that kept his bandmates laughing. And though the Fab Four rejected Ringo's title for Revolver (he pitched After Geometry), John Lennon did use Ringo-isms for two classic songs he wrote.
Ringo likely coined 'A Hard Day's Night' in 1964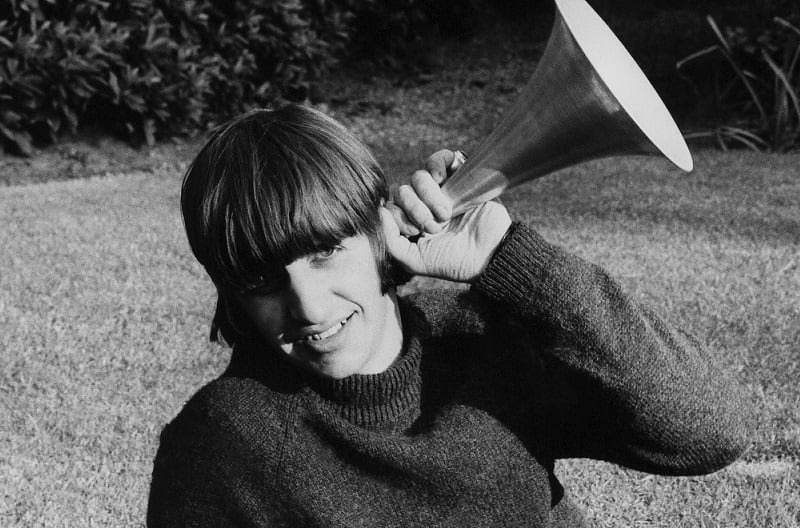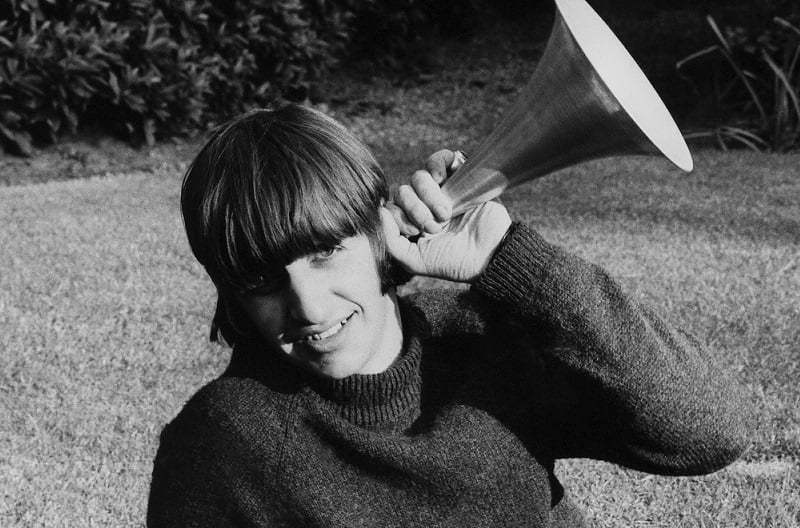 As far as Beatles milestones go, A Hard Day's Night has to rank high on the list from the early years. The Fab Four's first film and smash-hit soundtrack featured the group at one of their peaks in songwriting and overall popularity. And it started with the title track.
"A Hard Day's Night," penned by Lennon in a single night (likely April 13, 1964), wasn't the first time his fans heard him use that phrase. As the songwriter noted in his 1980 Playboy interviews with David Sheff (collected in All We Are Saying), he included it in a book of stories and poems published in March '64.
"I had it in In His Own Write but it was an off-the-cuff remark by Ringo," John explained. "You know, one of those malapropisms. A Ringo-ism, where he said it not to be funny, just said it."
"A Hard Day's Night," released summer '64, would become one of the six Beatles No. 1 hits that year. As for song titles inspired by Ringo, he had another phrase John used for a song on Revolver a few years later.
Ringo also came up with 'Tomorrow Never Knows' in a '64 interview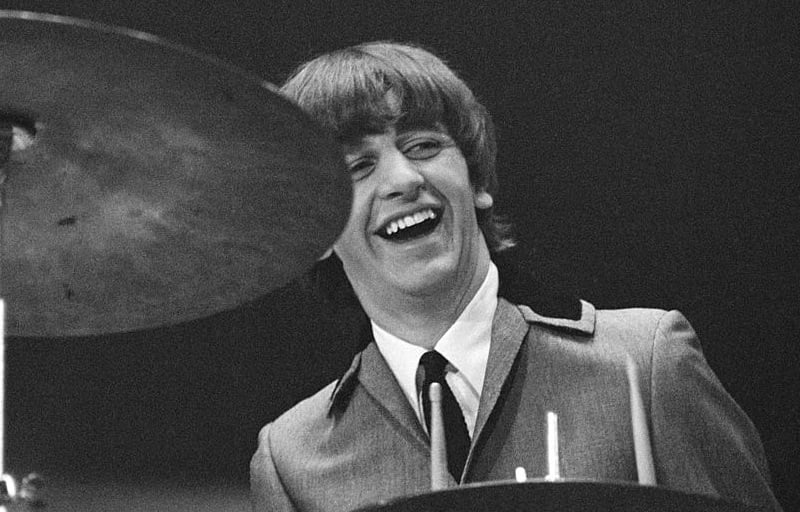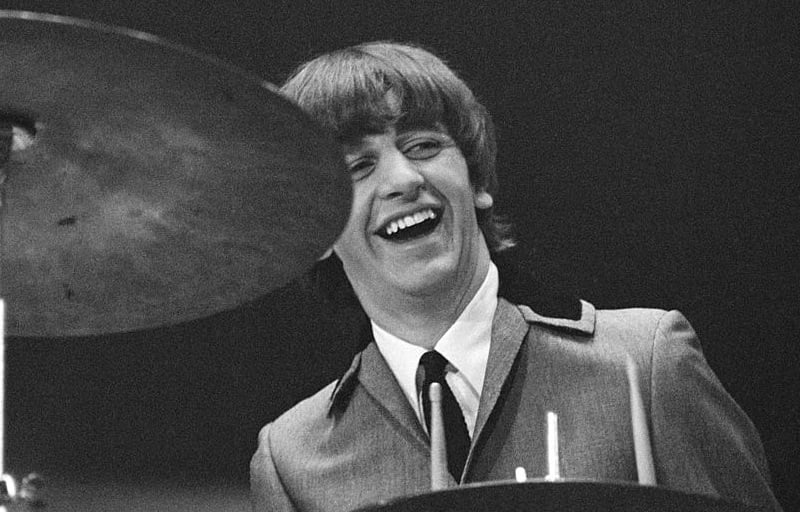 The Ringo-isms didn't only work for Beatlemania-era songs. When John wrote the psychedelic "Tomorrow Never Knows" for the '66 Revolver sessions, he was working with another quip by the drummer. Ringo dropped that one in an odd bit of a 1964 interview with the BBC.
"Someone just cut a bit of my hair, you see," Ringo explained (via The Paul McCartney Project). When the interviewer asked how it happened, Ringo said the circumstances were eerily similar. "I was just talking, having an interview– just like I am NOW!"
From there, John and Paul pretended to start clipping off locks of Ringo's hair. As they often did in those days, The Beatles played the rest of the interview for laughs. "I was talking and I looked 'round, and there was about 400 people just smiling," Ringo said. "What can you say?"
"What can you say?" John parroted. Then Ringo delivered a zinger: "Tomorrow never knows." John enjoyed it enough to pull it out two years later on the Fab Four's "acid album."
This time, however, John used the Ringo-ism for a different reason. "I took one of Ringo's malapropisms as the title, to sort of take the edge off the heavy philosophical lyrics," he told Sheff in All We Are Saying.