The Beatles Spent Their 1964 Trip to Florida Kissing Girls And Deep-Sea Fishing
Article Highlights:
The Beatles ended their first American tour with a vacation in Miama Beach
The band spent their time skiing, deep-sea fishing, and luxuriating on yachts
"Mind you, it wasn't all holiday"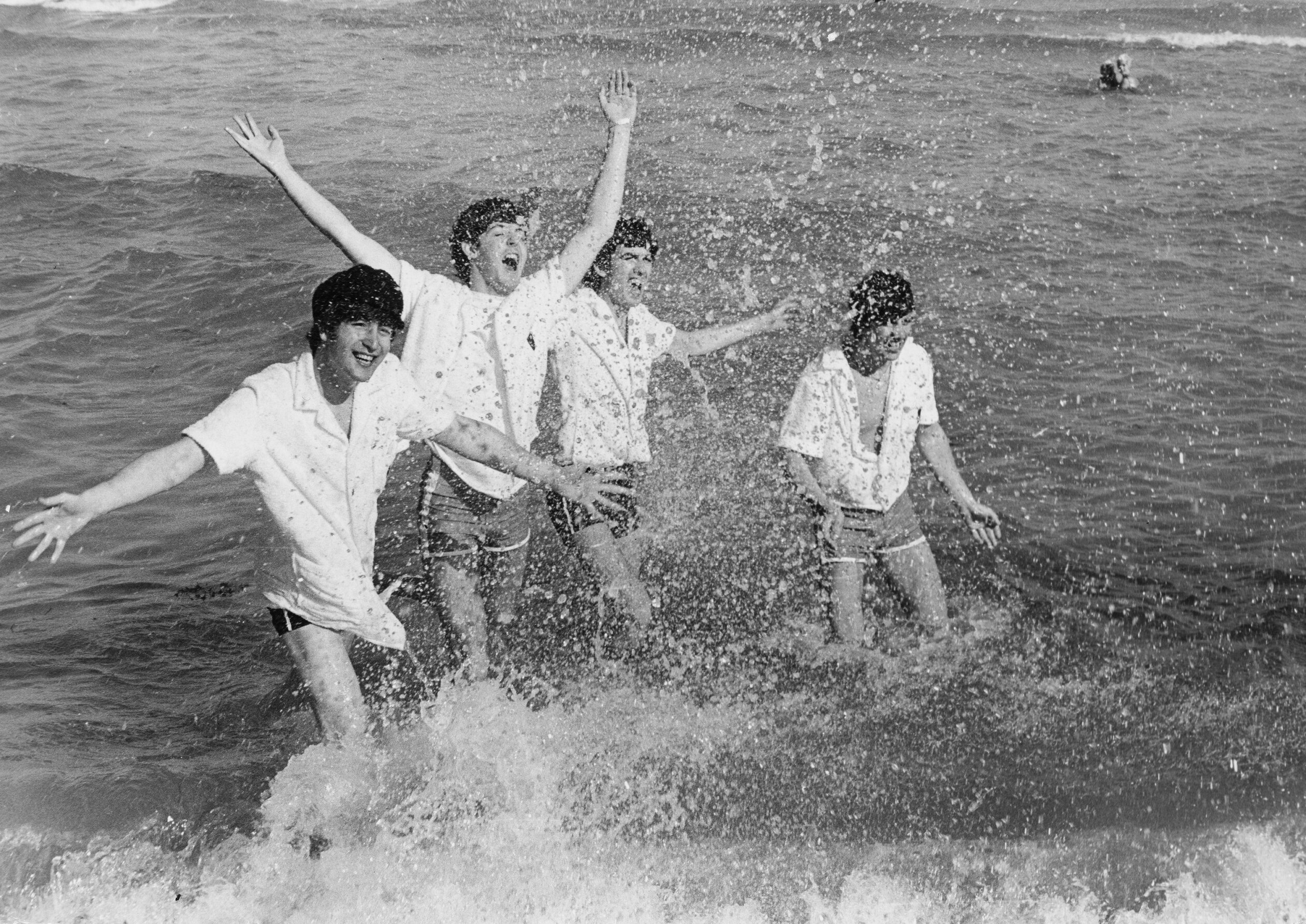 The Beatles toured America for the first time in 1964. At the end of a long, "exhausting" trip, John Lennon, Paul McCartney, George Harrison, and Ringo Starr finished out their time in the U.S. down in Miami Beach, where they had the chance to finally do some relaxing. Here's what their vacation entailed, according to Harrison in his column for the Daily Express at the time (assisted by Daily Express writer Derek Taylor).
The Beatles were greeted by 'bathing beauties' in sunny Florida
When The Beatles arrived in Miami Beach, they were immediately pleased by the weather.
"Sunny Florida at last!" wrote Harrison, as recorded in the book George Harrison on George Harrison. "The temperature is 75degs and when I looked out of my hotel window this morning I could see the bluest sea I ever set eyes upon. Marvelous!"
When the band hopped off the plane, they were met with a crowd even bigger than the one they'd experienced in New York. They were also met with something New York hadn't provided them: girls in bikinis.
"And the girls—they were great," wrote Harrison. "There was a line of bathing beauties all tanned and blonde waiting with welcome gifts for us and we hardly stepped off the plane before we were kissing them for the photographers."
How The Beatles spent their vacation in Miami Beach, Florida
But even more than interacting with fans, The Beatles were interested in "sunshine and privacy" after an "exhausting" tour.
"We love our work but it was great not having to do any for a few days," wrote Harrison. "And it was only while we were relaxing that we suddenly realised that we had had practically five months without a single day off."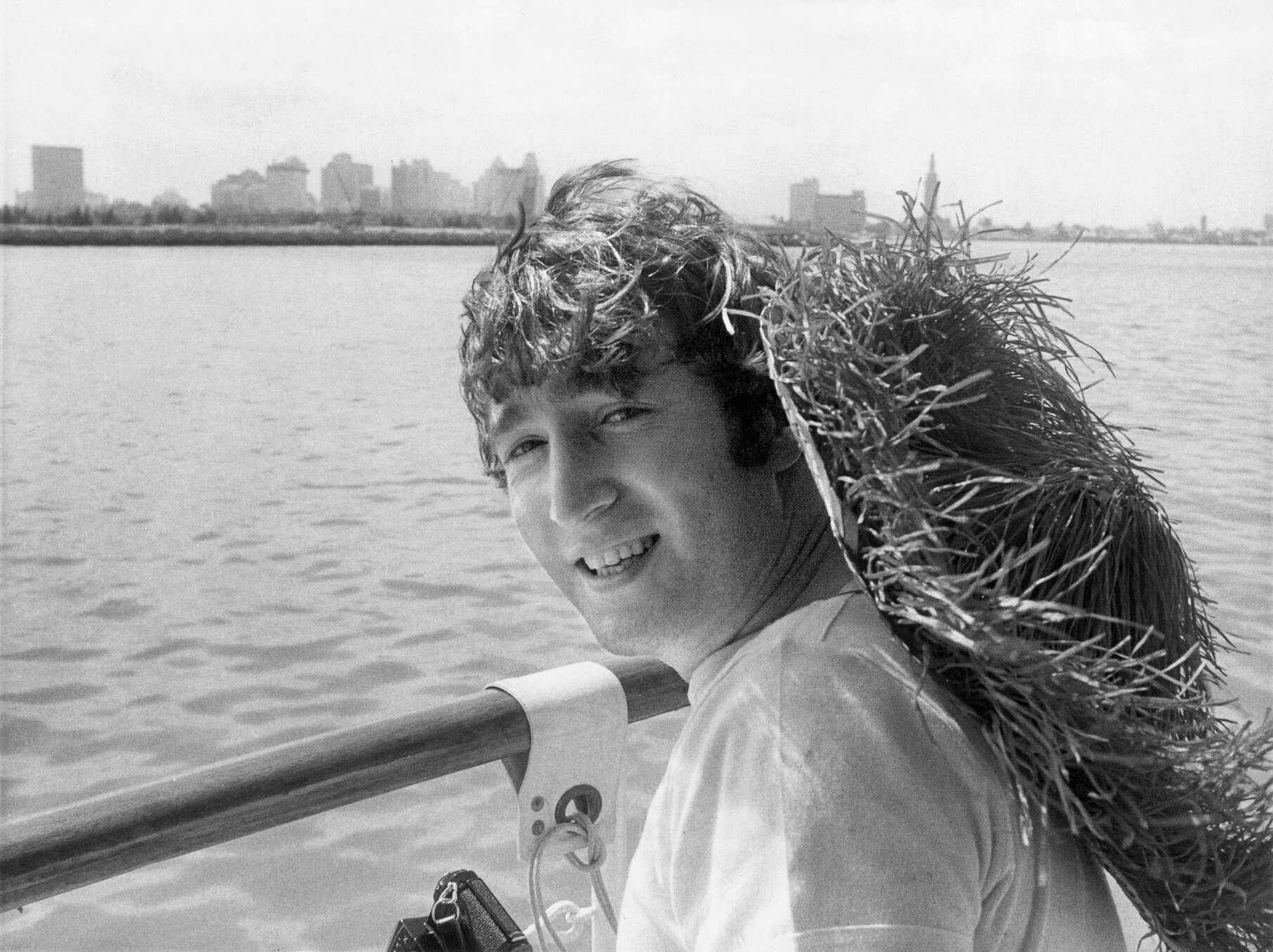 RELATED: George Harrison Once Said The Beatles Were 'all Crummy Musicians, Really'
Lennon, McCartney, Harrison, and Starr spent the few days they had at the beach playing in the water.
"One day we went deep-sea fishing," wrote Harrison. "And I was the only Beatle to get a catch. It wasn't very big but it was mine. Paul had a bash at water skiing—he's tried it before. And we all had a marvelous time dashing around the bay in our own speedboats. On land it was just as good. I was lent a blue MG and the roads were great. Whipping along in the sunshine with the hood down is my idea of a holiday."
The band managed to get some work in
While The Beatles were certainly looking forward to a few days off, they couldn't help but do a little work.
"Mind you, it wasn't all holiday," wrote Harrison. "We were out in a yacht the other day, a whopping great thing almost as big as the Queen Mary. For a while we just lay on the deck with cool drinks in our hands. But Paul's a worker. He wandered off and a few minutes later we heard the notes of a piano. He'd found one in the saloon. So we all got up and gathered round. John got a pencil and paper and we started to work on some new songs. Not a bad way to compose, cruising along off the coast of Florida."
There, the band began writing a few different songs.
"They need polishing—but we hope you'll be listening to them soon," wrote Harrison. "We'll be recording when we get back to England."