The Beef That Finally Got Flavor Flav Kicked Out of Public Enemy
You can trace the origin of Hall of Fame rap group Public Enemy back five decades to a small college on Long Island, where Carlton Ridenhour (MC Chuck D) met William Drayton (hype man Flavor Flav) in 1985. And whether you knew it or not, the pair had kept Public Enemy alive into 2020.
For those familiar with the antics of Flavor Flav over the years, that may seem like an impossible feat. When he wasn't occupying a patently ridiculous corner of the reality TV world (The Surreal Life, Flavor of Love), Flav was battling legal troubles and substance-abuse problems.
In 2017, after Flav sued Public Enemy for claims of unpaid royalties (and other damages), Chuck D was still willing to keep him around. But Flav apparently crossed the line March 1, 2020, when he got bounced out of P.E. following a dispute over (of all things) a free concert for Bernie Sanders.
Public Enemy fired Flavor Flav after legal action over a Bernie Sanders rally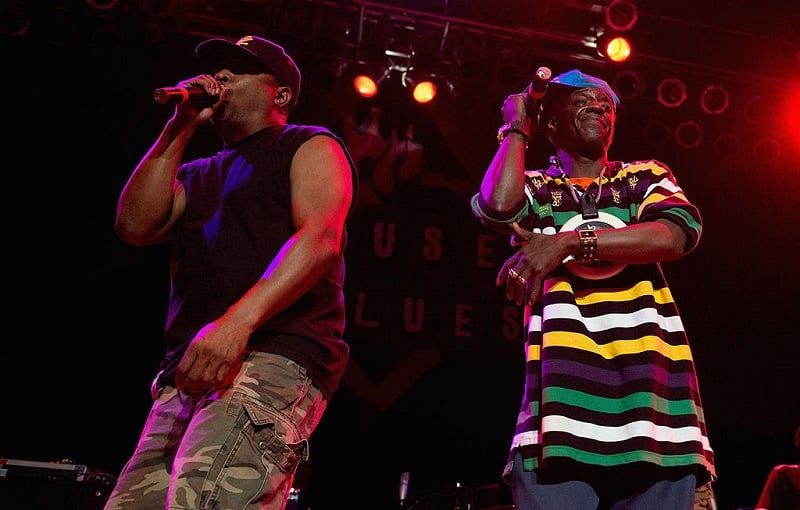 If you're familiar with Public Enemy's discography, you know it's not out of character for the group to perform at a political rally. In 2017, when Flav cooked up the lawsuit against his band, Chuck D said P.E. had performed eight benefit shows in the previous year.
On March 1, the group performed another — this time for a Sanders rally in Los Angeles. (Chuck D has used the name Public Enemy Radio for the band in recent years.) Two days prior, Flav's lawyer sent a cease-and-desist letter to the Sanders campaign to change the marketing materials for the event.
"While Chuck is certainly free to express his political view as he sees fit — his voice alone does not speak for Public Enemy," the letter read. After adding that Flav hadn't endorsed anyone in the race, it demanded Sanders stop using the name Public Enemy.
Chuck D did not mince words in his reply. "Flavor chooses to dance for his money and not do benevolent work like this," he said in a Feb. 29 statement to Rolling Stone. "He has a year to get his act together and get himself straight or he's out." But the year became about 24 hours when Flav didn't back down.
"Public Enemy and Public Enemy Radio will be moving forward without Flavor Flav," the group said March 1. "We thank him for his years of service and wish him well."
Chuck D was still pissed about another benefit Flav skipped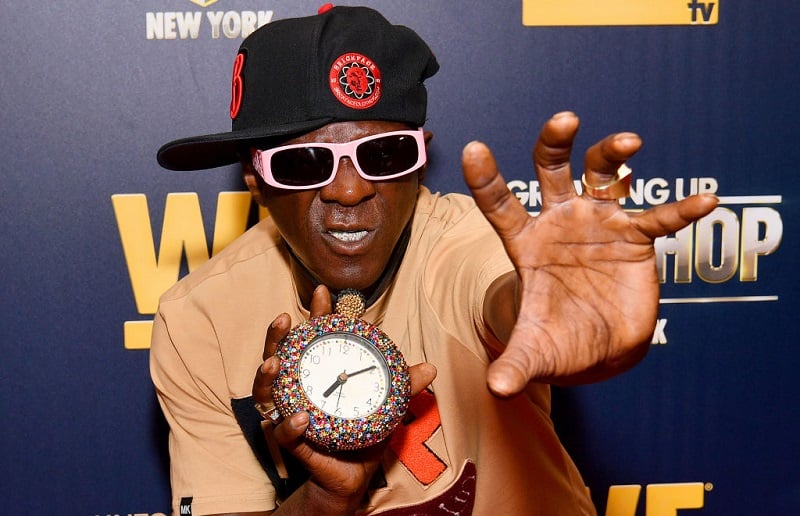 In a series of tweets before and after the Sanders rally, Chuck D reiterated that Flav's ejection wasn't sudden. "I don't attack FLAV on what he don't know," he wrote on Twitter. "Y'all trying to fill his persona with some political aplomb is absolutely stupid. Obviously I understand his craziness."
On March 2, he kept the thread going after acknowledging he was trending. "If there was a [money] bag, Flav would've been there front & center," Chuck D wrote. "He will NOT do free benefit shows. Sued me in court the 1st time [and] I let him back in. His ambulance lawyer sued me again Friday & so now [Flav] stays home."
Chuck D also pointed out how Flav didn't support Harry Belafonte's social justice charity after Belafonte inducted Public Enemy into the Rock & Roll Hall of Fame. (Flav would have a tough time defending that one on any level.)
At least for now, Public Enemy (whose name Chuck D controls) will continue on with original member Professor Griff, as well as Jahi and Chuck D (among others). But until further notice, P.E. will have to get its "Yeah, boy!" and other amusing asides from someone else.
Also see: Why 2Pac Embraced the 'Vaudevillian Variety Show' of Digital Underground Early in His Career