The Best Fashion Advice Elizabeth Olsen Received From Mary-Kate and Ashley Olsen
Mary-Kate Olsen and Ashley Olsen dominated the entertainment industry before they were teenagers. The famous actors used their fame from Full House to launch their own production company, DualStar. By the time they turned 18, the twins were owners of DualStar and had a successful clothing line with Walmart.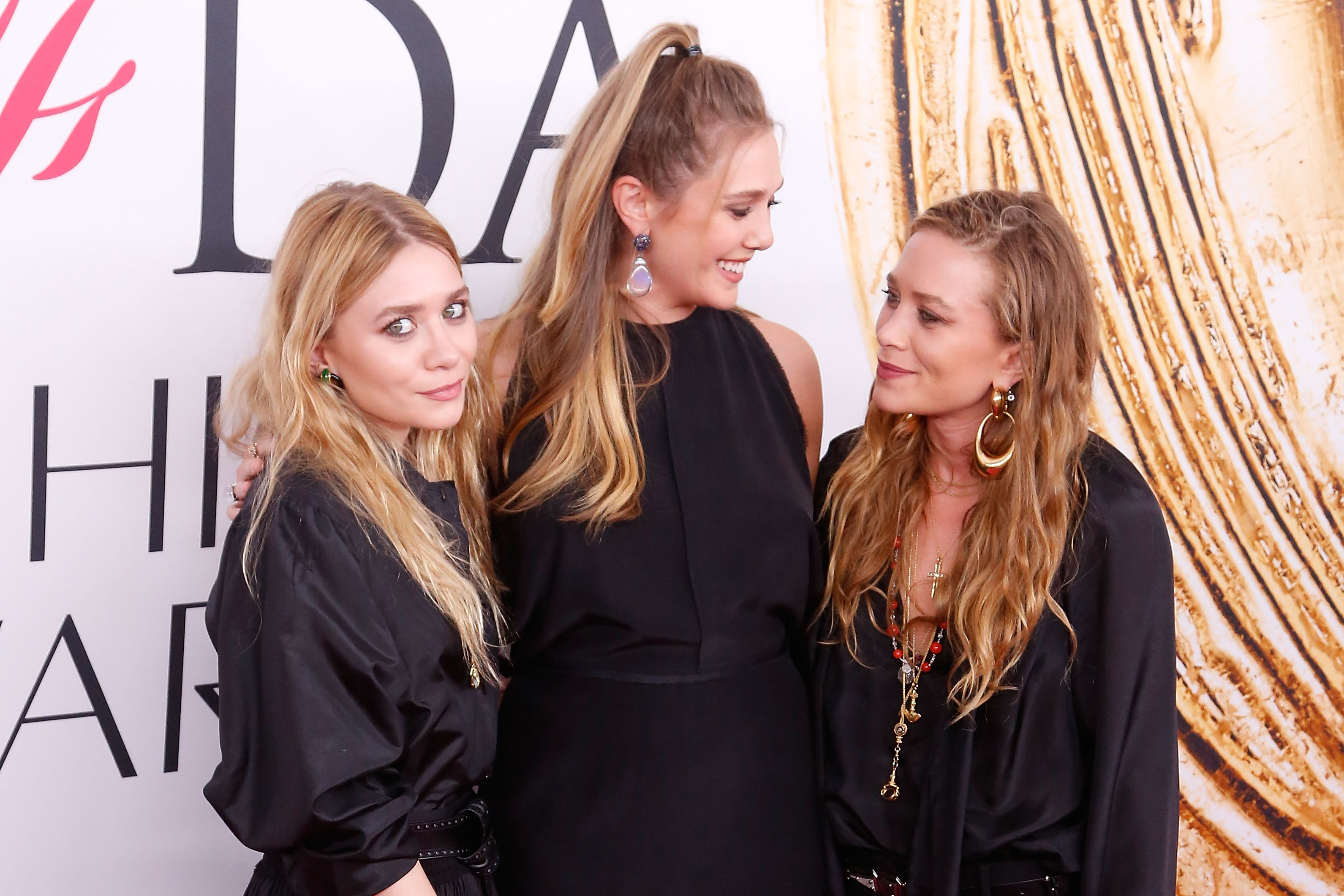 The Billboard Dad stars started their high-fashion business, The Row, in 2006. The line helped them become fashion industry icons. In 2021, their 32-year-old sister, Marvel actor Elizabeth Olsen, shared the advice she received from her stylish siblings.
Elizabeth Olsen dressed like Mary-Kate Olsen and Ashley Olsen as a child
Olsen was born on February 16, 1989. Two years before her birth, her sisters, the Olsen Twins, became child stars. After appearing as Michelle Tanner at six months old, the twins became household names. Soon, they had a plethora of clothing, dolls, and movies under their belt.
RELATED: Elizabeth Olsen Says She 'Never Grew Out Of' Wanting to Look Like Mary-Kate and Ashley Olsen
As they grew older, Mary-Kate and Ashley became known for their fashion sense. Both twins started wearing oversized clothes when they were out and about. Ultimately, their street style captivated fashion outlets and their fan base. 
In a January 2021 interview with The Jess Cagle Show, Olsen admitted that she was one of her sisters' biggest style fans. She shared with the radio series that she used to shop at secondhand stores to copy their designer looks.
"During that time, I myself was just going through every secondhand store and wearing all of, all of the things, except mine, became more like Annie Hall-y," Olsen said. "It was all just, like, a lot of clothes that I didn't even wash them after I got them. I just wore them, and now I'm just like mortified of, you know, where were those clothes? Most of them are like thrown into trash bags and thrown into bins, and I would just not wash them."
Elizabeth Olsen followed this advice from the Olsen twins
Olsen's love for her sisters' style didn't end once she got older. She confirmed with The Jess Cagle Show that, as an adult, she still wants to replicate "everything my sisters have ever worn in my entire life."
RELATED: 'Full House': Elizabeth Olsen Is Secretly Tied to Michelle Tanner
Additionally, Olsen said she admired how her sisters' designs are "timeless pieces" that she enjoys looking at and wearing. Although they make high-fashion clothing, the Captain America actor said the twins gave her practical advice for fashion, per Elle. 
"Be comfortable, wear soft clothes," the So Little Time stars told Olsen.
Is Elizabeth Olsen involved with Mary-Kate and Ashley's fashion line?
RELATED: Elizabeth Olsen Once Revealed the 1 Time She 'Felt Different' for Being Mary-Kate and Ashley Olsen's Sister
Although she enjoys watching her sisters work in the fashion industry, Olsen focuses on acting. In January 2021 released WandaVision. The nine-episode series follows Wanda Maximoff / Scarlet Witch, who Olsen made famous with Marvel's Avenger movies. 
"When Kevin [Feige] proposed this show, I was completely freaked out by it because I know how many eyes are on these shows or films, and it's very intimidating," she explained on the podcast Still Watching. "It just became something I absolutely adored and loved. Because of the show, it made me love this character more than I ever had. It makes me feel like I have new ownership of her because of the time I got to spend creating this show."
As for Mary-Kate and Ashley, the pair left acting for good to focus on their line, The Row. However, it faced financial difficulties in 2020 due to the COVID-19 pandemic, per WWD.