'The Best Man: The Final Chapters': Nicole Ari Parker Just Joined the Cast
Following the success of the 1999 movie, The Best Man and its 2013 sequel, The Best Man: Holiday, Peacock is set to debut a 10-part limited series, The Best Man: The Final Chapters. The series will reunite the entire original cast including, Morris Chestnut (Lance Sullivan), Melissa De Sousa (Shelby Taylor), Taye Diggs (Harper Stewart), Regina Hall (Candace Murchison), Terrence Howard (Quentin Spivey), Sanaa Lathan (Robyn …
Following the success of the 1999 movie, The Best Man and its 2013 sequel, The Best Man: Holiday, Peacock is set to debut a 10-part limited series, The Best Man: The Final Chapters. The series will reunite the entire original cast including, Morris Chestnut (Lance Sullivan), Melissa De Sousa (Shelby Taylor), Taye Diggs (Harper Stewart), Regina Hall (Candace Murchison), Terrence Howard (Quentin Spivey), Sanaa Lathan (Robyn Stewart), Nia Long (Jordan Armstrong) and Harold Perrineau (Julian Murchison). Monica Calhoun's character Mia died in the 2013 sequel.
Now, actor Nicole Air Parker has just joined the cast.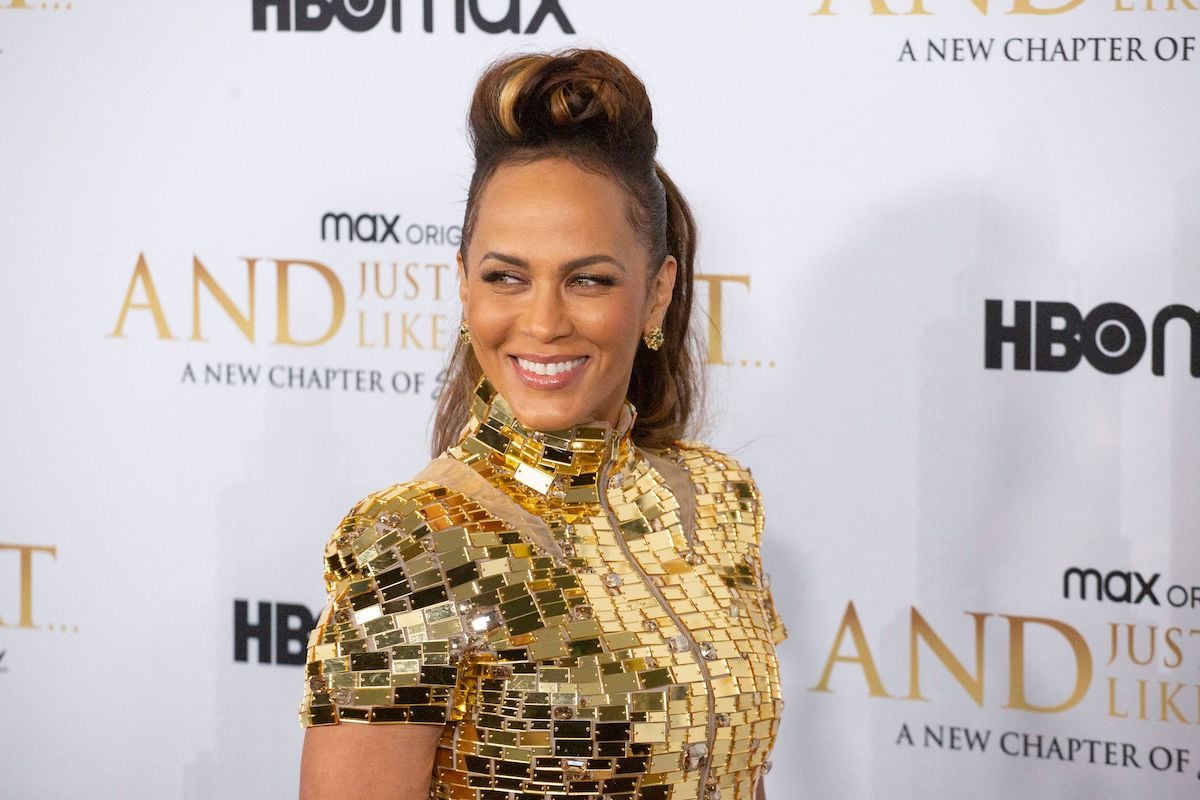 What will 'The Best Man: The Final Chapters' be about?
The 10-episode limited series will air on Peacock and pick up nearly a decade after the events of The Best Man Holiday. The series longline for The Best Man: The Final Chapters reads, "The series will catch up with Harper, Robyn, Jordan, Lance, Quentin, Shelby, Candace, and Murch as relationships evolve and past grievances resurface in the unpredictable stages of midlife crisis meets midlife renaissance."
Nicole Air Parker just joined the show
The And Just Like That actor was just cast in a recurring role in the forthcoming Peacock series. Parker is no stranger to this. After all, in the early 2000s, she starred in Soul Food: The Series, which was a continuation of the iconic 1997 film by George Tillman Jr. Parker starred as Terri, a role made famous by Vanessa Williams.
According to Shadow and Act, in The Best Man: The Final Chapters Parker will portray, Xiomara Amani, as "A captivating, high profile, multi-hyphenate beauty who is sure to disrupt the dynamic of the Best Man crew." In addition to Parker, Power alum, Brandon Victor Dixon has also been cast. He will portray, Demetrius, who is, "West coast chic and someone from Jordan's past who has recently come back into her life."Others joining the cast include Ron Canada, Michael Genet, Yvonna Pearson, Aaron Serotsky, Terrence Terrell, Tobias Truvillion, and Eric Scott Ways.
Canada will portray Quentin's father Wellington, "He is the patriarch of the family and is uncertain about relinquishing control of the family business to his son." Genet will portray Dr. Temple, "A professor at Fordham University. He's debonair, authoritative, and friendlier than expected." Pearson will star as Jasmine, who "Works at the island resort and takes care of the group during their stay."
Serotsky will portray a literary agent named Stan. Terrell will play Will a, "handsome, charming and likes to flirt. He works in tech and is taking a much-needed island vacation." Finally, Truvillion will play Jaha. He is, "a conscious urban farmer who sells produce at a farmer's market and works with many chefs."
'The Best Man: The Final Chapters' is currently filming in New York City
Writer/Director Malcolm D. Lee has been sharing snapshots with his cast on his social media, showing that filming for the four-part limited series is well underway. "Here we go! The band is back together! I am very excited to bring these iconic characters back to the fans who have supported us through this franchise," Lee said in a statement to Deadline. "We are thrilled to deliver everything one would expect from this group of friends in The Best Man universe and take them through their final chapters. We can't wait! I told you it wouldn't be 14 more years."
RELATED: Watch 'The Best Man' Reunion With Morris Chestnut, Terrence Howard, and Other Cast Favorites